Winter 2016
Winter 2016 issue of CMC Magazine featured an abridged version of this obituary for Trustee Larry D. Horner, 1934-2015 In Memoriam: Trustee Larry D. Horner, 1934-2015.

Donald J. Ladner '50 of Mesa, Ariz., died October 2. He was 91. Born in Pennsylvania, Ladner had a successful career as a banking executive before retiring. Preceded in death by his wife, Mary, Ladner is survived by his son, James; and grandchildren.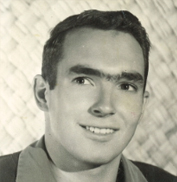 Paul Schulte '51 of Sun City West, Ariz., passed away October 3. He was 86. He grew up in Riverside, Calif., where his father was a colonel during World War II in the Army Air Corps. At CMC, he played tennis and baseball. He was a Russian interpreter in the Army in Germany at the start of the Cold War before returning home as a businessman and making a career as a top science teacher in Corona; in Newport Beach at Harbor Day School; at Norco High, where he also coached track; and Anaheim High. His many interests included music, raising horses, sailing his wooden sailboats, dredging gold in rivers in Northern California, collecting Western art, making stained glass of birds and nature, and playing saxophone. He is survived by his wife of 63 years, Cynthia Schulte; children Bruce, Deborah, and Joan; nine grandchildren; five great grandchildren; and his brother, Franz Schulte, of San Clemente.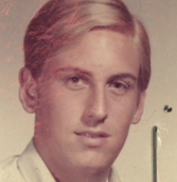 Mark F. Wolff '74 of Santa Margarita, Calif., died in June. He was 62. Wolff studied economics and philosophy at CMC.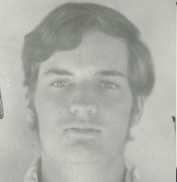 S. Chris Bradford '83 of Los Angeles died December 21 after a four-year fight with ampullary cancer. He was 54. Bradford grew up in Claremont and attended Foothill Country Day School and Webb School ('79). At CMC, he majored in history with minors in philosophy and political science. Starting his career in residential real estate development, he took a wine class at Irvine Valley College that would change the course of his life. In 1995, he started his career in the wine industry. In 2002, he became a wine captain at The Sardine Factory in Monterey. He went on to become a certified sommelier through the Court of Master Sommeliers in London, and he served as a wine director and sommelier at several restaurants including, Bouchee and L'Auberge Carmel (Carmel), Cetrella (Half Moon Bay), Crustacean (Beverly Hills), and An Qi (Newport Beach). At the time of his death, Bradford was the wine director at the Four Seasons Hotel Los Angeles and sommelier at Culina, which was awarded a Wine Spectator Best of Award of Excellence under his direction. He is survived by his wife, Carol; mother Amber Bradford of Claremont; brothers Clint Bradford and Steven Clete Bradford; mother-in-law Jackie Stickels of Claremont; various nieces and nephews; and his beloved Great Pyrenees, Edie and Ray.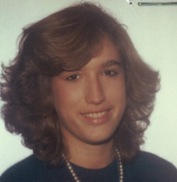 Michelle Abend Bauman '89 of Encino, Calif., died on December 15. She was 49. Abend Bauman was a coach, workshop facilitator, and speaker who supported her clients in living with greater strength, creativity, and joy. She was also a faculty member at University of Santa Monica and helped found the Soul-Centered Professional Coaching Program, which launched in 2013. Along with her business partner, Carolyn Freyer-Jones, she facilitated a series of women's coaching groups combining live workshops and group coaching to create transformative results. In Spring 2014, she spoke at the Athenaeum about "Creating a Context for Success: Leading Yourself So You Can Lead Others." Before launching her full-time coaching practice in May 2010, she practiced law for 18 years as a labor and employment attorney in private practice and as vice president/labor counsel with NBC/Universal. Abend Bauman studied government and literature at CMC, later earning her law degree from the University of Southern California, where she served as an Articles Editor of the Law Review. She earned a master's degree in Spiritual Psychology from University of Santa Monica. She is survived by her husband, Scott; and two sons, Alex and Logan.