Global Imagination
Fall 2019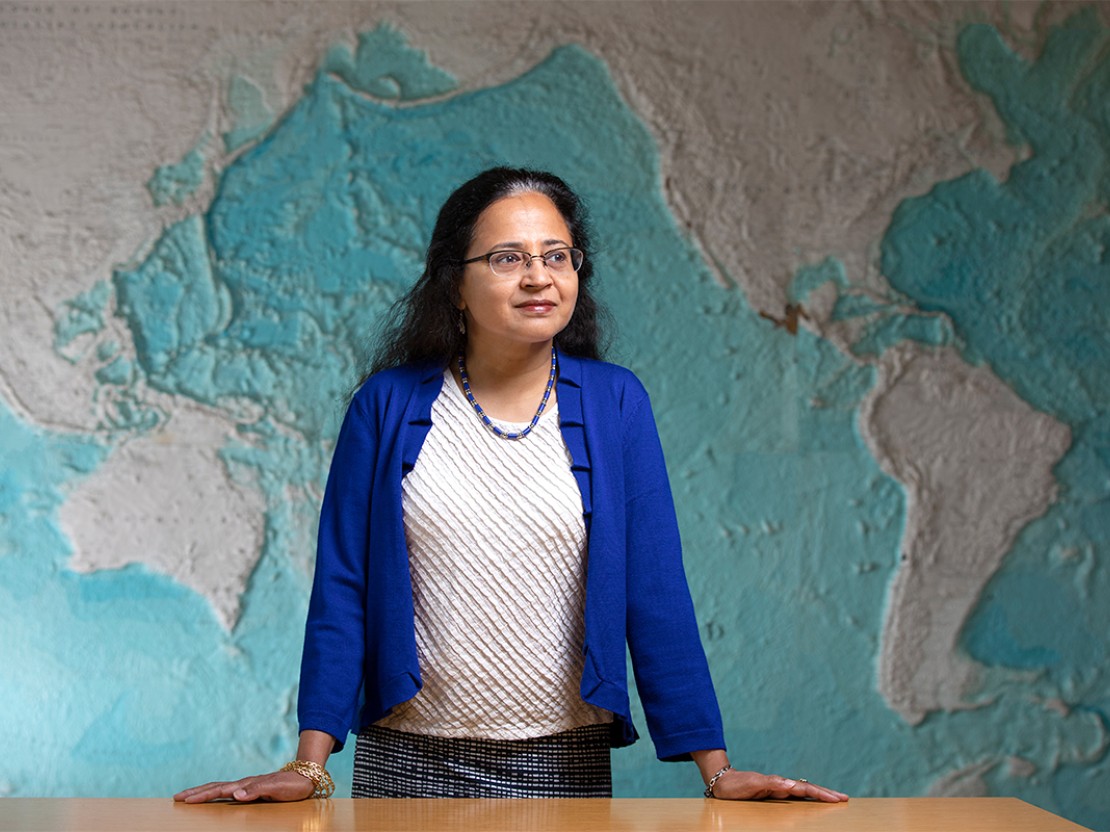 As a child in New Delhi, Aseema Sinha was surrounded by political discussion "in the kitchen, at the dining table, everywhere" with her socially conscious parents. While her Ph.D. program and mentors showed her how to marry deep and contextual knowledge of India with political science, Sinha knew she had another advantage: Her curiosity about what the rest of the world could teach her.
Sinha is an expert on the political economy of India, India-China comparisons, and international organizations. By teaching students to love distant lands and traveling through a discipline like political science, they can better understand the "complex and fast changing world."
"I believe that my role is to share a global imagination with students so that they can understand their own unique place as actors among the complex web of political, economic, and social networks," said Sinha, Wagener Family Professor of Comparative Politics and George R. Roberts Fellow.
"Political ideas vary and change across different countries, and we can't close our door to the global world. We need to open windows of ideas and understanding."
—Samantha Bonar