Primetime with Tendo
Fall 2019

By Susan Price
In The Magician's Nephew, one of The Chronicles of Narnia, C.S. Lewis wrote, "What you see and what you hear depends a great deal on where you are standing." Tendo Nagenda '97 might venture to add that the stories you tell are different, too.
For Nagenda, vice president of original film at Netflix, the magic of movies is how they transport viewers to a world—real or imagined; past, present or future—they would otherwise never know: a slum in Uganda, as in Queen of Katwe, which Nagenda shepherded for Walt Disney Pictures, the Vietnam jungle, as in Da 5 Bloods, Spike Lee's upcoming Netflix film, or Narnia itself, as the streaming giant is developing films and series based on Lewis' books.
Exploring through someone else's eyes does more than entertain. It can bring people together.
"Regardless of genre, I'm drawn to and believe audiences connect to stories that take people to places and experiences they couldn't or wouldn't otherwise go. These stories connect us to one another in ways that we're not always able to do in our everyday lives."
A wide lens
Nagenda grew up in and around Los Angeles, the oldest child of a Ugandan father and a mother from Belize. In summers, he visited relatives around the world, and he lived in Uganda for a year when he was 12. "Growing up, I was always conscious that I didn't quite fit in anywhere," he said. "I was African American, but not really. I was Ugandan, but not really. Belizean, but not really. I was always looking for how to make sense of it."
---
"The fact that CMC encourages and teaches students how to think even more than what to think on any specific subject gave me confidence. I knew I would be fine because I had a very firm educational foundation."

If he sometimes felt like an outsider as a child, the benefits of his personal history became apparent over time. "Because I never fit in one place, I learned to make the most of all the places," Nagenda said. "I can relate to a lot of different experiences. What was an annoyance growing up has become a way into other people's points of view."

As a kid, he loved dipping into other worlds through movies—and while living far from L.A.'s multiplexes in Uganda—through novels. But Hollywood wasn't on his mind when he arrived at CMC after a friend of his family's encouraged him to apply. A generous financial aid package, he remembers, made it possible (recently retired Admission & Financial Aid director Georgette DeVeres was a "godsend.") As the first-born child of immigrants, Nagenda "majored in getting a job," which meant a dual major in accounting—"I heard accounting majors had something like a 99 percent job-placement rate"—and government. He snapped up a job at Deloitte after graduation.

It was not quite mission accomplished. Nagenda's clients included Boeing and Northrup, and listening to employees talk passionately about fuselages and airplane models made him want to feel the same passion for his work. He liked finance, but something was missing. "I started a path to figure out what that was," Nagenda said. "The fact that CMC encourages and teaches students how to think even more than what to think on any specific subject gave me confidence. I knew I would be fine because I had a very firm educational foundation."

A year and a half into his job, he took a leave of absence and spent four months at a New York film program, making "short films no one will ever see," he said. Back in L.A., he decided to bring his finance skills to the entertainment industry. He came across a listing for a production finance job at HBO—"it couldn't get more perfect than that," he said. HBO's offices happened to be across the street from Deloitte's, so he walked over and handed a receptionist his resume, asking her to pass it along to HR. She did, and he got the job.
---
"I always ask myself, 'What can I read? What classes can I take? How can I get better at what I do?'"

While working on financing for landmark series such as Band of Brothers and The Sopranos, Nagenda took screenwriting and film production classes at night to develop his creative chops. "At CMC, I developed, and still have, a love for education and an understanding that you are never finished learning," he said. "I always ask myself, 'What can I read? What classes can I take? How can I get better at what I do?'"

Nagenda looked up CMC alums on the creative side of the industry, including Lauren Iungerich '96, who helped him land a few informational interviews. After a meeting with one production company, he proposed a sort of apprenticeship: What if he used his vacation days to help out in any way he could? "Getting over the fact that I was supposed to be in a certain place at a certain age was an important lesson for me," Nagenda said. "I saw how it was important to keep learning and reinventing. It is not where you start or when you start, but what you do with the opportunities you get, whenever you get them." A few months later, the company offered him a full-time job—and a new career.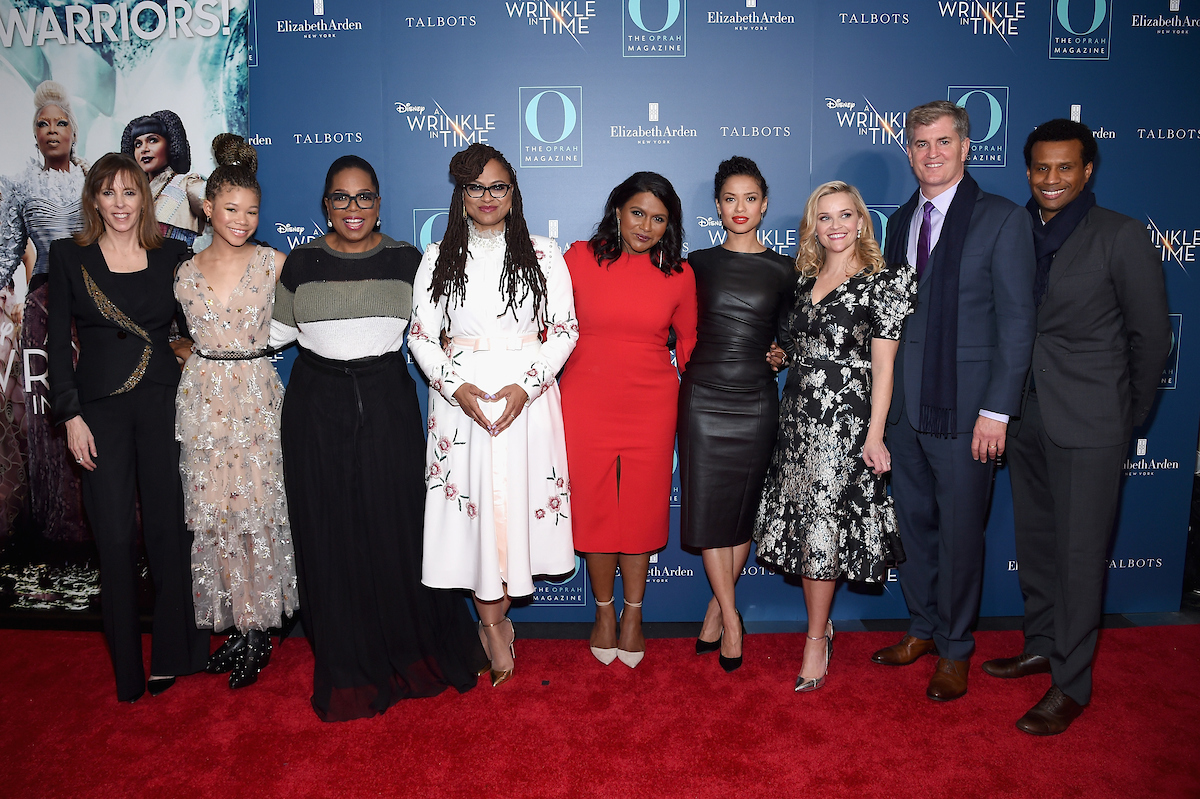 A million stories
Nagenda's willingness to pivot is a necessary mindset in an ever-evolving industry, particularly as it undergoes one of the biggest shifts in its history. "The entertainment business is always remaking itself," he said. "What is true now is not going to be true in ten years. In this business, if you can't stay fresh enough, curious enough, engaged enough, you are going to miss the best stories."
He arrived at Netflix in October 2018 after almost eight years at Disney, where in addition to Queen of Katwe, he was part of live-action remakes of classics like Cinderella, Beauty and the Beast, Mulan, and Ava DuVernay's A Wrinkle in Time. Netflix's original studio film division, which Nagenda leads, handles about 20 studio-level— as in, budgets of $25 million and up—films a year, from acquisition and development to financing. "We find great stories and ideas, develop them, package them with amazing talent in front of and behind the camera, and then oversee their production and release into the world," Nagenda said. It isn't just deal-making, either. One of Nagenda's recent high-profile creative adds: suggesting that instead of a joke mentioning a song title, "I Punched Keanu Reeves," in the recent Always Be My Maybe, to write and include an actual song about Reeves in the movie. It became one of the most buzzed-about parts of the film.
Nagenda and his team source movies in various ways, from working with legendary filmmakers like Lee to snapping up scripts, articles, and book rights, including the Narnia series. "Part of our creative advantage—one of the reasons why people value Netflix— is the range and diversity of the content we make," he said.
For Nagenda, that means diversity of all kinds—"experience, geography, gender, race, sexuality, religion, socioeconomic status, and a host of other things that can give people insight into other lives and stories," he said. "I want to push the boundaries of what stories get told, who gets to tell them, and how these stories are distributed to people all over the world. Netflix reaches over 190 countries. There are millions of stories from millions of perspectives. The possibilities are limitless for us, and that's profoundly exciting."