CMCAA President's Message
Spring-Summer 2016
Connecting's never been easier
Introducing Jessica Witt '00, who will lead the CMCAA in the months ahead
Dear Fellow CMCers: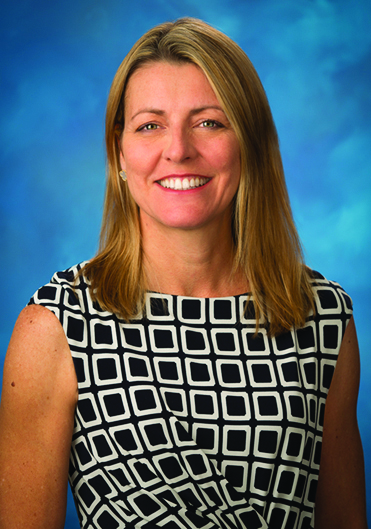 A few weeks before the end of the school year and Commencement, nearly 800 alumni, family, and friends returned to campus for Alumni Weekend 2016 to celebrate reunions for classes ending in '1 and '6. Among other highlights, we previewed the Pioneers video, toured the new Roberts Pavilion, and dined under the stars Friday night. It was a magical weekend.
Connecting with CMC has never been easier. Coming back to campus for Alumni Weekend in the spring or ImpactCMC Weekend in the fall makes face-to-face meetings possible. For those who can't come back to campus, there is an app to help find fellow alumni. Evertrue links alumni and their LinkedIn profiles in an easy to use mobile application. You can find alumni by zip code, name, search the alumni directory, check out www.cmc.edu, or reach out to the Office of Alumni and Parent Relations to find out about chapter events not only in your neighborhood but also in places you may frequently visit. One alumnus found two CMCers living in Jakarta, and they got together for dinner on a recent business trip!
Finding your runway to service at CMC is also getting easier. How can you reconnect with alumni? You can start by attending chapter events in your area or coming back to campus. If you want to pursue service with one of the institutes, you can explore joining an institute Board. Over the past several years, the Alumni Association Board has started programming for affinity groups such as Pacesetters, veterans, Pioneers, and international alumni and will be expanding to include LGBTQ alumni. You can reach out to the Office of Alumni and Parent Relations to join a committee such as on-campus, off-campus engagement, or giving. As our alumni population grows, we see many opportunities for alumni with various interests coming together to enjoy each other and give back to CMC and the students.
I'd also like to formally welcome Jessica (O'Hare) Witt '00 as our next President of the CMC Alumni Association. Jessica has been active with the Alumni Association and has chaired or co-chaired our chapter activities for many years. She lives in Orange County and works in local government. Her energy and enthusiasm are truly infectious, and I hope you will get to know her over the next year as I have during my tenure as president.
Thank you for the privilege of serving as your president this past year.
Fondly,
Susan Matteson King '85 P'18
President, CMC Alumni Association 2015-16