Spring-Summer 2016
Alumni Return to Campus for Fine Food, Friends, Fun and Learning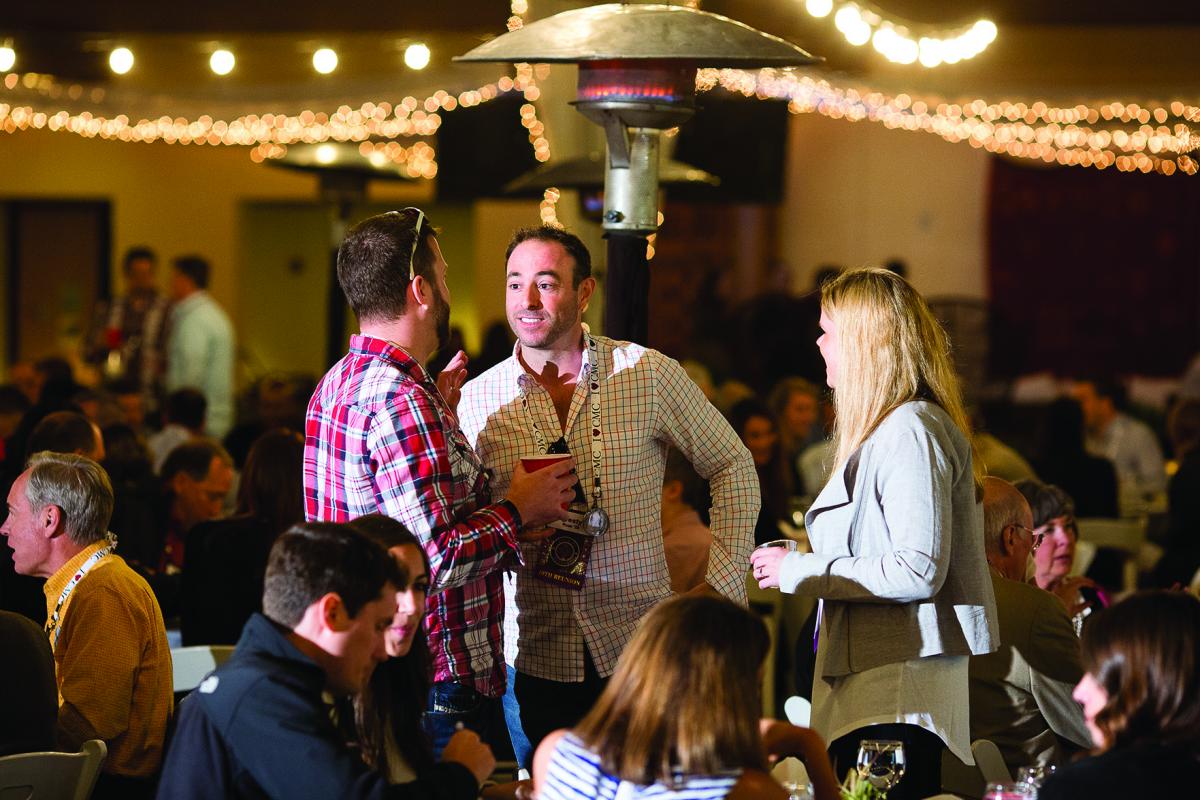 Hundreds of alumni, their families, and friends returned to campus to reconnect and reminisce at Alumni Weekend 2016, April 29-May 1. Attendees had a great time mingling at the swanky Alumni Club, attending thought-provoking ContinuED sessions moderated by esteemed faculty and alumni, connecting with current CMC students, enjoying live music at the Stag-a-palooza barbecue, catching up with classmates at the reunion class dinners, trying their luck at Monte Carlo Night and more.
Several awards were bestowed over Alumni Weekend including the George C.S. Benson Distinguished Achievement Award and the John P. Faranda '79 Student Service Award. Go to page xx for a complete list of CMCAA award winners.
Want to relive the weekend? Check out more photos (bit.ly/ cmcaw16) and view the video recap (bit.ly/aw16video). While you're at it check out the video which premiered at Alumni Weekend about CMC's Pioneer Women, the first female students to attend CMC (bit.ly/cmcpioneers).
2015-16 CMCAA & Parent Network Awards
GEORGE C.S. BENSON DISTINGUISHED ACHIEVEMENT AWARD
Kenneth A. Gilbert '73
JOHN P. FARANDA '79 STUDENT SERVICE AWARD
Michael L. Sutton'76
PAMELA GANN LEADERSHIP AWARD
Chelina M. Odbert '99
JIL STARK '58 GP'11 PARENT VOLUNTEER AWARD
​Tani K. Maruyama P'17
STUDENT CITIZENSHIP AWARD
Katharine Eger '16 and Benedict Turner '16
HONORARY LIFE MEMBERS
Jose Huezo P'97, Jorge Ronchi, Nancy Arce
CHAPTER OF THE YEAR
New York 28