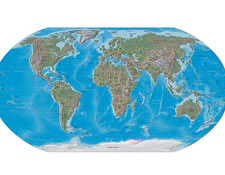 Claremont McKenna College's department of history is sponsoring a two-day academic conference focused on the incorporation of Christianity by local areas in Korea, China, Japan, and Taiwan. "Negotiating the Global with the Local: Translating Christianity in Modern East Asia" will be held Feb. 26-27 and feature panels and discussions with distinguished scholars from across the disciplines, including history, religious studies, sociology, and geography.
The conference examines how Christian ideas, practices, and symbols were incorporated into the lives of East Asian people and how these interpretations impacted "changes in the modern political, cultural, and economic elements of these countries." Participants also will discuss transnational processes, such as how Koreans, Chinese, Taiwanese and Japanese people "exported" Christianity back to other parts of the world, including the West, through an investigation of Asian American Christian movements. Ultimately, this conference hopes to introduce new methodologies as to how to study the relationship between Christianity and Modernity in East Asia.
Conference participants include distinguished scholars from Claremont McKenna College; the University of California, Los Angeles; Northwestern University; the University of Pennsylvania; Claremont Graduate University; Yonsei University, Seoul, Korea; Sophia University, Tokyo, Japan; and Universit? de Montr?al to name a few.
DATE & TIME: Friday, Feb. 26 Saturday, Feb. 27
All Day
Please visit the conference Web site for a complete schedule.
WHAT: Academic Conference: "Negotiating the Global with the Local: Translating Christianity in Modern East Asia"
LOCATION: Claremont McKenna College
Claremont, CA 91711
www.cmc.edu Friday Events: Marian Miner Cook Athenaeum, 385 E. 8th St. Saturday Events: Founders Room, Bauer Center North, 500 E. Ninth St. **NOTE: Advance registration is requested.
To register, please email: bli11@students.claremontmckenna.edu.
Or for more information, contact professor Albert L. Park, albert.park@cmc.edu.