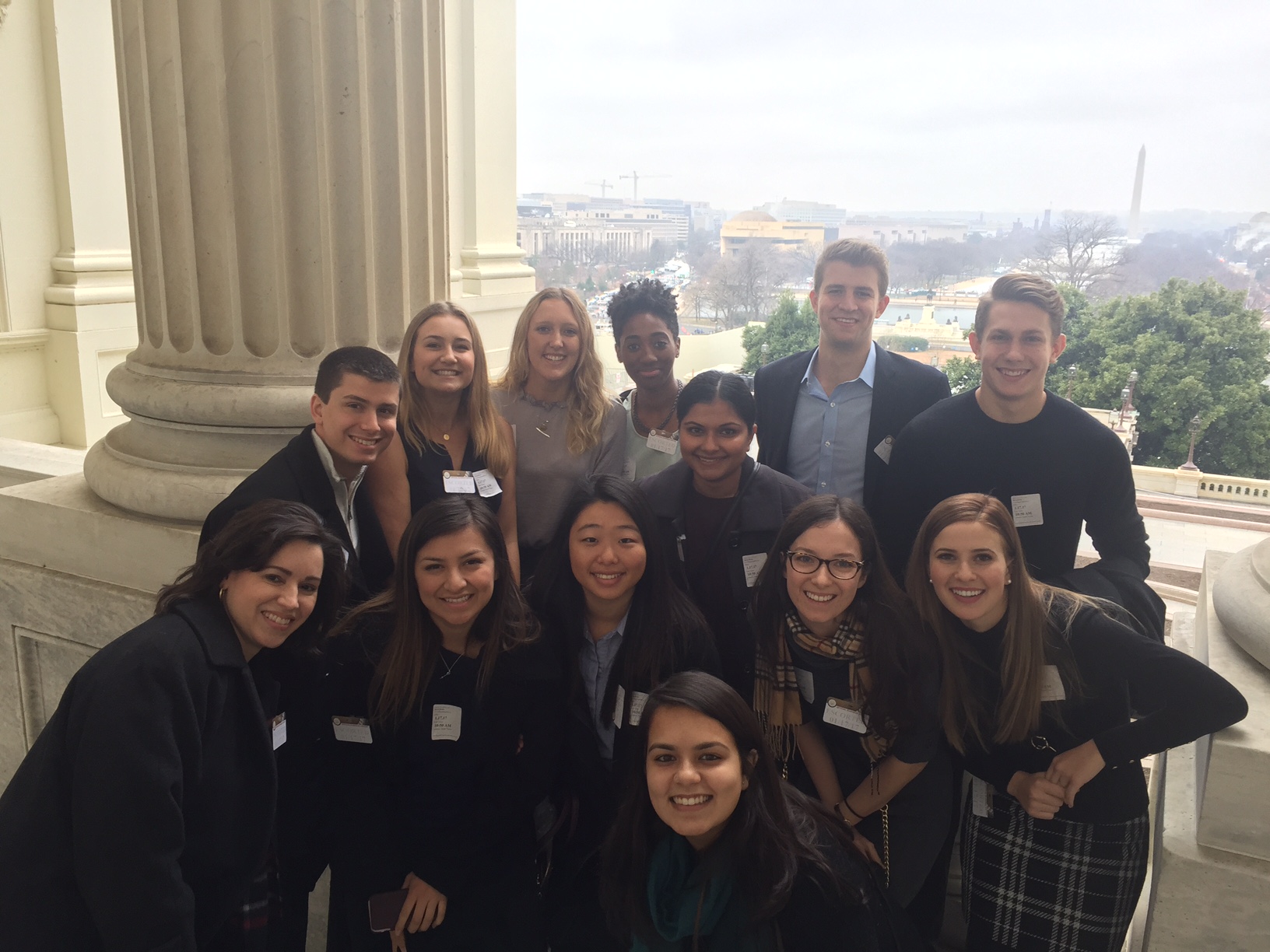 Students in the Washington Program spend either the fall or spring semester in the nation's capital working at a full-time internship, taking three classes, and meeting with prominent political figures. Students work at a diverse array of organizations, such as the Sierra Club, the Environmental Protection Agency, the White House, the Kennedy Center for the Performing Arts, CNN, the Smithsonian, the Senate Budget Committee, and Amnesty International.
Washington Program Profiles
Gavin Landgraf '14 knew he wanted to participate in the Washington Program during his junior year even before enrolling at CMC.
"My interest in public policy drew me to D.C., and I knew the Washington Program, which runs during the academic year instead of over the summer, would be the best way of experiencing the nation's capital," he says. "Once I arrived at CMC, Dr. Ken Miller recommended that I apply for the Program and helped me arrange my internship at the law firm Cooper & Kirk."
Landgraf, a PPE major at CMC remembers the fall of 2012 as an exciting time to be in the U.S. Capitol.
"There is no denying that the Washington Program is demanding, between the academic workload and the full-time job," he says. "I found that the pressure helped me to build professional habits such as communicating clearly, managing expectations and sticking to a personal schedule. These habits were essential during my senior year at CMC and in the years since D.C."
Jenna Hussein '15 is a newly-minted CMC graduate who participated in the Washington Program just three years ago in the fall of 2013. But despite Hussein's relatively short time-span to date out in the "real world" post-graduation, she, like many CMCers before her (and doubtless many others that will come after) has packed a lot of activity in that duration.
"I graduated in May 2015, backpacked in Europe/West Africa for two months, and began working at an economic consulting firm (Analysis Group) in Los Angeles," she says. "I am involved with pro bono work through the company and am currently researching the long-term outcomes of HIV treatment programs in Rwanda."