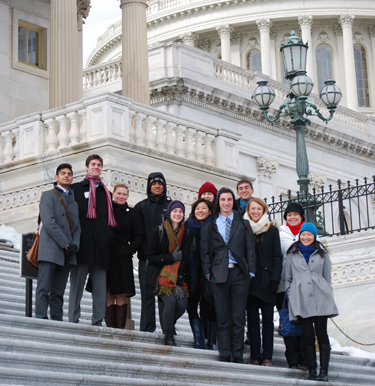 Students in the Washington Program spend either the fall or spring semester in the nation's capital working at a full-time internship, taking three classes, and meeting with prominent political figures. Students work at a diverse array of organizations, such as the Sierra Club, the Environmental Protection Agency, the White House, the Kennedy Center for the Performing Arts, CNN, the Smithsonian, the Senate Budget Committee, and Amnesty International.
Washington Program Profiles
Byron Koay '06 and the Washington Program were made for each other.
Since graduation, Koay, an Economics and Government dual major, has been involved in D.C. politics in a big way. "I was always interested in politics going into CMC and thought it would be a great experience to live and work in Washington, D.C.," he says. "I don't know how it is now but when I was at CMC, the program was seen as a very competitive and prestigious opportunity to do something that not many students in the country get to do."
Q: What did you take home from the Program?
Koay: Learning how to balance work and life probably much earlier than rest of my peers because we had to work a full-time internship, attend classes at night (which required reading and writing papers), and living a "real-world" existence (finding your own apartment, maintaining it, etc.).
Q: What kind of a career have you had?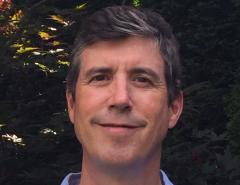 Chris Behrman '89 ascribes to the firmly held belief that studying off-campus is an important part of the overall college experience for any student.
"It forces you out of your routine and teaches you important life skills," he says. "To me, the Washington Program represented a unique opportunity to learn about politics and government firsthand while living in our nation's capitol.  The opportunity to intern with a firm of my choosing was also very attractive.  After doing some research, I decided to intern with a firm where I could pursue my interests in both financial services and government affairs."  
Behrman, an Economics major at CMC, participated in the Program in the fall of 1987. As an intern at the national stock brokerage firm, E.F. Hutton, Behrman was part of a team that provided legislative research and analysis for clients.