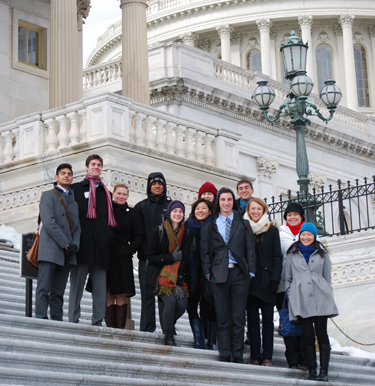 Students in the Washington Program spend either the fall or spring semester in the nation's capital working at a full-time internship, taking three classes, and meeting with prominent political figures. Students work at a diverse array of organizations, such as the Sierra Club, the Environmental Protection Agency, the White House, the Kennedy Center for the Performing Arts, CNN, the Smithsonian, the Senate Budget Committee, and Amnesty International.
Washington Program Profiles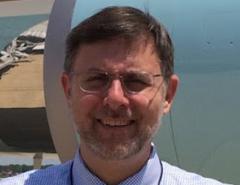 Rarely has a course of study at CMC been such an accurate precursor to a subsequent career. Michael Shear '90 graduated from CMC as a Government major with a self-designed Journalism/Media minor. He now works for The New York Times as the newspaper's White House Correspondent.
Talk about a harmonic convergence!
"The two things I always loved as a kid were politics and the media," he says. "I had been the news editor of my high school newspaper and followed the 1980 and 1984 presidential campaigns as much as a young person could. When I got to CMC and discovered the Washington program, it wasn't even a question. I knew I would be doing it. And I ended up falling in love with Washington while I was in the program -- and eventually moved here permanently."