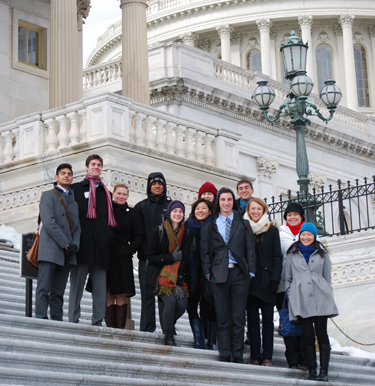 Students in the Washington Program spend either the fall or spring semester in the nation's capital working at a full-time internship, taking three classes, and meeting with prominent political figures. Students work at a diverse array of organizations, such as the Sierra Club, the Environmental Protection Agency, the White House, the Kennedy Center for the Performing Arts, CNN, the Smithsonian, the Senate Budget Committee, and Amnesty International.
Washington Program Profiles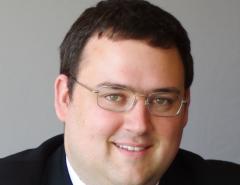 In 2004, Craig McPherson '06 was drawn to the Washington Program. As a PPE/Government double major participating in the Program might seem a natural extension of McPherson's interests – but it was more utilitarian than just that.
"From deep study of the philosophical origins of our system of government to the more crass practical politics of the interplay of elected officials, think tanks, interest groups and the media, a CMC government major has a better understanding than most of the moving parts that make our government function," he says. "The Washington Program gave a real life opportunity to put into use what we were learning in the classroom." 
Byron Koay '06 and the Washington Program were made for each other.
Since graduation, Koay, an Economics and Government dual major, has been involved in D.C. politics in a big way. "I was always interested in politics going into CMC and thought it would be a great experience to live and work in Washington, D.C.," he says. "I don't know how it is now but when I was at CMC, the program was seen as a very competitive and prestigious opportunity to do something that not many students in the country get to do."
Q: What did you take home from the Program?
Koay: Learning how to balance work and life probably much earlier than rest of my peers because we had to work a full-time internship, attend classes at night (which required reading and writing papers), and living a "real-world" existence (finding your own apartment, maintaining it, etc.).
Q: What kind of a career have you had?