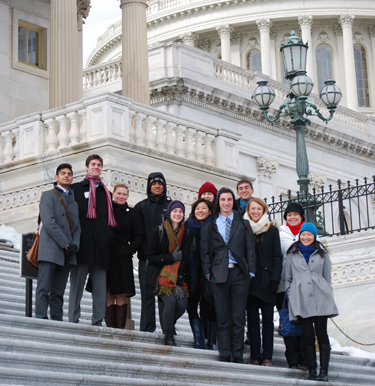 Students in the Washington Program spend either the fall or spring semester in the nation's capital working at a full-time internship, taking three classes, and meeting with prominent political figures. Students work at a diverse array of organizations, such as the Sierra Club, the Environmental Protection Agency, the White House, the Kennedy Center for the Performing Arts, CNN, the Smithsonian, the Senate Budget Committee, and Amnesty International.
Washington Program Profiles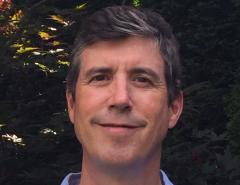 Chris Behrman '89 ascribes to the firmly held belief that studying off-campus is an important part of the overall college experience for any student.
"It forces you out of your routine and teaches you important life skills," he says. "To me, the Washington Program represented a unique opportunity to learn about politics and government firsthand while living in our nation's capitol.  The opportunity to intern with a firm of my choosing was also very attractive.  After doing some research, I decided to intern with a firm where I could pursue my interests in both financial services and government affairs."  
Behrman, an Economics major at CMC, participated in the Program in the fall of 1987. As an intern at the national stock brokerage firm, E.F. Hutton, Behrman was part of a team that provided legislative research and analysis for clients.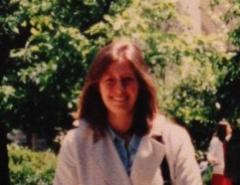 Like so many Washington Program participants from CMC, Brooke Millis '04 had her eye on the program from the time she did her initial search about which colleges she might elect to attend.
"I loved the idea that students would be able to experience living and working in D.C. while still engaged in classes," says Millis who majored in International Relations at CMC and participated in the Program in 2002. "The program sounded both unique and challenging – and it was.  Of the many Washington, DC programs I subsequently heard of, CMC's had no match in intensity or impact."