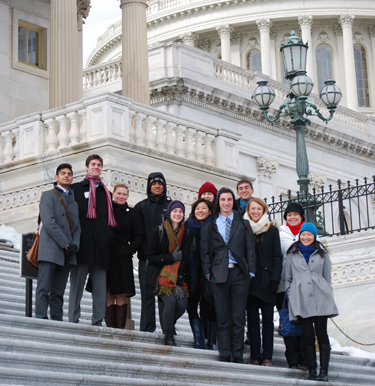 Students in the Washington Program spend either the fall or spring semester in the nation's capital working at a full-time internship, taking three classes, and meeting with prominent political figures. Students work at a diverse array of organizations, such as the Sierra Club, the Environmental Protection Agency, the White House, the Kennedy Center for the Performing Arts, CNN, the Smithsonian, the Senate Budget Committee, and Amnesty International.
Washington Program Profiles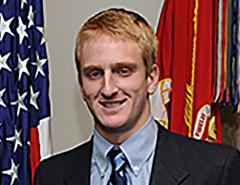 Ben Forster '11 participated in the Washington Program during the spring of his junior year. During this semester, he interned at the Pentagon in the Office of the Under Secretary of Defense for Policy, International Security Affairs, and the Middle East. The following summer, he received a stipend through the European Union Center of California at Scripps College to work at the U.S. Mission to NATO before returning to CMC for his final year. Most recently, Forster worked as a consultant with LMI for the Pentagon, working with the Department of Defense advisor program. He is now a master's candidate at the London School of Economics and Political Science. For Ben, taking part in the Washington Program led directly to future opportunities such as the internship at NATO. Through the contacts he made in D.C., Ben was able to secure a job after graduation.