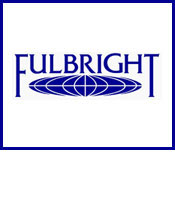 From a spoken-word poet on her way to teach English in Venezuela, to a skilled photographer off to investigate ethnic relations in Estonia, CMC students represent an astounding diversity of interests and accomplishments, all connected by a passion for cross-cultural communication and international education.
This year CMCers equaled the College's previous record of eight Fulbright Awards for research and teaching. Joined by several others who also won prestigious international scholarships this past academic year, we proudly present them here.
Just click these words to get you startedyou'll see who they are, and where they're going.