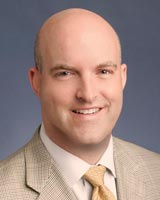 Miramax announced Dec. 9 that Michael Lang has been appointed chief executive officer, effective immediately. Lang will be based at the new Miramax headquarters in Santa Monica and will oversee the renowned Miramax film library, which was acquired by Filmyard Holdings on December 3, 2010.
"I have known and worked closely with Mike for almost 20 years and have always respected his talents," said Richard Nanula, chairman of Miramax and a principal at Colony Capital. "We are confident that he is the right person to lead Miramax in its next phase of growth."
"I have always admired the Miramax library, which includes many respected titles and award-winning films," said Lang. "Based on the quality of these assets, I believe bringing new life to this library by working with traditional and new partners will be an exciting and unprecedented story of growth and innovation. I am honored by this opportunity, and I look forward to working with my partners as we build a new kind of media company."
Lang, 45, most recently served as a consultant to Filmyard in its acquisition of Miramax. Prior to that, he was EVP, Business Development and Strategy at Fox Entertainment, responsible for strategic initiatives across News Corp's entertainment assets, including Fox's film studio, broadcast network, sports and cable channels. Lang played key roles in the acquisition of MySpace and the formation of the MySpace Music joint venture, and he led the creation of Hulu, with major broadcast partners. In addition, Lang was involved in Fox's mobile, digital and video game initiatives. He joined Fox in 2004.
Prior to Fox, Lang served as a consultant on media-related investments. In the late '90s, he was a founding executive of Z.com. Lang began his career at The Walt Disney Company in Strategic Planning. Lang earned his MBA with high distinction at Harvard Business School and he holds a Bachelor of Arts degree from Claremont McKenna College. About Miramax The Miramax library is a collection of 700 motion pictures which were produced, financed or distributed by Miramax Films since 1979. The Miramax library holds some of the world's most sophisticated, thought-provoking and critically-acclaimed independent films including sex, lies, and videotape, The English Patient, Shakespeare In Love, Reservoir Dogs, Chicago, Good Will Hunting, Pulp Fiction, My Left Foot, Cinema Paradiso, Life is Beautiful, Am?lie, Kill Bill, Volume I and II, No Country for Old Men, as well as scores of commercially successful films such as Bridget Jones's Diary, the Scream, Hellraiser and Scary Movie franchises and Spy Kids. Collectively the Miramax archives have received 284 Academy Award nominations and 68 Oscars, including 4 Best Picture Awards.
For more information, please visit www.miramax.com. Courtesy of Miramax.