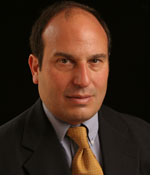 Learn how Robert Frost's public speaking engagements revealed another side of the famous poet. Using his background in education, Frost often challenged the views and ideas of his audiences as well as revealed the fascinating development of his own thoughts.
Professor Robert Faggen is the Barton Evans and H. Andrea Neves Professor of Literature and director of the Gould Center for Humanistic Studies. He recently reviewed Edward Connery Lathem's Robert Frost: Speaking on Campus, a collection of edited versions of Frost's college talks delivered between 1949 and 1962.
The complete article is featured in the Los Angeles Times.