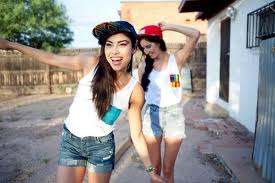 Jeffrey Steitz '13, CEO and founder of Serengeteeslogan, Wear the Worlda T-shirt company that uses fabrics from 25 nations in its designs, just won the regional Global Student Entrepreneurship Awards, hosted by the Entrepreneur's Organization at the University of Southern California.
By winning the regionals, Steitz has earned a place in the national competition to be held in October in Seattle.
Steitz, a double major in econ-accounting and music performance, started Serengetee by designing shirts at home, with the help of his younger brother Max. In keeping with the international composite of the company, Steitz's T-shirt website now features a weekly "Headliner" cause. So for every Headliner shirt sold, $10 is donated to that particular cause. (Visit the site and you'll see how that works.)
We asked the CMC entrepreneur about his big regional win, and where Serengetee goes from here. CMC: Tell us a bit about the award Serengetee just won; how many entrants vied for it? Jeff: There were six student entrepreneurs competing in front of eight judges. These students were nominated in the spring and chosen from a pool of many student entrepreneurs. The business plan presentations were judged on a series of factors, including concept, execution, and future growth potential. With this win, we are automatically entered into the National GSEA finals in Seattle, where I will compete against other regional winners. Nationals will take place in late October. CMC: How important is winning the award?
Jeff: Winning student entrepreneurship awards, like the Kravis Concept Plan Competition or the GSEAs, is extremely gratifying. Taking first prize gives us more confidence moving forward and gives my idea and business model credibility and merit. To be able to get feedback and talk to a group of proven entrepreneurs is beyond helpful. Entrepreneurs make up a really unbelievable community, and these competitions bring us all together. CMC: Has Serengetee won any other awards, or is this the first on the organization's mantle? Jeff: Last spring, Serengetee took first place and fan-favorite in the Henry Kravis Concept Plan Competition here in Claremont. We plan to enter many more contests this year in an effort to raise awareness, make connections, and earn some free investment capital. CMC: Update us on Serengetee's recent success and future plans Jeff: After an enormously successful summer based out of New York, Serengetee operations have moved back to the West Coast. To handle the influx of orders coming in each day through www.Serengetee.com, we have just signed a lease to our brand new warehouse in Claremont. Having a base of operations will allow us to fill orders faster and experiment with new fabrics from new countries, as well as new products. We are also excited to announce some amazing charity partners this fall, once of which is CMC's own, Living on Onea nationwide tour exploring the world of poverty, run by alumni Chris Temple and Zach Ingrassi (both Class of 2012).