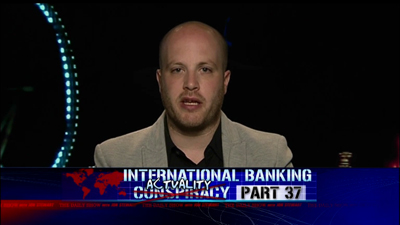 Footage of Wall Street Journal reporter David Enrich '01 outlining the LIBOR interest rate scandal was featured last on two popular news shows on Comedy Central last week. The footage of Enrich, dated July 6, first appeared on The Daily Show on July 18, and the following day on The Colbert Report. Hosts Jon Stewart and Stephen Colbert, respectively, used outtakes of the interview with Enrich to help explain the nature of the London Interbank Offered Rate (Libor) interest rate scandal.
Enrich can be seen about six minutes into The Daily Show footage, and about three minutes into The Colbert Report episode.
The CMC alumnus is the European banking editor for the Wall Street Journal, working out of the newspaper's London office. He joined the WSJ in 2007, as a reporter writing about the United States banking industry, with a particular focus on Citigroup. He is the recipient of several journalism awards, including an Overseas Press Club award this year for his participation in the coverage of the European financial crisis. Click here to view the episode of The Daily show. Click here for the episode of Colbert Report.