Women and Leadership Alliance

Our Mission
The Women and Leadership Alliance is a joint endeavor to support and promote student programs at the Claremont Colleges that will highlight issues faced by women in leadership in business, government and the professions.
How We Began
In 2010, students at CMC approached Sarah Smith Orr (then Executive Director of the Kravis Leadership Institute at CMC) about the need and desire for female leadership mentors on campus. Support quickly came together for the first Women & Leadership Workshop, designed to support all 7-C students during their time of preparation for post-graduation opportunities and employment, as well as connecting students with successful women leaders representing fields such as law, non-profit, entrepreneurship, finance, consulting, entertainment, education, government service, marketing, and health services. We decided to capitalize on the momentum generated by the workshop's success, and thus, the Women & Leadership Alliance was born.
Who We Are
We welcome and encourage involvement from all of the educational institutions in Claremont. Currently, we have representatives from the Kravis Leadership Institute, the Berger Institute for Work, Family, and Children, the Robert Day School of Economics and Finance, the Mgrublian Center for Human Rights, the Marian Miner Cook Athenaeum, the Center for Writing and Public Discourse, the Dean of Students Office, the Dean of Faculty Office, the Office of Development, the Center for Global Education, CMS Athletics, Intercollegiate Feminist Center for Teaching, Research and Engagement of the Claremont Colleges, and the CGU School of Educational Studies. Please join us! Contact [name] for more information.
Women and Gender Leadership Fund
The Women and Leadership Alliance and CMC are excited to launch the Women and Gender Leadership Initiative. This two-part initiative consists of program facilitation and the funding of student proposals focused on student education and engagement around gender and leadership.
The fund invites students of all genders identities to propose projects focused on building awareness and empowering women and other gender identities.
More details about the initiative.
Apply online – next deadline is Monday, January 30, 2017.
Upcoming Events
Friday, April 28, 11:00 a.m to 2:00 p.m.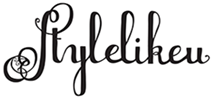 Power of Women, The Mgrublian Center for Human Rights, and the Berger Institute for Work, Family, and Children will welcome to campus the founders of StyleLikeU, a mother-daughter, entrepreneur duo, leading a movement that empowers people to accept and express their true selves. We will learn about self-acceptance and break down harmful stereotypes our country faces daily through speech and workshop activities.
Friday, April 28th in McKenna Auditorium Lunch* + Talk: 11:00AM – noon Workshop: Noon - 2:00PM, followed by book sale and signing.
RSVP here.
Friday, April 28, 3:00 p.m to 6:00 p.m.
Compassionate Activism Workshop with Sandra Kim at the Pomona College Women's Union. Sandra Kim is the Founder and Executive Director of Everyday Feminism. As a person with marginalized identities, she is committed to intersectional feminism that is focused on personal and social liberation for everyone. She will be the keynote speaker at the 7C Lavender Graduation 2017.
Monday, April 24 at 11:45 a.m.
This Creative Life: How to Survive and Succeed without Breaking Your Heart and Losing Your Mind with Gabriela Pereira sponsored by the Berger Institute for Work, Family, & Children at CMC.
Thursday, April 20
"From Acceptance to Allyship: Creating a Supportive Environment for Trans and Non-Binary Co-Workers and Students." Lunch at the Athenaeum with panelists Nancy Williams, Amy Peterson, Al Forbes, and Mo Dyson. Organized by the Gender and Sexuality Studies Sequence at CMC, this panel will offer insight and strategies that move beyond simple conversations ("Trans 101") around trans and non-binary people to more challenging and complex situations, in order to move beyond typical assumptions and to create positive environments where trans and non-binary students and colleagues can really thrive. Please reserve your seat at the Athenaeum page.
Thursday, April 13
Brown Bag Lunch with Joe Parker, Professor of International and Intercultural Studies at Pitzer College. From noon-1:00pm at Scripps College (Vita Nova 104). He will discuss his forthcoming book, Democracy Behind the Nation State: Practicing Equality, and its implications for addressing gender inequalities in organizing practices. How might democracy serve all rather than the few?
Monday, April 10
Screening of SILA and the Gatekeepers of the Arctic, 4:15pm in Balch Auditorium at Scripps College. This documentary frames a story in the world's northernmost inhabited town of Greenland. Here, a tiny community of Inuit subsistence hunters and a team of polar scientists bear witness, in different ways, to the transforming environment. Q&A with filmmaker Corina Gamma follows the screening.
Thursday, April 6
10 a.m.-1 p.m., Descombes Quad, Claremont Graduate University. CGU's fourth annual Career and Networking Fair is sponsored by the School of Community and Global Health.
Saturday, February 25
9:00 am-noon, Hampton Room, Malott Commons, Scripps
The Women's Health and Empowerment Symposium presents: Interactive policy workshop - WPI To Go
WPI To Go is a policy-making and advocacy workshop based on the Women's Foundation of California's Women's Policy Institute, a yearlong training program for grassroots leaders that has produced new state laws and progressive changes at the county level.
WPI To Go will provide training in:

· Civics 101 - the public policy process, players, and politics in California
· How to use the California legislative website to find information on legislators, committees, and legislation
· How to make your voice heard in the process.

Additionally, WPI fellows** will be on hand to discuss current policy projects.
WPI To Go is free and open to individuals of all gender identities.
RSVP to: ifc@scrippscollege.edu. Please bring your laptop.

Information on Women's Health and Empowerment Symposium
Friday, February 24
The WLA hosts "The 8th Annual Women & Leadership Workshop, from noon-4pm. Stay tuned for details!
Lunch at the Ath with Professor Lee Skinner, who will be discussing how 19th-century Spanish American writers re-imagined gender roles, modernization, and national identity during Spanish America's uneven transition toward modernity. Please reserve your spot.
Thursday, January 26
Laspa Center for Leadership Summit and Dinner: Leading for Good, at 5:30PM in the Hampton Room at Scripps College. Please RSVP to Lindsey Martinovich.
Wednesday, January 25
Publishing and Diversity: A Panel Discussion at the Ath. Join authors and alumni Camille Griep '99, Yi Shun Lai '96, executive editor Rachel Kahan (William Morrow), and book publicist Kima Jones (Jack Jones Literary Arts) for a panel discussion regarding he current state of the book publishing industry and the representation of diverse voices and genres in the field. Dinner starts at 5:30, discussion open to the public begins at 6:00pm.
Wednesday, December 14, 2016
The WLA hosts "Coffee Cart" from 2:00-4:00pm in Flamson Plaza. All are welcome.
Wednesday, November 30, 2016
Forum on Gender, Race, and Religion and the Presidential Election
Albrecht Auditorium at CGU.
Lunch will be provided for those who RSVP. Food available starting at 11:45am.
Confirmed speakers include:
Patrick Mason, Interim Dean of the School of Arts and Humanities
Jean Schroedel, Professor of Politics and Policy
Dionne Bensonsmith, Adjunct Professor of AWS/WGS
Thomas Keith, Adjunct Professor of AWS/WGS
Thursday, November 10, 2016
Gender and Sexuality Studies Sequence, pre-registration tea at the Ath, 4:15-5:30 p.m.
Learn more about the Sequence. All are welcome!
Saturday, November 5, 2016
Drucker Day at CGU, 8:30 a.m.-5 p.m.
Pre-registration required, $10 for CC students; $100 (use coupon code 7cs to receive discount of $50)
Friday, November 4, 2016
CIE features Jumana Abu-Ghazaleh CMC '92, The Hive, 2–5 p.m.
Friday, October 28, 2016
WLA Meeting -- come, and bring your friends
12:15-1:15 p.m.
Kravis LC63
---
Join us for "The Next Wave," a conference to celebrate the pioneering work and impact of Applied Women's Studies!

What kinds of social change and careers are possible for Applied Women's Studies students at Claremont Graduate University?
Come and listen to answers from AWS Director Linda Perkins and alumni with AWS backgrounds at "The Next Wave: Effecting Change Through Applied Women's Studies," a special conference on October 14 to celebrate the 15th anniversary of this pioneering program and how its graduates are changing the world.

Please RSVP to reserve your place. We hope to see you there! Lunch will be provided for all registered attendees.

The day's program features keynote remarks by leadership expert, alumna, and AWS mentor Dr. Sarah Smith Orr and the story of the program's creation from its first director, Jean Schroedel. The conference includes several alumni panel discussions on how internships and an interdisciplinary approach have positioned them for careers in politics, policy, activism, the non-profit and for-profit sectors, education, as parents, and much more.

Your voices are important to this event. The conference begins at 8:30 a.m. with coffee and informal conversation and concludes with a networking reception at the university's President's house: we want you to have chances to share your experiences and questions with each other and our conference participants.

The Next Wave: Effecting Change Through Applied Women's Studies
Friday, October 14, 2016
8:30 a.m.–4:30 p.m.
Albrecht Auditorium at Claremont Graduate University
924 North Dartmouth Avenue
Claremont
91711
---
CMC Welcomes John Prendergast!
John Prendergast will be at CMC during the week of October 3-7. Mr. Prendegast, Founding Director of the Enough Project and a Human Rights Activist and Podlich Fellow, he first visited CMC in February 2016 and is back for a week-long series of special events. Please go to the Mgrublian Center for Human Rights for more info about events.