U.S. News & World Report has again placed Claremont McKenna College among the Top 50 colleges in the nation, with an overall ranking of 17th in the publication's annual college survey. The annual edition of America's Best Colleges, released today, rates the country's 218 national liberal arts colleges.
WHO:
Marjorie Charlop-Christy, Claremont McKenna College professor of psychology, and director of the Claremont Autism Center, is one of two U.S. professors invited to Hong Kong to speak on behalf of the country's first-ever International Conference on Autism.
A Celebration of the Life of David Wells will be held at 11 a.m. on Saturday, July 14, at Ducey Gymnasium, followed by a reception at the Marian Miner Cook Athenaeum. The officiant will be the Rev. Doug Edwards of St. Ambrose Episcopal Church.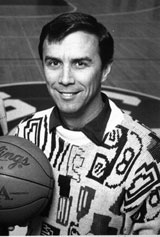 David Lloyd Wells, 50, former Athletic Director and head men's basketball coach at Claremont-Mudd-Scripps, has died following a long battle with cancer. Wells died July 2 at Mesa Lutheran Hospital in Mesa, Arizona, while in the area to attend a baseball tournament.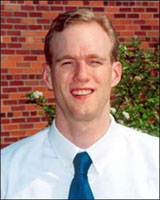 Athletic Director Michael Sutton has announced the appointment of Charles Griffiths as head coach for men's and women's swimming at CMS, the combined athletic program for Claremont McKenna, Harvey Mudd and Scripps colleges. Griffiths, who will also be an instructor of physical education and athletics, joins CMS July 1.
CMS women's water polo team brought home the Collegiate III National Championship of NCAA Division III colleges Sunday, May 6, after defeating the top-seeded University of Redlands in a 5-3 overtime victory at Redlands. This is the first national title for the Athenas since 1992.
Claremont McKenna College and the founders of claremontmckenna.com, a student-run web site, have reached an agreement in which the site's domain name will be transferred to the college.
The Claremont Colleges are still under the I-6 interruptible power contract. The California energy situation enters a new phase this Friday, April 20, when penalties will be reinstated for I-6 "interruptible power" customers who do not voluntarily shut off power when requested to do. The California Public Utilities Commission had previously banned penalties for those users who remain on power during a voluntary shutdown.
Pages