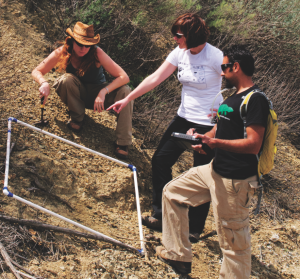 From right: Carlos Pelaez '04, Lauren Harrell '09 and Jess Pelaez in the field.
Dear CMC Community,
It is with heavy hearts that we must report the sad news that Trustee Bart Evans '70 died on Wednesday, May 14, after a long fight against pancreatic cancer. We want his wife Andrea to know that our prayers and support are with her during this especially difficult time.
From the April 15 statement by the U.S. Department of State:
Daniel W. Yohannes ('76) was sworn in on April 15 as the United States Ambassador to the Organization for Economic Cooperation and Development (OECD). He was nominated by President Barack Obama on September 11, 2013, and confirmed by the U.S. Senate on April 9, 2014.
The Southern California Association of Governments (SCAG) has given Randall Lewis '73 the President's Award for Sustainability Leader of the Year.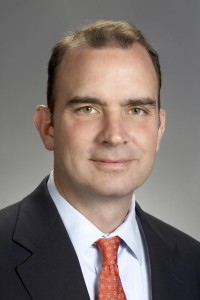 John Shrewsberry '87, currently head of Wells Fargo Securities and an executive vice president, has been named the new chief financial officer and senior executive vice president of Wells Fargo.
There's an old axiom about investing that says always remember to buy low and sell high.
It's a long (and self-evident) view toward acquiring wealth that would be foolish to deny. Indeed, during an Athenaeum luncheon on April 21 entitled A Conversation on Investing, guest speakers (both investment heavy hitters), George Roberts '66 P'93 and Britt Harris, agreed but with a slight twist. In Roberts and Harris' view, it's better for individual investors to buy low and then wait, wait, wait and then wait some more before selling, maybe.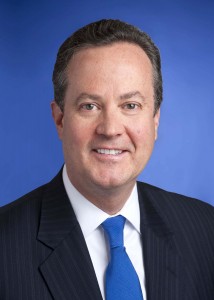 Douglas Peterson
It's not often that student groups come to the aid of business interests. Usually, it's the other way around. But sometimes turnabout is fair play, especially when everyone benefits.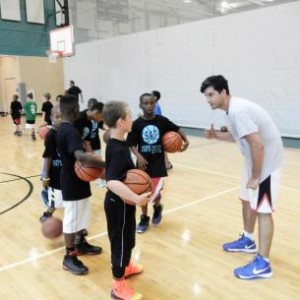 Khurana, with camp participants
847 Hoops founder Aron Khurana '09, who created a free basketball camp for underprivileged Chicago youth, has just been profiled in the NCAA's "40-in-40" series.
On the evening of the final regular season men's basketball game of the 57-year history of Ducey Gymnasium, the night began with a pregame celebration of Ducey Gym, and also ended in celebration as the CMS men's basketball team defeated the University of Redlands to win the regular season Southern California Intercollegiate Athletic Conference (SCIAC) championship.
Pages