Student Activities Office: College Programming Board (CPB)

CPB is a student-run organization charged with the creation, organization, and implementation of inclusive programming for the students of Claremont McKenna College. Working in close collaboration with the Student Activities Staff, CPB provides a multitude of programs on nights and weekends for students to enjoy. Past CPB events have included weekly Friday night movies, anti-stress activities during finals, and off-campus excursions to Disneyland, the LACMA, and other iconic Los Angeles destinations.
We value your input and involvement with helping to shape programs that will ignite interest and participation from our peers. To contact the board with event ideas or suggestions, or to learn more about becoming a member, please email us at cpb@cmc.edu.
Executive Committee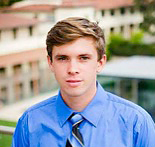 Maintains communication relative to CPB with students, staff, faculty, and administrators and oversees all organization and planning. The President holds one-on-ones with all the VPs and Directors.
Hometown: Greenwod, Arkansas
Major: Psychology
Ask me about: New Zealand
Coordinates all marketing strategies for CPB events, and is responsible for the internal and external branding of the College Programming Board. Oversees the Director of Social Media, the Director of Design, and the Director of Web Development.Hometown: Vevey, Switzerland
Major: Media Studies & International Relations
Ask me about: Lord of the Rings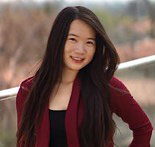 Oversees the administrative duties, such as creating and managing forms, and facilitates all official communications and correspondence between the executive committee, students, and faculty. Oversees the Director of Information.
Hometown: Hanoi, Vietnam
Major: 3/2 Economics-Engineering (Financial Engineering)
Ask me about: Bubble Tea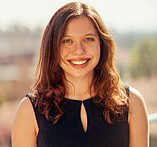 Oversees the Directors of Friday Night Movies, Specialty Cinema, and Arts Programs. Meets with Directors on a weekly basis and serves as a resource on CPB issues and planning.
Hometown: Bellevue, Washington
Major: Science and Management
Ask me about: Fly Fishing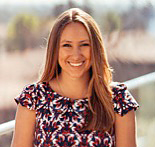 Oversees and meets with the Directors of Off-Campus Programs, City Programs, Interactive Programs, and Holiday & Cultural Programs on a weekly basis. Serves as a resource on CPB issues and planning.
Hometown: San Diego, California
Major: Psychology
Ask me about: My favorite horse (Sharkie!)
Board of Directors
Plans and executes all media related events, including but not limited to artistic expression events, trivia nights, and karaoke events.
Hometown: San Diego, California
Major: Psychology
Ask me about: Dogs
Coordinates off-campus programming activities, including but not limited to, trips to shows, museums, the beach, and activities in and around L.A.
Hometown:
Major:
Ask me about:
Oversees all matters related to event specific marketing and is responsible for the design, approval, printing, and distribution of event marketing materials.
Hometown:
Major:
Ask me about:
Plans and executes all Friday Night Movies, including all food and novelties for such events.
Hometown: Saratoga, California
Major: Economics
Ask me about: What it's like to have curly hair
Coordinates off-campus programming activities, including but not limited to amusement parks, festivals, and activities happening in greater L.A. County and the surrounding areas.
Hometown: Portland, Oregon/ Bangalore, India
Major: Economics-Accounting
Coordinates all holiday-related programming activities, including but not limited to, events related to Halloween, a variety of cultures, Love Day Soiree, etc.
Hometown: Singapore, Singapore
Major: Environmental Analysis: Science
Ask me about: Macrophotography
Oversees the creation and publication of the monthly CPB calendar. Also works to put on the monthly Second Sunday Snack events.
Hometown: Houston, Texas
Major: Management Engineering
Ask me about: The Rodeo
Coordinates all events that relate to learning new skills or have a competitive element. These events include, but are not limited to, cooking classes, arts & crafts activities, eating competitions, and video game events.
Hometown: Hangzhou, China
Major: Economics
Ask me about: Photography and Cooking
Coordinates all events that relate to learning new skills or have a competitive element. These events include, but are not limited to, cooking classes, arts & crafts activities, eating competitions, and video game events.
Hometown: Indea
Major: Economics-Accounting
Ask me about: Books
Oversees the maintenance and activity of the CPB social media accounts, including but not limited to, the CPB Instagram, Facebook page, and Snapchat.
Hometown: Los Angeles, California
Major: Government
Ask me about: Humming and whistling... SIMULTANEOUSLY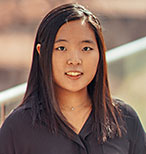 Plans and executes all off-campus movie trips, special movie showings, watch parties, and Screen on the Green events, including all entertainment, food, and novelties for these events.
Hometown: Seongnam, South Korea
Major: Philosophy, Politics, & Economics/ International Relations
Ask me about: Restaurants and cafés in Seoul
Oversees the creation, design, and maintenance of the CPB website. Is responsible for content and real time updates.
Hometown: Port Washington, New York
Major: Government & Psychology
Ask me about: Greek Mythology

Hometown: San Diego, California
Major: Economics-Accounting
Ask me about: Pick Up Lines
---

Is responsible for working with the entire CMC student population in order to foster a healthy and thriving campus life community through intentional programming efforts.
Hometown: Scottsdale, AZ
Ask me about: Competitive badminton