Welcome to Claremont McKenna College!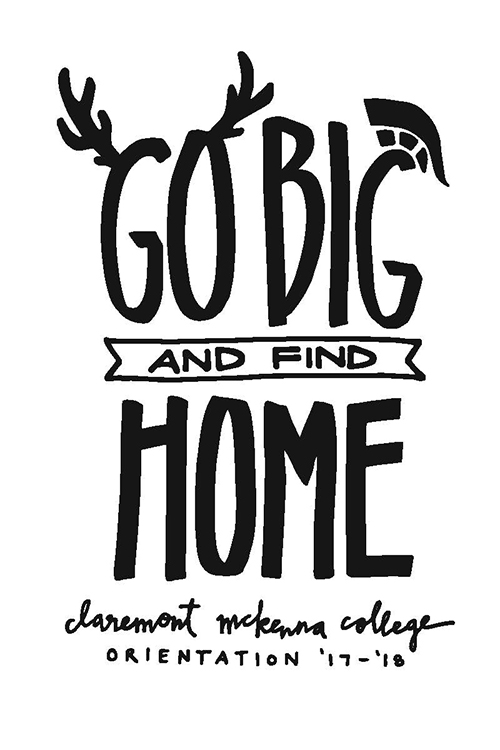 We are excited to welcome the newest members of our CMC community to campus. Orientation is designed to introduce you and your family to the College's traditions, academic programs, and unique culture as well as to help you meet new people and learn more about the college experience.
The Orientation website offers information about the freshman, transfer, and international student orientation programs and Parents and Family Orientation, a separate yet concurrent program designed specifically for parents and family members.
Important Dates 2017-18
*
August 15: CMC international students attending NISSO can move into their residence hall.
August 16-18: New International Student and Scholar Orientation (NISSO) for CMC international students.
August 20: Residence Halls open for new student Move In Day at 8 a.m. Orientation runs throughout the day. Parents and families will depart after dinner.
August 21: New students depart for WOA trips.
August 24: New students return from WOA trips to continue on-campus Orientation.
August 29: Fall semester classes begin.
December 16: Residence Halls close at noon.

*Please refer to the Academic Calendar for additional dates.
Before You Arrive
To Do List: July 1 and August 1 are two important deadlines for submission of new student information. Remember to check your Orientation Portal often beginning in May to track deadlines and view new information.
Varsity Athletes: Fall sport athletes who are invited to participate in pre-season activities may have an arrival date that is before the start of orientation. Check with your coach for exact dates before making plans.
Orientation Schedule: The 2017 Orientation schedule is available via the Guidebook app. You can download Guidebook on both Android and Apple devices. Once you've downloaded the app, search for Claremont McKenna College Orientation 2017. A printed copy of the schedule will be available at Parent and Family registration.
WOA Trip details and options are available on our WOA website, so you can review them before making your selections through the Orientation Portal in May.
Visit our Frequently Asked Questions page for more information, including details about shipping items to campus.
Move In Day
Visit our Move In Day page for everything you need to know about your arrival to campus in August.
Parent and Family Orientation will operate concurrently with New Student Orientation on Sunday, August 20, 2017. You can find many answers just for parents in our Frequently Asked Questions.
Information for International Students
New International Student Orientation (August 17-18, 2017) takes place prior to the Claremont McKenna College orientation. CMC strongly encourages new international students to participate in the program. To learn more about New International Student Orientation and get information about transportation and early arrival housing, visit International Place.
Additional Information
No personal appointments should be made away from the campus during the Orientation period, which will extend through Monday, August 28. Classes begin Tuesday, August 29, 2017. If your arrival must be delayed, you should make arrangements in advance with the Dean of Students Office at (909) 621-8114.