Center for Writing and Public Discourse
Staff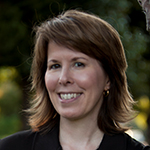 Audrey Bilger, Ph.D.
Faculty Director of The Center for Writing and Public Discourse
Professor of Literature
(909) 607-2765
abilger@cmc.edu
See Faculty Profile
Audrey Bilger is the faculty director of the Center for Writing and Public Discourse and professor of literature at Claremont McKenna College. Her most recent book, coedited with Michele Kort, the anthology Here Come the Brides! Reflections on Lesbian Love and Marriage, was a 2013 Lambda Literary Award finalist. She is the author of Laughing Feminism: Subversive Comedy in Frances Burney, Maria Edgeworth, and Jane Austen and editor of a critical edition of Jane Collier's 1753 An Essay on the Art of Ingeniously Tormenting. She is on the editorial board of Pickering and Chatto's Gender and Genre series and the Burney Journal. Her work has appeared in Ms magazine, the Ms. blog, Bitch magazine, the Los Angeles Times, and she is the gender/sexuality editor of the Los Angeles Review of Books.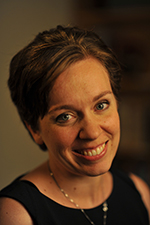 Christine Crockett Ph.D.
Associate Director of The Center for Writing and Public Discourse
Visiting Assistant Professor of Literature
(909)607-3454
ccrockett@cmc.edu
See Faculty Profile
Christine Crockett (CMC '01) is a Visiting Professor of Literature and the Associate Director of the Center for Writing and Public Discourse at Claremont McKenna College. Her research interests include Eighteenth-Century literature and culture, Gothic literature, medical history, and writing studies. Her publications include "Medical Gothic: Genre and Gender Bending in Charlotte Dacre's Zofloya," which appears in a special edition of Nineteenth-Century Gender Studies, and "'The Monster Vice,'" an examination of disability and Mary Shelley's novel Frankenstein in Body and Mind: Essays on Disability in Gothic Literature. Christine has presented her work at conferences internationally and is currently working on a book project titled Willful: Medical Literature and the Management of Desire in the English Novel, 1712-1837, which argues that medical literature and fiction of the eighteenth century contributes to a narrative of self-will that supports the development of liberal individualism. She is also in the process of researching material for an upcoming project which she has tentatively titled Medical Gothic, an exploration of the discursive exchange between medical literature and the Gothic novel during the eighteenth and nineteenth centuries. As the Associate Director of the CWPD, Christine encourages students from all disciplines to communicate effectively and to be mindful of the ways in which their writing is part of public discourse. She finds it exciting and profoundly rewarding to be actively involved in the writing life, both as a scholar and as a resource for other writers at the very college where she earned her undergraduate degree.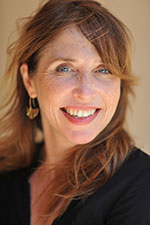 Mellissa Martinez
Mellissa Martinez is the International Student Language Support Coordinator for Claremont McKenna College. She holds a Master's degree in Linguistics and a Bachelor's degree in Language Studies. In addition to teaching English for over two decades in the United States, Japan, Italy and Guatemala, she has also taught Spanish, Italian and Linguistics in a variety of settings. Her syndicated column, Lex in the City, is in its fourth year of publication at The Claremont Courier. In this monthly publication, Mellissa explores the fascinating world of linguistics and the interconnectedness of language families. As a language writer, she has been invited to speak at local community colleges and organizations and in 2009, she was awarded second place in the nation for "Best Humorous Column" from The National Newspaper Association. A teacher, writer and language lover, Mellissa shares her contagious love of writing and words with Claremont McKenna College students from around the world.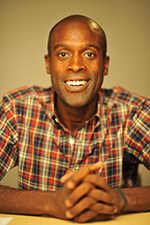 Malcolm Oliver
Malcolm Oliver II is the Assistant to the Faculty Director and Doctoral Fellow at the Center for Writing & Public Discourse. As the resident Fellow, a few of his responsibilities include: pedagogical research, fiscal management, service as a mentor, and brand innovation. Stemming from his past experience at Washington State University, Malcolm has the desire to help keep the CWPD a force on campus and within the community. He's regularly inspired by the dedication of the consultants, and support from the university to succeed.
The second hat Malcolm wears is that of a graduate student. Currently he is enrolled in the English Literature PhD program across the street at Claremont Graduate University. His research interests include, but are not limited to: Americanism, political composition, rhetoric, Marcel Proust, idealism, and the poetics. He aspires to become a speech writer and has written for a former Mayor, current university president, and other individuals in and outside of the political spectrum.