Center for Writing and Public Discourse
Consultant Bios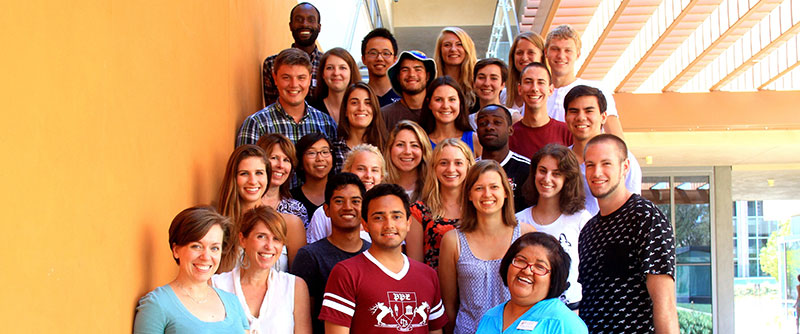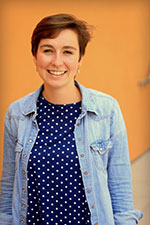 Fiona Bare
Major: PPE
Fiona is a junior studying Philosophy, Politics, and Economics. She is a Midwestern gal, splitting time between Chicago and Ann Arbor, so if you want to talk about the merits of deep dish pizza or Zingerman's Deli, make sure to flag her down. On campus, Fiona works at the Roberts Environmental Center and competes with the Model UN team but she attempts to get off campus to explore the outdoors as much as possible! When not helping students write brilliant papers at the CWPD, you can find her reading a novel in the beautiful California sunshine, drinking coffee, or doing yoga.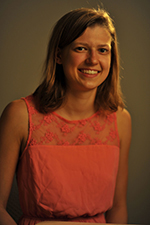 Caroline Bowman
Majors: Philosophy and Literature
Caroline is from Sarasota, Florida. She is a sophomore philosophy and literature major who applied to CMC with an essay deconstructing her mixed feelings about the Oxford Comma (But she promises not to spend your entire consultation session discussing the comma's merits and flaws with you.) She thinks balance is important, so when she's not helping students at the Center for Writing, she is working as the news editor of The Student Life or copy editing for the Los Angeles Review of Books. She closely identifies with Liz Lemon from "30 Rock" and is still trying to decide if that's a good or bad thing.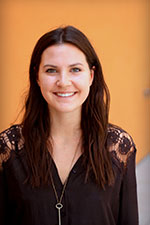 Sophie Brieder
Major: Neuroscience
Sophie Breider is a sophomore at CMC who hails from Lake Tahoe, Nevada. She is proud to reside in what she considers the last state of the Wild West and has an affinity for all things cowboy and Americana, particularly her favorite novel Blood Meridian. Fortunate enough to have spent her teenage years exploring her local mountains and deserts, Sophie likes to spend as much time as possible outdoors, backpacking, camping, snowboarding or running. Sophie's dream job has changed quite a bit over the years, but international pop star, despite no vocal or instrumental talent, is still her chief and enduring aim. In light of such technical shortcomings, Sophie explores her interest in music through a more realistic outlet and is employed as the Director of Promotions for KSPC Claremont 88.7 FM. Should her dream of pop stardom never come to fruition, Sophie is pursuing a degree and career in the field of neuroscience. Though not as glamorous a prospect as fame and fans, Sophie thinks a career in health policy or neuropsychology would be comparably rewarding (though perhaps ever so slightly less exciting).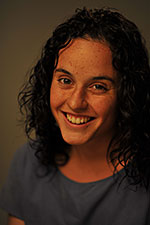 Rae Brookshire
Major: PPE
Languages: Arabic, German
Rae Brookshire is a senior from distant Los Angeles. She can be found yearning for Motley coffee, printing in Poppa lab, and (most often) ruminating over second sentences. Rae also runs with her beloved Stagthenas and parties with her fellow Resident Assistants (in groups of no more than 15, of course). As a former copy editor and life-long scribbler, she believes, like Collete, that "all writing leads to more writing." Rae is particularly excited to support first-year and international students with their transition to college writing.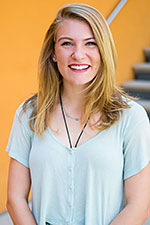 Emily Chambard
Major: International Relations and Spanish
Language: Spanish
Emily Chambard is a senior from the Seattle area, dual majoring in International Relations and Spanish. She enjoys dancing, lively conversation, and wilderness explorations of all sorts. When she's not consulting at the fabulous CWPD, she's leading trips with CMC's Outdoor Initiative, writing at The Forum, and researching for the Keck Center for International and Strategic studies, and engaging in a love affair with Latin American literature. She's thrilled to finally be soaking up a quality amount of Vitamin D in SoCal before graduating and going who knows where!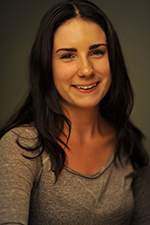 Jess Davis
Majors: PPE and Government
Jess is a senior from Santa Barbara, California, double majoring in Philosophy, Politics, & Economics (PPE) and Government. On campus, she is also involved with Dreier Roundtable and SOURCE Nonprofit Consulting. Jess's primary academic focus is constitutional law and comparative constitutionalism, and she is particularly excited about supporting CMC students with writing government and political philosophy papers. Jess is also passionate about dance education and directs Everybody Dance Now!, a national nonprofit that provides free dance programs to low-income students at locations such as juvenile halls, Title 1 schools, and homeless shelters.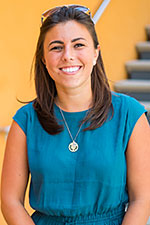 Katharine Eger
Major: Economics
Katharine is a senior economics major who's moved nine times (so you've probably lived in the same place). Committed to never growing up, she is working towards getting discovered as a Disney teen pop sensation and finishing her thesis. In the meantime, however, Katharine enjoys reading about world history and watching every documentary that Netflix has to offer. Most likely you'll find this defender of the Oxford comma at The Motley -- even more likely, she'll be sleeping on their couches. With role models like Virginia Woolf and Bill Nye the Science Guy. Katharine is a big believer that "everyone you meet knows something you don't." Please come stop by the CWPD and teach her something new!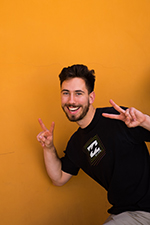 Nedim Filipovic
Majors: Chemistry and Economics
Nedim Filipovic is from Lake Oswego, Oregon. He is a Chemistry and Economics dual major with a sequence in "take as many interesting classes as possible." Nedim has a passion for the outdoors and is constantly planning exciting weekend trips that inevitably are canceled due to a combination of procrastination and homework. Things that interest Nedim include: things he doesn't know anything about, you, soccer, discussions on gender equality, your essay, and most importantly, you. Feel free to drop by his room, colloquially dubbed "Big Berg." He's open to any topic, and any ideas. A word to the wise: don't get him started on barefoot running – he loves that stuff.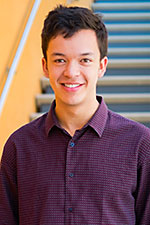 Devon Fox
Majors: Philosophy and Legal or Film Studies
Devon Fox is a sophomore from Denver, Colorado, planning on dual majoring in Philosophy and either Legal Studies or Film Studies. When not in that desert, he enjoys skiing, hiking, and traveling, and while in this desert he'll settle for music, movies, spending time with friends, and exploring the greater LA area. When he's not consulting at the CWPD, he might be taking pictures, reading movie reviews, listening to "Fresh Air" on NPR, or discussing the morality of pretty much anything.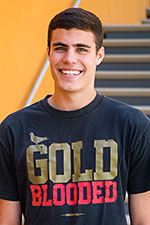 Brandon Granaada
Majors: Economics and Government
A Seattle transplant originally from the Bay Area, Brandon loves rooting for all sports Bay Area, something difficult in the Pacific Northwest. After graduation Brandon is potentially interested in law school, however he is unsure whether this is a genuine interest in law or a desire to be Harvey Specter. He watches far too much television, and has a particular affinity for Suits, How to Make it In America, and Gotham. He is excited to be working with the CWPD and its amazing team.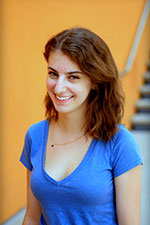 Liat Kaplan
Major: Literature
Liat Kaplan is a Literature major from the bustling metropolis of St. Paul, Minnesota. She is editor-in-chief of both the Golden Antlers and Discourse Magazine, CMC's first literature and arts magazine. She enjoys writing poetry, satire, and creative nonfiction. She is always happy to discuss modern art, postmodern poetry, her Unified Feminist Theory of Taylor Swift, and the merits of outlining. An entry from Liat's elementary school-era diary says, "When I grow up I want to be a book reviewer in the newspaper because they get to read stuff then talk about it all day." Liat is always interested in reading your writing and talking about it all day (or just for a 45-minute session in the CWPD).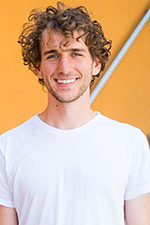 Joel Kirk
Major: Literature
Joel Kirk is a Literature major at CMC. He grew up in Simsbury, Connecticut, and loves the adventure of being on the West Coast. Like most consultants at the CWPD, Joel's schedule is very busy. He is currently spending upwards of 40 hours a week forming the infrastructure of a soil-based religious cult. If you are concerned about your eternal soul, and think that a "return to your roots" might help things, please let him know. Joel was junior prom king in 2010, and his life has been in a steady decline since, up until, of course, he got this job at the Center for Writing and Public Discourse. He is very excited to be working here, he really needed this.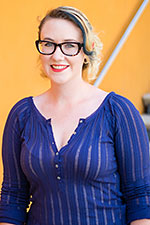 Shannon Miller
Major: Government
Shannon Miller is a senior from Berkeley, California. On campus, she's the Editor-in-Chief of The CMC Forum, and she served as one of the Athenaeum's two student fellows in the 2014-15 school year. Well on her way to becoming a crazy cat lady, Shannon enjoys writing sonnets about her cats, slam poems about her cats, and personal essays about her cats. If she had to choose two things that have most helped her work through life's challenges, she would probably choose pets and writing, tied in a dead heat. When she's not at home with her (five) animals, she can be found writing, reading, or overdosing on caffeine at the Motley.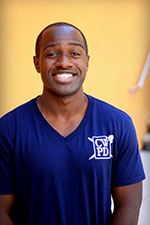 Robert Moore
Major: PPE
Robert "Rob" Moore was born and raised in Atlanta, GA, and is a junior student majoring in PPE with a sequence in Computer Science here at CMC. Apart from working at the CWPD, he enjoys traveling, outdoor recreation, and debating random philosophical topics. Though he enjoys his leisure, he is notorious for an endlessly booked Google calendar (according to legend, his professors have to register their classes on his schedule). Even so, he is more than excited to be working at the CWPD, welcomes your visit to the Center, and looks forward to seeing you around campus!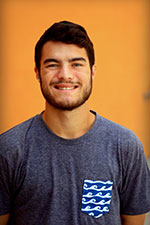 Cole Mora
Major: PPE
Cole is a consultant originally from New Orleans, Louisiana. He plays for the CMS men's soccer team, although his FIFA skills are very limited. Cole loves the way that writing and communication are used to tell stories and connect people, so working at the Center for Writing and Public Discourse has been one of his favorite experiences at CMC. A Philosophy, Politics, and Economics major, he loves developing and strengthening arguments. When he isn't watching "The Office," you can usually find him at ASCMC Senate, Snack, or hanging on Applebeach. Feel free to talk to him about anything, as he loves to work with people!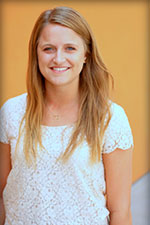 Emily Morse
Major: Cognitive Science
Language: Spanish
Hailing from Mercer Island, Washington, Emily loves much about sunny Southern California, but not-so-secretly misses the Seattle rain. A junior Cognitive Science major, Emily also works as a CMC tour guide and volunteers with Special Olympics. When not at the Center for Writing, she can usually be found reading food blogs, staying up too late, or making peanut butter banana toast in Collins. Emily is spending this fall searching for peanut butter in Granada, Spain, but she looks forward to helping out with papers of any discipline (including Spanish!) in the spring.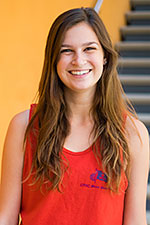 Melissa Muller
Major: Government
Melissa is a sophomore from the bae area in Northern California. She doesn't know what she's majoring in, so if you have advice please tell her what to do with her life. To avoid her work, Melissa procrastinates by reading The Economist, taking walks, and worrying about governmental infringements on privacy. She wants to read all of your papers, especially if they are for government classes, and is generally interested in your life. Some day she will break away from society to live off the grid.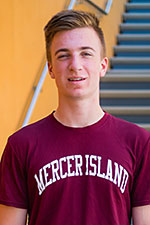 Sam Peterson
Majors: Applied Mathematics and Economics
Sam is a sophomore Applied Mathematics/Economics dual major from the seemingly infinite suburban expanse surrounding Seattle. When not frustrating his peers with an overt obsession with logical and mathematical explanations for the world's eccentricities, he can be found in his natural habitat: the Hub, where he experiences a gravitational attraction to televisions broadcasting soccer. A self-proclaimed nerd, Sam can be called most effectively by loudly discussing the applications and implications of data analysis for economics and the environment, which he cannot resist debating. In his spare time, which one unversed in his daily routine would perceive as being halved each successive semester, his appetite for the outdoors drives him to the mountains, or more broadly, anywhere with snow. When not consulting at the CWPD, Sam can be seen researching best practices as an analyst at the Roberts Environmental Center, and leading freshmen as a First Year Guide. Sam's passion for writing, in the verb and noun forms, stems from a deep-seated appreciation for clear, concise communication and its pervasive persuasiveness. A practiced debater, having honed his craft by way of his coexistence with a younger sister, Sam has a profound gratitude for the construction of a comprehensive, succinct argument. Much like constructing a rigorous proof in mathematics, the composition of a written work should be complete, profound, and elegant. To Sam, the CWPD is the perfect vessel for promoting this mission of shaping writing, but above all, writers.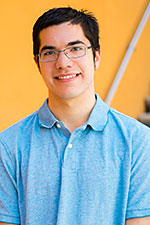 Joel Porter
Majors: PPE and Spanish
Language: Spanish
Joel is a senior from Lake Oswego, Oregon. As a PPE and Spanish major, he spends much of his time either reading or writing. He is an avid fan of fantasy and science fiction novels, and one of his life goals is to publish a novel. Joel has tutored at Oakmont Elementary School through the Center for Civic Engagement for the last four years, and hopes to teach after graduating.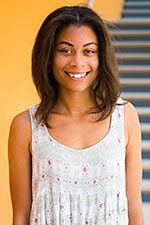 Erica Rawles
Majors: Philosophy and Art
Languages: Italian, Spanish
Erica is pursuing a dual major in Philosophy at CMC and Art at Scripps. A Los Angeles native, Erica loves the sun and the ocean, and is most likely to be seen reading a book outside or walking far too slowly with no destination in mind. She also plays piano and guitar, and is always looking for someone new to jam with. Erica speaks Italian and Spanish, loves to travel, and wants to hear about your adventures. Excited to work at the CWPD, Erica looks forward to getting to know her peers and learning from them through their writing.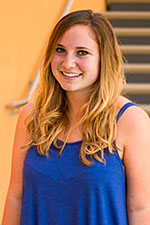 Emily Segal
Majors: Literature and Spanish
Language: Spanish
Emily Segal is a Literature and Spanish dual major from Santa Monica, California. When she was younger, she sometimes spent her free time writing alternate endings to science fiction novels. Emily is excited to work at the CWPD because she believes in the process of writing and would like to add this job to the list of things she enjoys along with English breakfast tea, hiking, and environmental documentaries. You can probably find her in the Motley, perusing study abroad programs and dreaming of all the places she hopes to visit one day.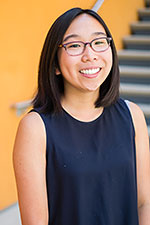 Kanako Shimizu
Majors: Economics and Literature
Language: Japanese
Kanako is a junior from San Jose, California. Besides working at the CWPD, she can be found watching documentaries in her rocking chair or tracking down all of the on-campus events that provide refreshments. Come in and talk to her about books that she's read recently, which will (more often than not) be placed down once and forgotten, only to be rediscovered months later.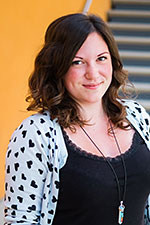 Cheryl Smith
Major: EEP
Cheryl is a sophomore majoring in Environment, Economics, and Politics, who comes from the dynamic city of Glasgow, Scotland. To her, the CWPD is an amazing place for all students to talk freely about their writing, and Cheryl is always happy to discuss your writing with you. On campus, Cheryl is a First Year Guide and a member of the 5C animal shelter volunteer club. When not at the CWPD, you can find her jogging around the 5Cs, writing in her room, or in lab at Keck.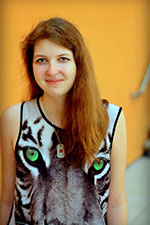 Pippa Straus
Majors: Psychology and Literature
Pippa Straus is a sophomore from Birmingham, Alabama. She is currently dual majoring in Psychology and Literature. In addition to working at the Center, Pippa is on the Model UN Team and works as a lab assistant for Professor Krauss at the Center for Applied Psychological Research. She also volunteers with an organization known as Aid to Inmate Mothers, which helps women in prison and their children. As a result, she is one of the few people at CMC who has been inside a maximum security prison. She loves music, going on hardcore television binge watching sessions, and reading (she has memorized the last paragraph of The Great Gatsby, among other things), and is interested in criminal justice and prison activism.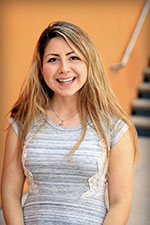 Jen Vaccaro
Majors: International Relations and Spanish
As one of the few CMC students from the Bay Area, Jen feels responsible for repping Nor Cal pride throughout Claremont. If you ever need advice on which CREAM cookie to order or which Nor Cal beach is the least freezing, Jen's your girl. In addition to Nor Cal knowledge, Jen has a significant amount of insight in International Relations and Spanish (she's majoring in both). However, she loves writing, analyzing, and constructing papers in all disciplines! When she's not in the CWPD, you can find her reading in the Motley or jogging around the 5Cs.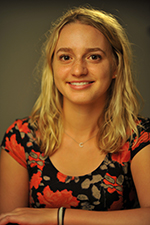 Caroline Ward
Majors: Economics/Accounting and Literature
Caroline is a senior originally from Edina, Minnesota. When not at the CWPD, she can likely be found at the tennis courts practicing with her fellow CMS Athenas or grabbing a sweet treat at Bert & Rocky's in The Village. She loves working with students on papers of all disciplines and formats, but has a strong affinity for Shakespeare, ancient Greek tragedy, and 20th century American novels. She is looking forward to a great final year at CMC and the CWPD!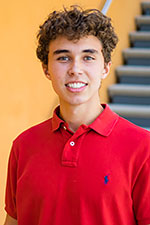 Jacob Wilson
Majors: Economics and Computer Science
Jake Wilson is a sophomore from Walnut Creek, California. He is currently pursuing a double major in Economics and Computer Science. When he is not working at the Center of Writing and Public Discourse, you can find him tickling the ivories on the piano at Stark lounge or over at Scripps. He enjoys playing pick-up basketball games, djing parties, hiking up Mt. Baldy, and reading Russian literature. In addition to working at the CWPD, Jake also works as a Junior Consultant for In-Lend Fund and is president of Imani Records. Feel free to stop by his room and talk about life with him and how yours is going. He loves getting to know new people and learning what they are passionate about.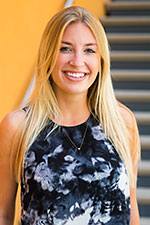 Becca Zimmerman
Major: History
Becca hails from Philadelphia, definitely not as always sunny as Claremont. A history-plus-something-yet-to-be-determined major, Becca can be found at a double-screen monitor in Ryal Computer Lab, consistently jamming the printer with readings. When not geeking out over old books, Becca can be found (of course) in the CWPD, but also giving tours on campus, tanning in the fountains, or hip-hop dancing. Becca loves meeting new people over a good cup of coffee and/or a disorganized outline!