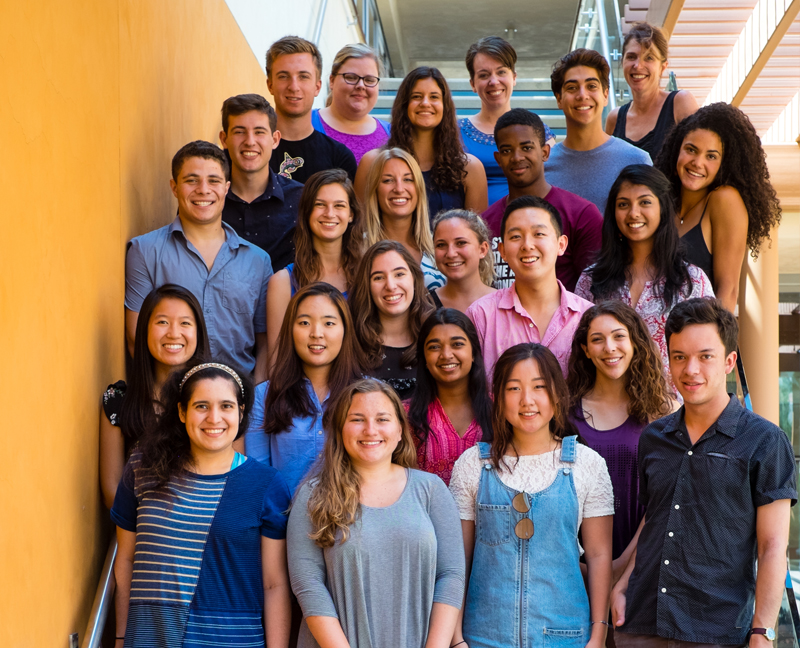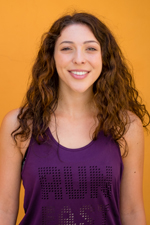 Rachel Alaynick
Major: Economics & Cognitive Science
Rachel Alaynick is a sophomore with a soft spot for all things comedy. When not at CWPD or laughing at stand-up comedy, you can find her hiking, skydiving, nerding out over court cases, or reenacting scenes from The Office. Rachel loves helping writers at any stage of the writing process, especially in brainstorming, as thinks it's the toughest (and most rewarding) stage. If you're looking for someone to bounce ideas off of, review your work with a hawklike attention to detail, or laugh at all your jokes, Rachel's your girl.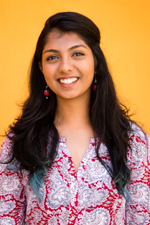 Shreya Bhatnagar
Major: Psychology and International Relations
Shreya is a sophomore hailing from the (sometimes) sunny city of Bangalore, India. She has a soft spot for dark humor, Broadway musicals, classic rock, and spontaneously bursting into song and dance on the street. Her favorite part of the writing process is a tie between organizing or brainstorming written works and she is also experienced at calming down stressed-out writers (having learned how to do so from personal experience). She's also ridiculously good at making puns but has accepted that no pun can ever be a "good" pun. Puns are just "conversational candy."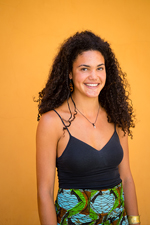 Aiyanna Cameron-Lewis
Major: IR and Art
Aiyanna grew up running along muddy trails in the PNW, in Oregon. She has now transitioned to drier and dustier trails in Southern California where she also enjoys hiking up mountains, swimming in the ocean, camping in the desert, and discovering new and interesting musical and visual artists. At Claremont, Aiyanna studies Studio Art and International Relations, because she loves finding ways seemingly different things intersect and can be melded together. She's spent the last few years exploring this intersection in Latin America and Eastern Africa on her breaks and during her semester abroad. Finding ways to weave things together and communicate new ideas is what excites her about writing. Listening and learning from your ideas and helping to focus and polish them at any stage of the writing process is what she enjoys most about tutoring at the CWPD. Come talk to her about writing, your travels, adventures, and ideas; she loves hearing your perspectives and insights on foreign relations, the environment, art, and anything you would like to share with her.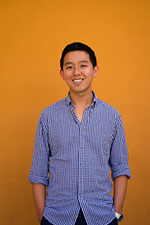 Michael Choi
Major: Economics/Accounting
Michael Choi is a junior at CMC, born and raised in the sunny hills and beaches of Southern California. Unable to handle frigid winters (defined as any temperature less than 75 degrees (F)) Michael is thrilled to spend another 4 years in Southern California. As an Economics and Accounting major, he is usually cranking out Econ problem sets and Excel sheets between the hours of 1 and 3 am. When not working at the CWPD or consulting for SOURCE Non-Profit Consulting, he can also be found watching Kitchen Nightmares, while simultaneously surfing Yelp restaurant reviews. Michael looks forward to welcoming everyone to the CWPD and hearing their stories!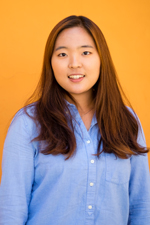 Seoyoon Choi
Major:International Relations & Philosophy, Politics, and Economics (PPE)
Seoyoon is a junior studying International Relations and Philosophy, Politics, and Economics. Seoyoon was born and raised in South Korea but also lived in Maryland during her middle school years (she concluded that west coast really is the best coast). Outside of CWPD, she enjoys listening to podcasts, looking at pictures of food, and reading mystery novels, so please give her recommendations on any of those three. Seoyoon is excited to work with CMC students and get to know them as writers!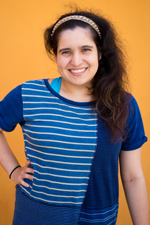 Danielle Dominguez
Major: Literature & History
Danielle is a junior studying Literature and History. She grew up in Burbank, CA and loves that she gets to enjoy the California sunshine for a few more years. You can normally find her working at the Ath (mostly in the kitchen making chocolate covered strawberries!), reading fiction novels, drinking her daily cups of coffee, and watching Westworld. She looks forward to working with students at the CWPD on the writing process and helping them gain confidence in their work. Feel free to say hello when you see her around campus!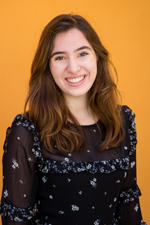 Romi Ferder
Major: Psychology & Philosophy
Romi is a sophomore from the endlessly fascinating city of Irvine, CA. She is majoring in Psychology and Philosophy, but has racked up an impressive number of science classes that will be useful for neither major. Romi enjoys Parks and Recreation, doing the sprinkler dance for no apparent reason, and talking so fast she sounds like the Swedish Chef. Romi also frequently trips over air and falls out of chairs. She does not enjoy this. Romi loves to talk to new people and can't wait to see you at the CWPD!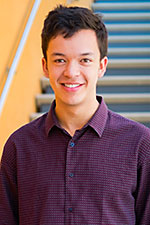 Devon Fox
Majors: Philosophy and Legal or Film Studies
Devon Fox is a sophomore from Denver, Colorado, planning on dual majoring in Philosophy and either Legal Studies or Film Studies. When not in that desert, he enjoys skiing, hiking, and traveling, and while in this desert he'll settle for music, movies, spending time with friends, and exploring the greater LA area. When he's not consulting at the CWPD, he might be taking pictures, reading movie reviews, listening to "Fresh Air" on NPR, or discussing the morality of pretty much anything.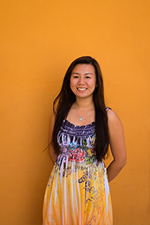 Kandace Fung
Majors: Biology and Literature
Kandace is from Corona, California, a city just 30 minutes away from Claremont. She is involved with Asian Pacific American Mentors (APAM), Taiko, American Medical Student Association (AMSA), Circle K, Claremont Integrated Science Society (CISS), the Athenaeum, Pan-Asian Community of CMC (PACCMC), and Casa Colina! She dreams of becoming a physician while writing best-selling novels in her free time. Besides creative writing, she loves spoken word, drinking tea, playing the piano, watching Grey's Anatomy, and finding good ramen places. She's excited to interact with new people and to collaborate on writing together!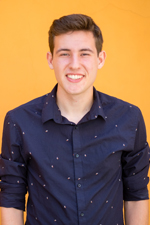 Gabe Gluskin-Braun
Major: Undeclared
Gabe is a sophomore from Philadelphia who enjoys studying history, with a special focus on war and politics. He plays for the men's ultimate frisbee team, the Claremont Braineaters, and is in the leadership of the Jewish spiritual group Nishmat on the Claremont Colleges. He enjoys writing and skateboarding in his free time and loves taking trips into nature. He is excited to help CMC students bring the best of themselves to their writing endeavors.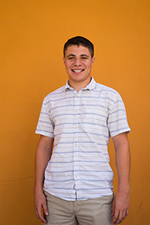 Josh Guggenheim
Major: Management-Engineering
Josh is a sophomore studying Management-Engineering. He grew up in the Bay Area (Marin County) and is excited that he gets to continue to live in California. In his free time, Josh enjoys working with his Arduino microprocessor and turning his various technological ideas and designs into realities. This year, apart from working at the CWPD, Josh is establishing the CMC 3D Printing Club. Although his academic interests primarily lie in mathematics and sciences, he cherishes the opportunity to dive into great literature, discuss and debate topics raised in the texts, and translate those ideas into written papers. If you see Josh around campus, don't hesitate to say hello!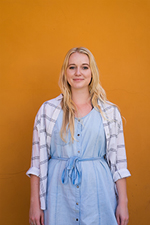 Emma Henson
Major: International Relations + Economics
Emma Henson is a sophomore from Sarasota, Florida studying International Relations and Economics. You can normally find her writing fiction, reading fiction, watching HBO shows, or looking for a new adventure. When not busy with school work, Emma likes to argue incessantly about politics, listen to any and all true crime podcasts, and try to work on her German. An avid supporter of the Oxford comma, Emma is excited to be a part of the CWPD team and to read your wonderful writing.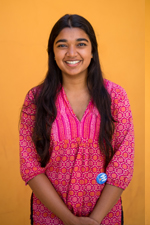 Jahnavi Kocha
Major: Science + Management
Jahnavi is a sophomore studying Science and Management with an Environmental sequence. From Mumbai, India and having lived in Europe for a while, she loves to travel so talk to her about interesting experiences, adventure ideas or even 'home'. At CMC, Jahnavi spends time competing with the Debate Union, researching with EnviroLab Asia and The Lowe Institute of Political Economy and looking for table-tennis partners. Jahnavi is also hugely passionate about Claremont Women In Business and hopes to grow this network beyond our campus. When she is not discussing life or at the CWPD, you can find her at the Motley with good poetry and better tea.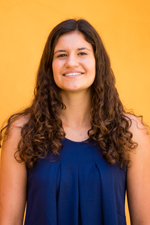 Silvia LeBlanc
Major: Government
Silvia is a junior from Sugar Land, Texas. She is a Biology major, and aspires to attend medical school. Silvia has spent a fair amount of time finding her way, and has changed her major over three times. She enjoys tutoring her friends in Chemistry and Biology, and is excited to help her peers with their writing at the CWPD. Silvia loves the outdoors, and enjoys running, swimming, and playing basketball. She also likes reading National Geographic magazines, watching Planet Earth, and drawing dragons in her free time. Despite being known as "butterfingers" for her lack of hand coordination, she also enjoys throwing the football. Silvia is always eager to explore new trails, and has gotten lost a couple of times in the process. She is quite challenged at navigation–especially when it comes to driving–but Silvia never turns down an opportunity for adventure.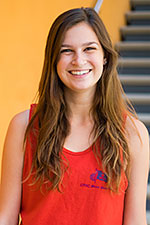 Melissa Muller
Major: Government
Melissa is a sophomore from the bae area in Northern California. She doesn't know what she's majoring in, so if you have advice please tell her what to do with her life. To avoid her work, Melissa procrastinates by reading The Economist, taking walks, and worrying about governmental infringements on privacy. She wants to read all of your papers, especially if they are for government classes, and is generally interested in your life. Some day she will break away from society to live off the grid.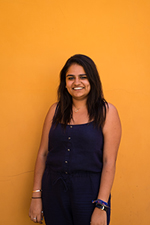 Amiya Narula
Majors: International Relations + Spanish
Amiya is a sophomore from New Delhi, India. She is an International Relations and Spanish dual major but also loves Literature. When she was 16 she moved away to boarding school in Costa Rica and spent her last two years of high school hanging out with sloths and iguanas. On campus, Amiya competes with the Model UN team and works as an Events Commissioner for ASCMC. Amiya absolutely loves coffee and makes her own, so find her if you're looking for someone to drink coffee and talk about life or literature with. She loves to make bad jokes and can often be found at the hub harassing all of her friends who have to listen to her. She is super excited to be working at the CWPD and can't wait to meet new people and talk about new ideas.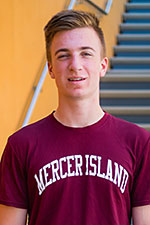 Sam Peterson
Major: Math/Econ
Sam is a junior Applied Math/Econ dual major from the seemingly infinite urban expanse surrounding Seattle. When not frustrating his peers with an obsession with logical explanations for the world's eccentricities, he can be found in his natural habitat, the Hub, where he gravitates towards watching soccer. In his spare time, which doesn't exist, he often contemplates his love of clear, concise communication and its pervasive persuasiveness. When not at the CWPD, Sam can be found in the Roberts Environmental Center or Lowe Institute. He is also known for being a FYG and writing for the esteemed Golden Antlers. To Sam, the CWPD is the perfect vessel for promoting elegant writing and, more importantly, for supporting writers.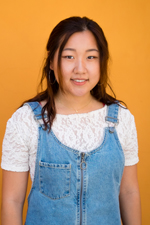 Zoey Ryu
Major(s): Government & Literature; Ethics Sequence + Korean (Language Help)
Zoey is a dual citizen of America and South Korea and calls both places "home." She loves traveling and if you talk to her about possible destinations, she will try and convince you to visit her in Korea. You can get her to attend any event, as long as there is free coffee. In her free time, she writes minimalist poetry, takes walks, listens to Broadway music, and teaches yoga. She can't wait to meet you at CWPD!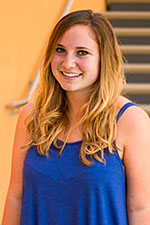 Emily Segal
Majors: Literature and Spanish
Emily Segal is a Literature and Spanish dual major from Santa Monica, California. When she was younger, she sometimes spent her free time writing alternate endings to science fiction novels. Emily is excited to work at the CWPD because she believes in the process of writing and would like to add this job to the list of things she enjoys along with English breakfast tea, hiking, and environmental documentaries. You can probably find her in the Motley, perusing study abroad programs and dreaming of all the places she hopes to visit one day.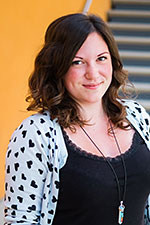 Cheryl Smith
Major: EEP
Cheryl is a sophomore majoring in Environment, Economics, and Politics, who comes from the dynamic city of Glasgow, Scotland. To her, the CWPD is an amazing place for all students to talk freely about their writing, and Cheryl is always happy to discuss your writing with you. On campus, Cheryl is a First Year Guide and a member of the 5C animal shelter volunteer club. When not at the CWPD, you can find her jogging around the 5Cs, writing in her room, or in lab at Keck.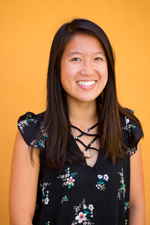 Julie Tran
Major: Government + Literature
Julie is a sophomore from sunny San Diego, California. She is a Government and Literature dual major, and loves to read and write. When she isn't working at the CWPD, she works on the Social Innovation and Impact team at KLI, writes for the international journalism lab at the Keck Center for International and Strategic Studies, and volunteers in community service projects with the Claremont Colleges Circle K club. On any given day, you can find her drinking boba (a lot of boba), reading Shakespeare (he's a genius!), and/or organizing her Google calendar. She is extremely excited to help foster and support writers on campus, and further improve herself as a writer.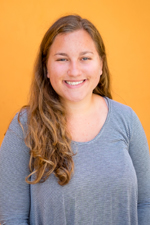 Melanie Wolfe
Major: Government
Melanie is a sophomore hailing from South Florida and majoring in Government with a Public Policy sequence, which she can assure you is way more fun than it sounds! She loves political science, but also numbers...and definitely chocolate. You can find her baking in Janie's kitchen, reading ebooks from the various libraries from which she (mostly legally) has acquired cards, or working on policy programming for the new 5C chapter of the Roosevelt Institute network. She'd love to read your papers about government, philosophy, or the world, and if you really can't find her, just track down her planner, in which every moment of her day is accounted for.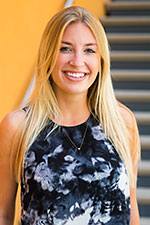 Becca Zimmerman
Major: History
Becca hails from Philadelphia, definitely not as always sunny as Claremont. A history-plus-something-yet-to-be-determined major, Becca can be found at a double-screen monitor in Ryal Computer Lab, consistently jamming the printer with readings. When not geeking out over old books, Becca can be found (of course) in the CWPD, but also giving tours on campus, tanning in the fountains, or hip-hop dancing. Becca loves meeting new people over a good cup of coffee and/or a disorganized outline!