Welcome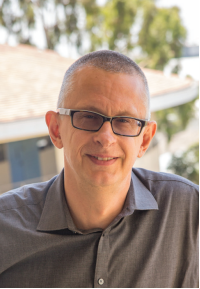 Claremont McKenna College faculty are committed to the pursuit of excellence, and to helping our students achieve success in a myriad of fields. All of us in the Dean of the Faculty's office share this commitment, as we work closely with our distinguished teacher-scholars and support them in their important work. As you browse our office site, we hope you will discover new information and resources about CMC. Scrolling through these pages will help you learn about the outstanding units that comprise our office, and the many aspects of the College that come together to form our academic community.
Our greatest resource is our people—those who teach our courses, those who manage the units in our office, and, of course, our highly accomplished students. Our professors enjoy a world-class reputation for their work and our wonderful students go on to bridge the worlds of the liberal arts and professional achievement. If you are a prospective student, click on the link to "Departments, Majors, and Programs" to learn more about our faculty and the exciting courses they teach.
The Dean of the Faculty's Office aspires to provide the best service and environment for faculty and students. Thank you for taking the time to visit us.
Dean of the Faculty Office Staff & Responsibilities