Spring 2012 Distinguished Speakers
The Distinguished Speaker Series brings prominent leaders in business, finance, and government to the school to share their perspectives. Lectures are open to the public from 12:00 p.m. - 1:15 p.m. in the Security Pacific Dining Room, Athenaeum. In order to place a reservation for one of these events, please visit the Athenaeum website.
Spring 2012

Allison Melangton – March 27, 2012
Allison Melangton has been the President and CEO of the 2012 Indianapolis Super Bowl Host Committee since October of 2008. She brings over 25 years of National and International experience in sports and events management to this prestigious event.
Allison has extensive experience in the sports industry where she has worked for USA Gymnastics and the Indiana Sports Corporation as Senior Vice President of Events. While at the Sports Corporation she bid on, planned, and directed numerous events including; Olympic Trials, World Championships, Women's NCAA Division I Basketball Championships, Big Ten Tournaments and administered both Indianapolis Super Bowl bids for 2011 and 2012.
Allison has worked at 7 Olympic Games, 4 as an Associate Producer of the Gymnastics Competition for NBC Sports, and won 4 Emmy Awards for her work. Allison is a native of Auburn, Maine and a graduate of Colorado State University.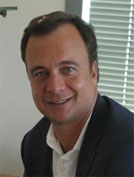 Javier Leon '88 – April 6, 2012
Javier Leon is the Managing Director of Andell Sports Group, which oversees the sports and related assets for Andell Holdings. Mr. Leon manages the business and operations of the Chicago Fire, a Major League Soccer franchise, where he is involved in strategic planning, marketing, as well as the development of Hispanic, community and public relations strategies and programs. Prior to joining Andell, Mr. Leon spent three years as the Chief Executive Officer for Chivas USA Enterprises in Los Angeles.
Before his work within the MLS, Mr. Leon spent 12 years in the investment banking world as a managing director for Merrill Lynch, Deutsche Bank and ING-Barings. He holds a bachelors degree from Claremont McKenna College and a Masters of International Management from the University of California at San Diego. During his Athenaeum talk, Mr. Leon will discuss Major League Soccer, his career in sports management, and his development as a leader in this industry.

Jaime Serra P'14 – April 18, 2012
Jaime Serra is chairman of SAI Law and Economics (consulting firm) and founder of Aklara (electronic auctions), CAM (Arbitration Center of Mexico) and the NAFTA Fund of Mexico (private equity fund). He worked in the Mexican government from 1986 to 1994 where he served as Undersecretary of Finance, Secretary of Trade and Industry and Secretary of Finance. As Secretary of Trade and Industry he led the negotiation and implementation of NAFTA; headed the negotiations of free trade agreements with Chile, Colombia, Venezuela, Bolivia and Costa Rica; and promoted the creation of the Federal Competition Commission in Mexico. Mr. Serra is a graduate of UNAM. He earned his Masters in Economics at El Colegio de Mexico and his Ph.D. in Economics at Yale University. He has been professor of Economics at El Colegio de Mexico, Stanford, Princeton and NYU.