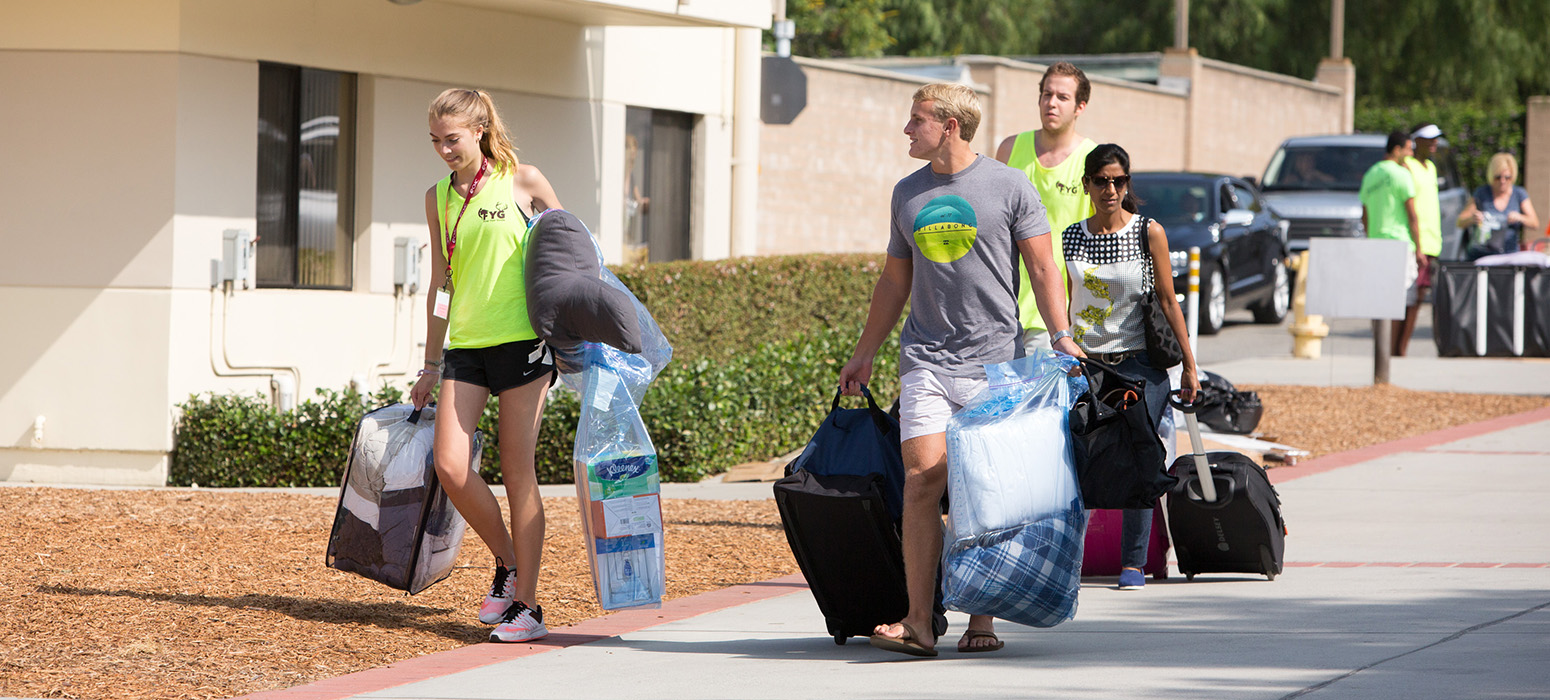 Welcome to life at CMC! The Office of Residential Life seeks to provide a safe and comfortable living environment for all students. Specifically, we are responsible for housing assignments - including new student housing, housing changes and Room Draw, the Resident Assistant (RA) Program, meal plans, and responding to residential life questions and concerns.
CMC's residential campus is fairly compact. Walking from Wohlford Hall to Auen Hall (the two residence halls farthest from each other) usually takes no more than three minutes.
As you acclimate to life at CMC, we hope that your questions can be answered with the information in the following pages. If you cannot find an answer to your question, please call the Office of Residential Life at (909) 621-8114.
Quick facts about residential life and housing at CMC:
Approximately 94% of CMC students live on campus.
There are fourteen residence halls and one student apartment complex.
The residence halls and student apartments have Resident Assistants trained by the Dean of Students Office.
New students are assigned roommates in the residence halls prior to fall semester. In subsequent years, students select their own housing during Room Draw in the spring.
There are no "freshman dorms" at CMC. All residence halls are composed of students from various class years. A minimum of 20% of each residence hall is reserved for new students.

There are two gender-inclusive floors (1st floor Marks, 3rd floor Stark) and four gender-inclusive residence halls (Beckett, Benson, Berger, and Valach). In these areas, there are no gender designations (i.e. roommates and neighbors can be of any gender). The restrooms in these spaces are open to residents of all genders.

Stark Hall and Beckett Hall are substance-free residence halls. Substance-free housing means that all residents agree to not consume or possess any controlled substances within these residence halls.
There are three different types of floor plans in the residence halls: rooms clustered into suites (North Quad), rooms off a central corridor (Mid Quad), or 8-story towers (South Quad).
Ten residence halls and the student apartments are air-conditioned.
Laundry facilities are available in the residence halls. Machines only accept credit card payment.
Important Information