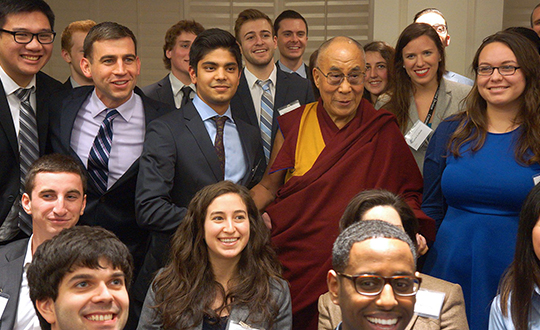 The Government Department at Claremont McKenna College houses the Government major, the International Relations major, and the Public Policy major. The Department has a large and diverse faculty in the fields of American Politics, Public Law, Political Philosophy, Comparative Government, and International Relations. CMC Government professors are prominent in their fields and widely published. Our students go on to exciting careers in public affairs, as elected officials, political aides, corporate public affairs officers, diplomats, journalists, military officers, policy consultants, and nonprofit advocates.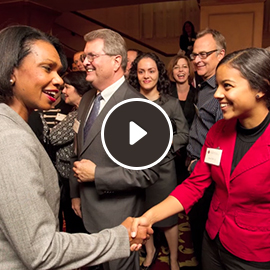 Government Major
The Government major at CMC prepares students to be citizens and leaders in public life by placing students at the center of the controversies that shape our nation and world. It deepens students' understanding of these controversies by situating them in a broad historical context and philosophical traditions that offer profound reflections on actual political life, with a view to having an effect on politics for the better.
Many of CMC's government faculty members have spent time in the real world of politics, in presidential administrations, congressional offices, and policy think tanks. And they have done so on different sides of the political aisle. Democrats and Republicans are both well-represented in our department. This diversity of experience and background makes studying politics at CMC unlike anywhere else.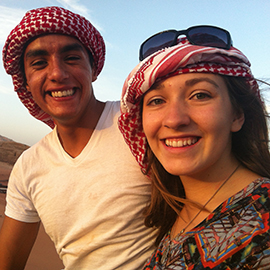 International Relations Major
The interdisciplinary International Relations (IR) major introduces students to the world through theory, area studies, and political and policy coursework. IR students will do their core classes in Government and Economics, and can select their major electives from many other programs at the five Claremont Colleges. IR students are required to take four semesters of language and will also study abroad for at least one semester (though many students choose to study abroad for two semesters or to study abroad and also do the Washington Program). The IR major is a rich, contemporary course of study that prepares students well for a range of exciting opportunities upon graduation.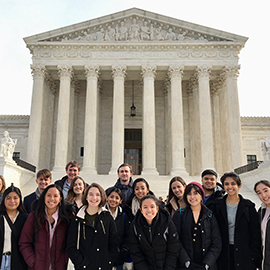 Public Policy Major
The Public Policy Major facilitates student mastery of the analytical tools, written and oral communication skills, and knowledge of governmental process required for professional and academic work in public policy. The major takes an interdisciplinary approach to policy that melds concepts from political science, economics, and other disciplines. It emphasizes experiential learning through internships as well as faculty-supervised projects for real-world clients via the Policy Lab course.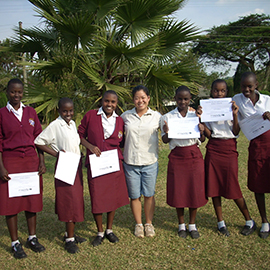 Off-Campus Opportunities
CMC students can apply for the semester-long Washington Program, during which they will do a full-time internship in Washington, D.C., while taking CMC courses in the evenings. Immersion in the nation's capital, and working alongside experts in one's field, is a phenomenal way to gain experience and make lifelong connections.
All IR students and many Government students study abroad for at least one semester. CMC's Center for Global Education and its Study Abroad and Off-Campus Study offices can find programs to match any student's interests.
Don't forget that students can also take advantage of internships, fellowships, and internship support to study abroad and be engaged off-campus during the summer!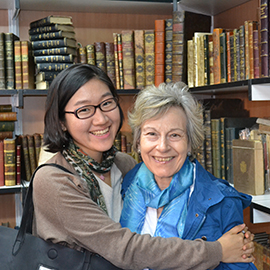 Research Institutes
Many Government and International Relations students are active in CMC's research institutes as research assistants, writers, and editors. The Centers also provide support for internships and research through a range of fellowships for which students can apply.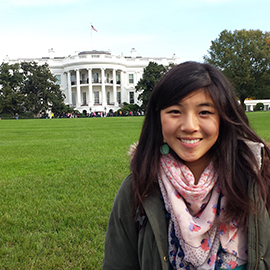 Fellowships and National Awards
Government and International Relations majors are well-positioned to apply for a range of prestigious fellowships, including the Truman, Fulbright, Marshall, Rhodes, Gates-Cambridge, Pickering, Scoville, Luce, and many more. CMC provides tremendous support to students as they apply for these and encourages students to consider these wonderful opportunities.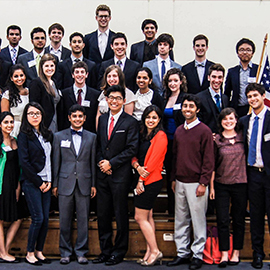 Resources and Clubs
There are tremendous opportunities for Government and IR students on campus, whether simply attending the remarkable nightly programming at the Athenaeum – at which prominent political figures regularly speak – or becoming actively involved in the award-winning Model United Nations program and student-led government and global politics societies.