Staff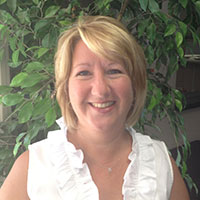 Kristen Mallory entered the field in 1999 when she received her MA degree in International Education from the School for International Training in Brattleboro, VT. As Director of Off-Campus Studies, Ms. Mallory manages all study abroad academic opportunities as well as CMC's Washington Internship Program and the Silicon Valley Program. She has held additional International Education positions at the University of Massachusetts, Amherst, and with the Forum on Education Abroad (ForumEA). She is a NAFSA Trainer Corps Member, and co-wrote the NAFSA CEP Workshop Health and Safety in International Education. She is currently a member of the ForumEA Council, the ForumEA Data Committee, and the IFSA Butler National Advisory Committee Executive Council. She has previously held positions as a QUIP Reviewer for the ForumEA, as the Chairperson for the ForumEA Annual Conference, on the National Advisory Board for the College of Global Studies, Arcadia University, as a member of the Academic Council for IES Abroad, and she has chaired the IES Abroad Nominations Committee. Her international experience includes Peace Corps, Chad, and study abroad Paris. She has led many workshops on the topics of Health and Safety, Home Institution and Program Provider Relationships, and Language Policy in Study Abroad. She was an accountant for the U.S. federal government prior to entering the field.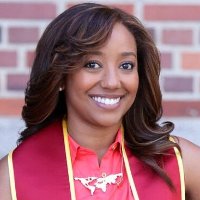 Jasmine has always known that she wanted to dedicate her career to international education. Her fascination with the world and various cultures started with her first children's atlas and manifested into a journey filled with many experiences that have taken her around the world. Her number one goal is to encourage more U.S. students to get out of their comfort zones and go abroad. As an undergraduate student at the University of California, Riverside she studied abroad in Salvador da Bahia, Brazil and volunteered with a medical mission in the Kingdom of Swaziland. Both experiences encouraged her to make international experiences a priority. She continued her education and completed a master's degree in Postsecondary Administration and Student Affairs at the University of Southern California in 2013 where her international education passion took her to Beijing, China to learn more about Chinese higher education while also working in the Center for Global Education. Upon graduating from USC she pushed the envelope further and made the decision to live and work abroad to teach English in South Korea where she lived for 2 years before joining the CMC Center for Global Education. Jasmine comes to CMC with extensive experience working with college students of all backgrounds.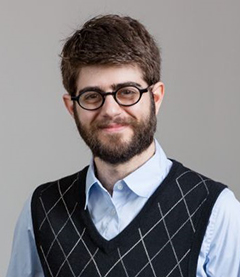 Brian Davidson '08 is an international educator, researcher, and librarian who is devoted to mentoring and advising students on how to secure competitive grants and awards around the world. As Director of Fellowships Advising at the Center for Global Education, he supports CMCers as they apply to programs such as Fulbright, Rhodes, Marshall, Mitchell, Gates-Cambridge, and many others. Beyond just helping students with their applications, Brian strives to make the application process one of self-discovery and reflection.
As a student at CMC, he majored in Philosophy, Politics, and Economics and served as a Buzz Woolley Fellow at the Marian Miner Cook Athenaeum. Brian later earned an MA in European and Russian Studies from Yale University, and an MS in Library and Information Science from the University of Illinois. He has conducted research and given presentations on the British book trade in the late eighteenth century, the history of libraries in the Atlantic world, and the cultural history of books, reading, and advertising in Britain. His CMC study abroad experience in Nantes, France, first ignited his passion for intercultural education and led him to a position as Study Abroad Advisor in CMC's Office of Off-Campus Study from 2008 to 2010, and his further research on the history and culture of Britain has sustained this enthusiasm. Brian is delighted to return to Claremont and work with CMCers once again.