Silicon Valley Program Accepted Students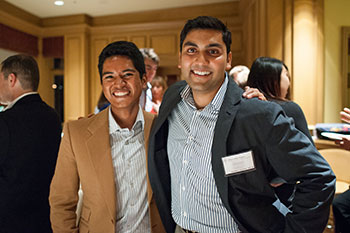 Congratulations on being accepted to the Silicon Valley Program! How much you invest into this experience will determine the real value of your participation. The purpose of this section is to begin the preparation for living and interning in Silicon Valley. Below you will find an overview of the many things you need to do and think about before you depart.
Before leaving campus, we encourage you to meet with Silicon Valley Program alumni, to read the blogs written by previous participants, and read a newspaper like the Silicon Valley Business Journal to keep up with current events. You are about to embark on what most students describe as one of the most challenging, most demanding, but most life-changing experiences they ever encountered. Our goal is to equip you with some practical information to ease your transition to Silicon Valley.