President Hiram Chodosh
Hiram E. Chodosh is president of Claremont McKenna College, a top liberal arts college in the country.

Widely recognized for his innovations and scholarship in higher education, comparative law, and international justice reform, President Chodosh has led CMC's efforts to broaden and deepen its singular mission to prepare students for full, productive lives and roles of responsible leadership in business, government, and the professions.
". . . unlike Sisyphus, we are not condemned to ceaseless repetition. . . . The first week or two of virtual classes . … the requirements, postponements, restrictions—these are the rocks we must push up our hill so that we can continue to learn and grow together and eventually reach the summit."
- President Hiram Chodosh, Jan. 2022 community message.
Responsible Leadership
Core to its founding mission as a College, The CMC Strategy has developed a powerfully integrated approach to student intellectual, social, and leadership development. During his tenure, President Chodosh has successfully guided programs and initiatives aimed at breaking down financial barriers to learning and expanding opportunities for post-graduate success; integrating the sciences into CMC's signature strengths in its rigorous liberal arts program; building commitment to free expression, viewpoint diversity, and effective dialogue; supporting competitive and academic success for each student scholar-athlete; and improving and expanding the campus with inspiring public art.
.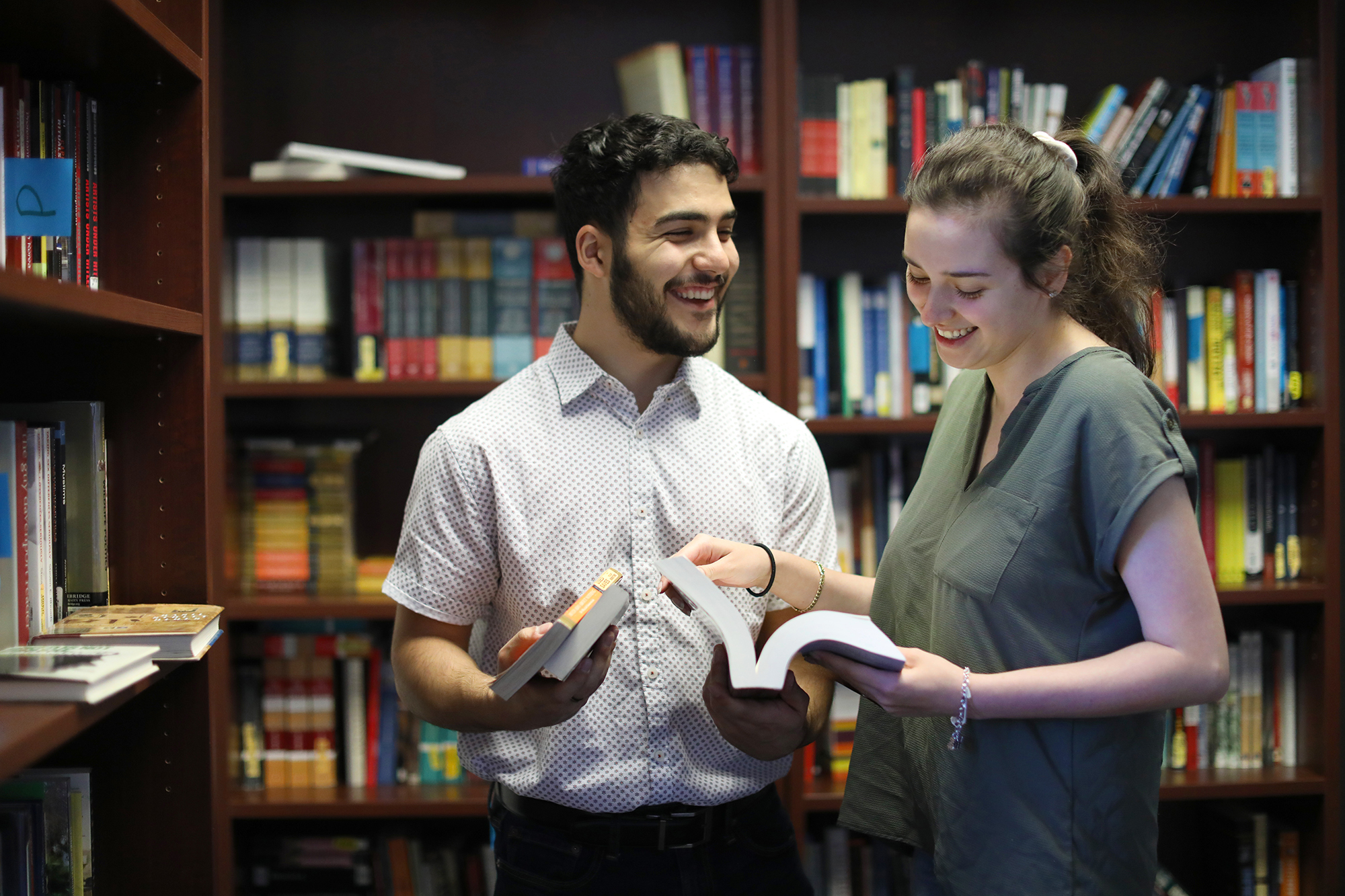 The Opportunity Strategy
Beginning with The Student Imperative in 2014, CMC has raised more than $200 million to support financial aid, provide focused research and internship experiences, and cultivate thoughtful and responsible leadership through residential and student life experiences. The Imperative has further laid the foundation for an expanded CMC Opportunity Strategy, which includes the creation of the Scholar Community program, the CARE Center, and the Kravis Opportunity Fund. Together, these commitments pair significant resources with smart programming to achieve the deepest impact.
Learn more
Integrated Sciences
The College's conceptual plan for a new integrated sciences program is a seminal investment and commitment that infuses science and computation deep into the fabric of the CMC mission and campus. Rooted in The CMC Strategy, the next-generation academic program will integrate and expand the sciences, including computer and data science; develop intersections with CMC strengths in policy, business, and ethics; and build close collaborations with departments and programs in the social sciences and the humanities. This ambitious vision will lead to stunning architecture for a new, iconic center and trigger a series of developments and improvements for an expanded east campus.
Learn more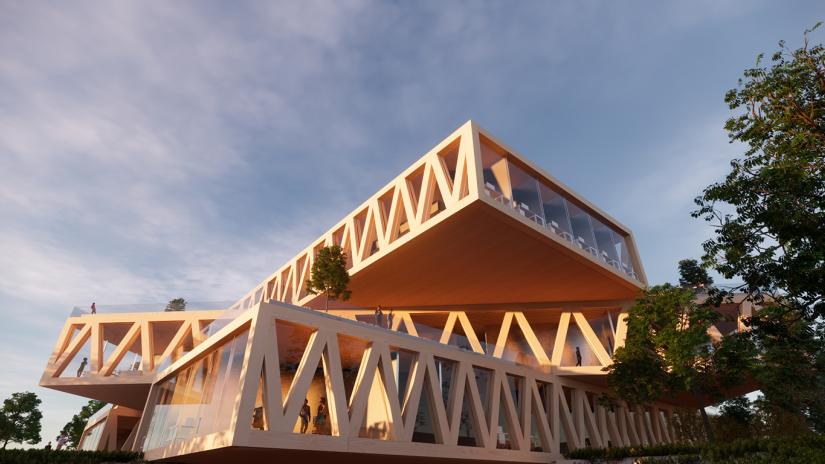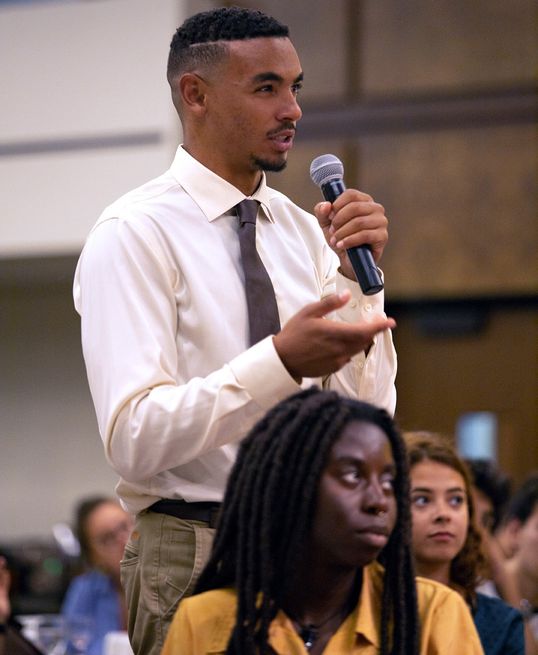 The Open Academy
In response to national and higher education challenges, The Open Academy provides a renewed set of educational and institutional commitments to freedom of expression, viewpoint diversity, and effective dialogue. The CMC initiative reinforces intellectual and social development to combat growing ideological threats to our national discourse, "a vitally important value statement for higher education: one that values open, incisive questions over conclusory reactions; independent, critical thinking over homogenous group think; respectful debate and active listening over ad hominem attacks; and the resolution of conflict over its mere amplification."
Learn more
The Presidential Initiative
In June 2020, President Chodosh announced The Presidential Initiative on Anti-Racism and the Black Experience in America, a long-term, structural, integrated educational response to racism, inequality, and inequity. The Initiative is a core priority of the College in both the short- and long-term—created not just to support our Black community, but to expand it; not just to study racism, but to find effective ways to end it. Together with engaged students, faculty, staff, and alumni, The Initiative's leadership is focused on several priorities in order to establish a foundation of achievement and a pathway for future actions in pursuit of clear outcomes. This community effort includes significant progress on student programming and training, faculty research, curricular development, strategic hiring and recruitment, and a culture of recognition and acknowledgment.
Learn more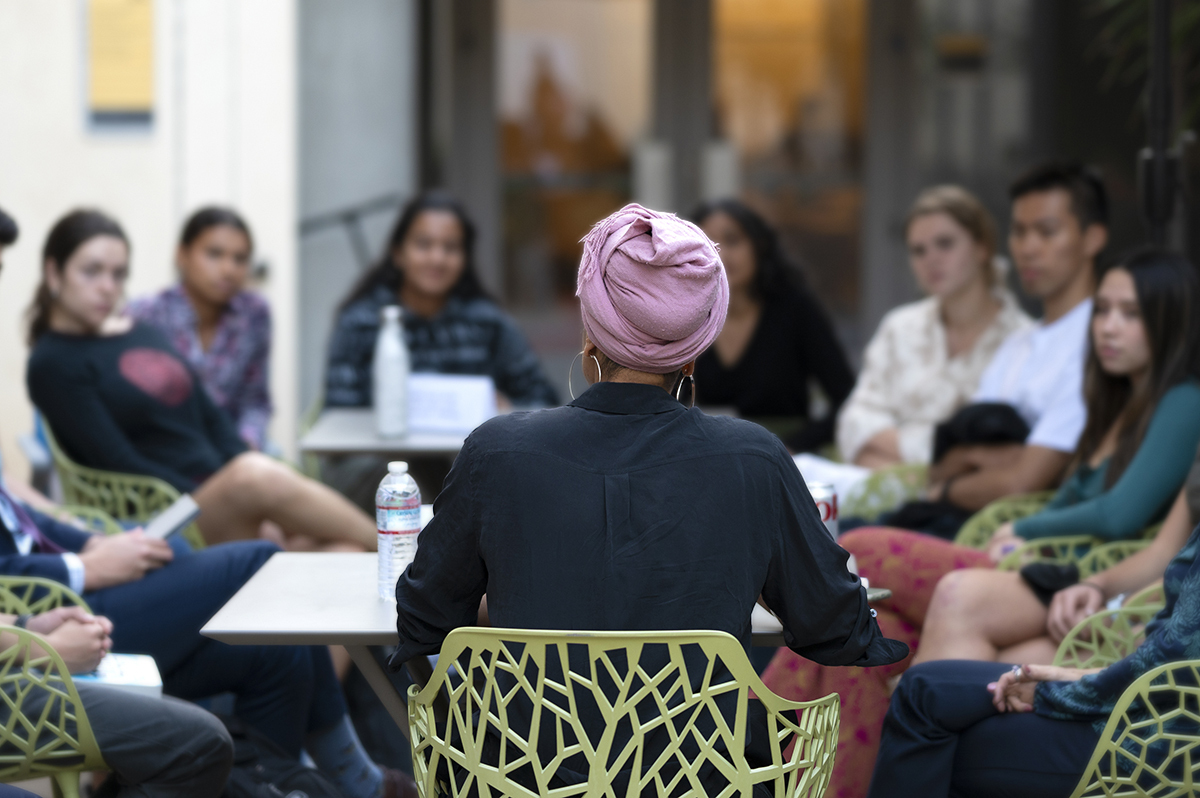 Roberts Pavilion
One of the best athletic and workout facilities in NCAA Division III, Roberts Pavilion marks the culmination of more than two decades of planning to create a "beating heart" campus recreation space at CMC. The state-of-the-art athletics and events center, opened in 2016, serves as home to CMS Athletics, a nationally-ranked program where Stag and Athena scholar-leaders compete at the highest level. Most notably, the CMS program earned multiple team national championships (volleyball, women's tennis, women's golf) and several individual titles during the 2017-18 "Year of the Athena," leading to an overall national ranking of 3rd in the Division III Learfield Cup.
Learn more
Public Art
Through the Public Art Initiative, CMC's campus collection has been significantly enriched with several major installations from world-renowned artists. Signature pieces include Mary Weatherford's From the Mountain to the Sea, a painted and neon tube abstract mural located inside the Eggert Dining Room at the Marian Miner Cook Athenaeum; Chris Burden's Meet in the Middle, a circular arrangement of streetlights and benches located in front of Roberts Pavilion; Ellsworth Kelly's Totem, a 40-foot white painted, stainless steel sculpture at the site of the original Story House; and Carol Bove's four pieces near Collins Dining Hall, including Four Loops, a white tubular glyph with loops that appear to float in space. More installations are forthcoming.
Learn more