May 24 – July 16, 2021
CMC offers students the opportunity to engage deeply in research with faculty during the summer. There are two different programs. Science students apply to the Keck Science Department to work in faculty labs (contact Velda Yount, VYount@kecksci.claremont.edu) and students in all other majors apply to the CMC Summer Research Program (SRP).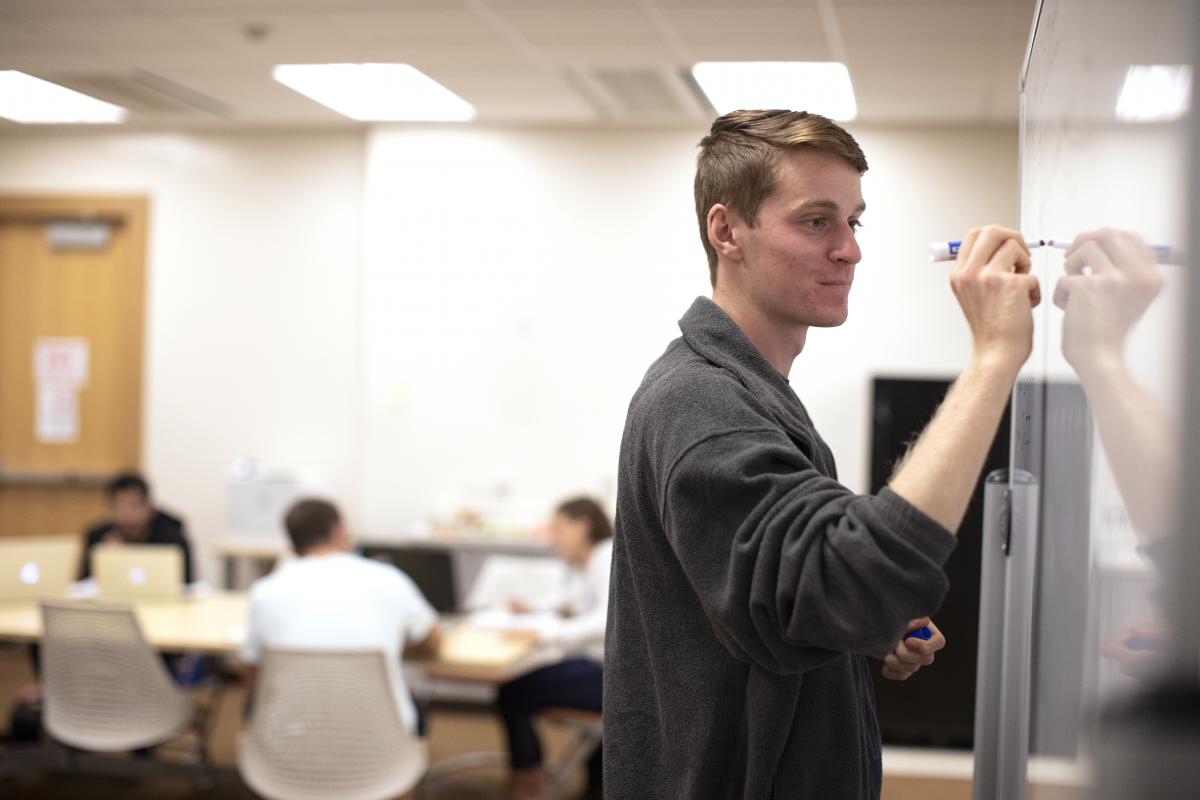 The 2021 SRP provides research and intellectual opportunities to up to 25 CMC students in the social and mathematical sciences and humanities. (Science students apply for summer research opportunities through the Keck Science Department, not SRP.) Students conduct research with a CMC faculty member on campus over the summer (May 24 - July 16, 2021). Due to the COVID-19 pandemic, participation in this program will be remote; however, students will be highly encouraged to participate in weekly online seminars and other social events. Under the supervision of a CMC faculty member, students will work for 8 weeks either on a faculty member's research project, or a project of their own design. Students will present their plans at an opening virtual reception as well as present the results of their projects at a virtual closing celebration.
Students and faculty will be compensated for their participation in the program. CMC students receive $4480 for participation in the SRP for 8 weeks. Students who assist CMC faculty on faculty research projects receive an hourly wage ($14/hour). Students who work on independent projects supervised by CMC faculty can be paid by either stipend or hourly wage ($14/hour). CMC faculty receive $1,000 for supervising one SRP student for the 8 weeks and $500 for each additional SRP student they supervise for the 8 weeks. Faculty who lead a weekly lunch seminar receive a $200 honorarium.
Prospective students should read through the Application Information. Faculty project listings (or questions) can be submitted to the Summer Research Program Faculty Director, Stacey Doan, via email at sdoan@cmc.edu.
More information about the Summer Research Program can be found on the following pages.
The Summer Research Program is grateful to the President's Office, the Dean of the Faculty's Office, the SIE Program, and the following institutes for their funding contributions to the program:
Berger Institute for Individual and Social Development
Gould Center for Humanistic Studies
Keck Center for International and Strategic Studies
Kravis Leadership Institute
Lowe Institute of Political Economy
Roberts Environmental Center
Rose Institute of State and Local Government