CMC Summer Research Program (SRP)
May 26 – July 31, 2020
There are two different programs that offer opportunities to conduct research with CMC faculty members on campus over the summer: Science students apply to the Keck Science Department to work in faculty labs (contact Velda Yount, VYount@kecksci.claremont.edu) and students in all other majors apply to the CMC Summer Research Program (SRP) through the Sponsored Internships & Experiences portal (see below).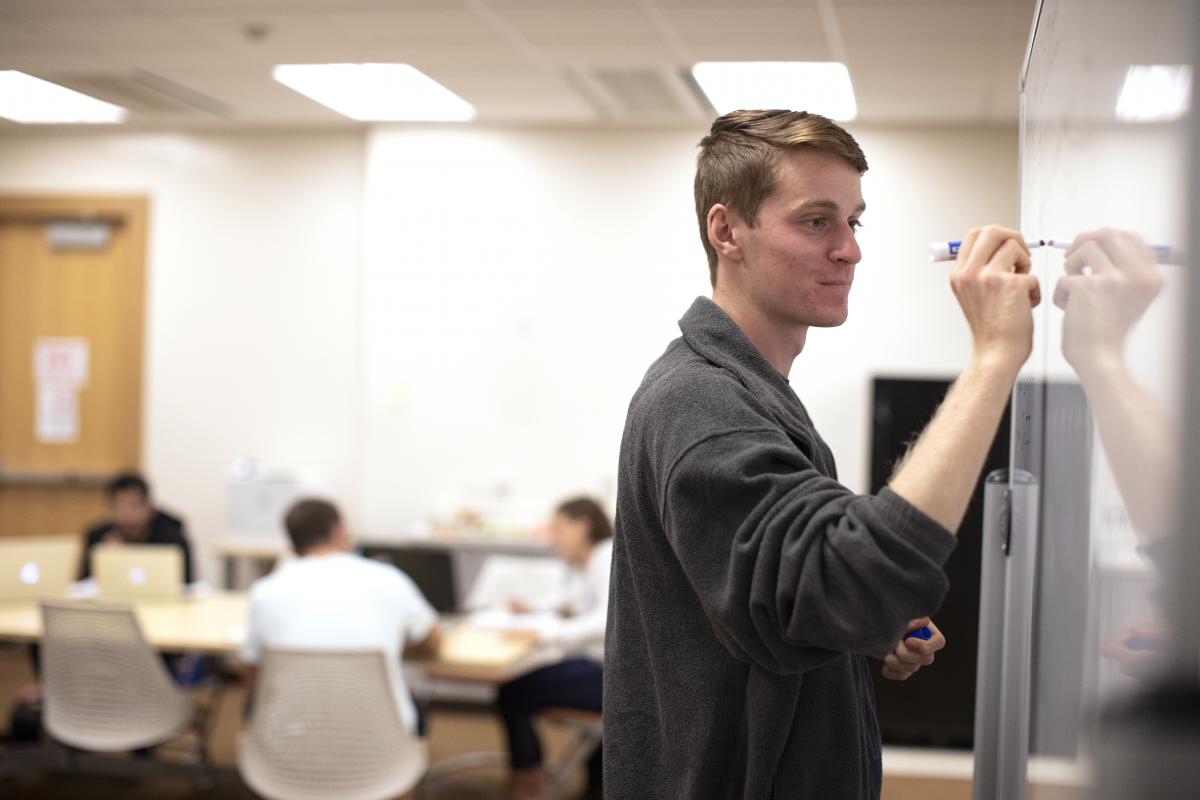 The 2020 SRP provides research and intellectual opportunities to up to 15 CMC students in the social and mathematical sciences and humanities. (Science students apply for summer research opportunities through the Keck Science Department, not SRP.) Students conduct research with a CMC faculty member on campus over the summer (May 26 - July 31, 2020). Participation in the SRP requires an on-campus presence in order to foster an interdisciplinary intellectual community. Students will be encouraged to live in the Student Apartments and will participate in weekly lunch seminars and other social events. Under the supervision of a CMC faculty member, students will work for 10 weeks either on a faculty member's research project, or a project of their own design. These projects can be scaled down to 8 weeks. Students will present the results of their projects at a closing celebration.
Students and faculty will be compensated for their participation in the program. Students who work on independent projects supervised by CMC faculty are paid a stipend based on a budget they submit with their estimated expenses. Students who assist CMC faculty on faculty research projects receive an hourly wage (up to $5,200 for full participation in the SRP 10 weeks). Projects and compensation may be scaled down to 8 weeks. CMC faculty receive $1,000 for supervising one SRP student for at least 8 weeks and $500 for each additional SRP student they supervise for at least 8 weeks. Faculty who lead a weekly lunch seminar receive a $200 honorarium.
Prospective students should read through the Application Information. Faculty project listings (or questions) can be submitted to the Faculty Program Director, Mark Huber, via email at mhuber@cmc.edu.
More information about the Summer Research Program can be found on the following pages.

* Timeline: https://www.cmc.edu/summer-research/program-overview
* For Faculty Advisors: https://www.cmc.edu/summer-research/faculty-advisors
* Summer 2020 Available Opportunities: https://www.cmc.edu/summer-research/summer-2020-available-opportunities
* Summer 2020 Student Research Projects: https://www.cmc.edu/summer-research/summer-2020-student-research-projects