Ward E.Y.
Elliott
, Ph.D.
Taught government at CMC since 1968. Former President of Coalition for Clean Air, member of smog, transportation task forces. Founder and co-director Claremont Shakespeare Clinic.
Areas of Expertise
American Constitutionalism, American Politics, Constitutional Law, Economic Incentives, Government and the Environment, Immigration Policy, Population Policy, Representation, Shakespeare Authorship, Smog Policy, Supreme Court, Voting Rights
Selected Research and Publications
Selected Awards and Affiliations
Distinguished Civilian Service Medal, 1973

Roy C. Crocker Prize for Merit, Claremont McKenna College, 1984

Honorary Member CMC Class of 1974

Presidential Award for Merit, Claremont McKenna College, 1999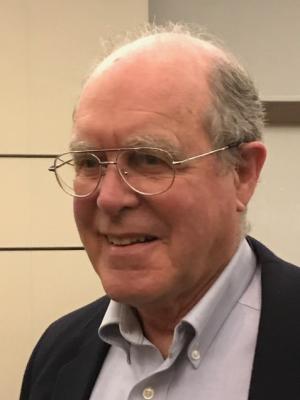 Ward E.Y. Elliott, Ph.D.
Burnet C. Wohlford Professor Of American Political InstitutionsEducation: A.B., M.A., Ph.D., Harvard University; LL.B., University of VirginiaDepartment(s): GovernmentOffice Hours: Monday, 4-5:30 p.m.Tuesday, 4:15-5:30 p.m.Email: ward.elliott@cmc.eduPhone: (909) 607-3649Fax: (909) 621-8410Address: Kravis Center 224Website: http://www.cmc.edu/pages/faculty/welliott/index.htmCurriculum Vitae:
cv.htm
Media Contact
For more information, please contact the Claremont McKenna College Public Affairs Office at (909) 621-8099