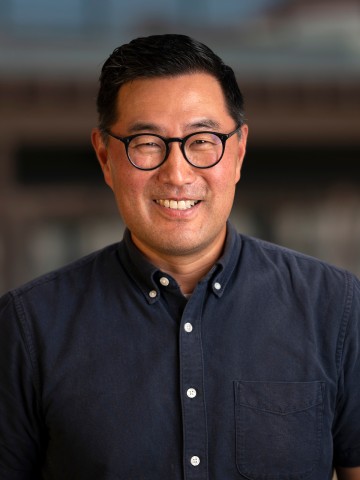 Albert Park, Ph.D.
Bank of America Associate Professor of Pacific Basin Studies
Areas of Expertise
Design & Architecture
East Asian History & Political Economy
Environment
Korean History
Modern Japanese History
Biography
Albert L. Park is the Bank of America Associate Professor of Pacific Basin Studies at Claremont McKenna College. As a historian of modern Korea and East Asia, his current research project focuses on the roots of environmentalism in modern Korean history and its relationship to locality and local autonomy. This book project is tentatively titled Imagining Nature and the Creation of Environmental Movements in Modern Korea. He is the author of Building a Heaven on Earth: Religion, Activism and Protest in Japanese Occupied Korea and is the co-editor of Forces of Nature: New Perspectives on Korean Environments and Encountering Modernity: Christianity and East Asia. Dr. Park is the Director of EnviroLab—a Henry Luce Foundation-funded initiative at the Claremont Colleges ($1.5 million award) that carries out research on environmental issues through a cross disciplinary lens. Alongside being an Associate Editor at the Journal of Asian Studies, he is the founder and the Co-Editor of the book series Environments of East Asia--an open-access, multidisciplinary book series on environmental issues in East Asia that is published by Cornell University Press and supported by a grant from The Henry Luce Foundation. He is the recipient of four Fulbright Fellowships for Research, an Abe Fellowship from the Social Science Research Council (SSRC)/Japan Foundation and fellowships from the Korea Foundation and the Center for East Asian Studies at the University of Chicago. Dr. Park serves on the Advisory Board for the Abe Program at the SSRC and on the Board of Trustees at McCormick Theological Seminary (Chicago, IL). A native of Chicago, he received his B.A. with honors from Northwestern University, an M.A. from Columbia University and Ph.D. in History from the University of Chicago.
Education
B.A., Northwestern University; M.A., Columbia University; Ph.D., University of Chicago
Awards and Affiliations
Japan Foundation--Japan-U.S. Global Partnership--$200,000 grant (July 2023-June 2025) to support a multi-disciplinary project on the relationship between Globalization, demographic changes, the rural and the elderly/elder care technology in Japan, U.S.A., and Asia (Project Director and Co-PI)
The Henry Luce Foundation Grant to Support Environments of East Asia--A Book Series Published by Cornell University Press ($240,000), February 2021
Fulbright Research Fellowship to South Korea (Fulbright U.S. Scholar Grant, CIES), 2018-2019
Abe Fellowship (Social Science Research Council (SSRC) and Japan Foundation Center for Global Partnership), 2017/18-2022
LIASE Implementation Grant for EnviroLab Asia (Henry Luce Foundation), $1.4 million, 2017-Present
EnviroLab Asia at the Claremont Colleges--Exploration Grant from Luce Initiative on Asian Studies and the Environment (LIASE, Henry Luce Foundation), $100,000, 2015-2016
Association for Asian Studies NEAC Korean Studies Grants Short-Term Research Travel Outside North America, Spring 2014
Fulbright Hays Faculty Research Abroad Fellowship, 2010-2011 (Yonsei University, Institute for State Governance Studies)
Korea Foundation Field Research Fellowship, 2010-2011--Awarded
Korea Foundation Postdoctoral Award, 2006-2007--Awarded
Fulbright Hays Doctoral Research Abroad, 2002-2003 (Yonsei University, Institute for Korean Studies)
Fulbright IIE Fellowship (Korea)--Awarded
Founder and Co-Editor, Environments of East Asia--a multidisciplinary book series on environmental issues in East Asia (Cornell University Press)
Advisory Board of the Abe Program at the Social Science Research Council (SSRC)
Associate Editor of Journal of Asian Studies (JAS)
Board Member of McCormick Theological Seminary, Chicago, IL
Association for Asian Studies Northeast Asia Council (NEAC) Member (2016-2019), Chair (2018-2019)
Award Committee Member for American Historical Association John K. Fairbank Book Award
Steering Committee for Alliance for Scholars Concerned about Korea (ASCK)
Research and Publications