Albert L.
Park
, Ph.D.
Areas of Expertise
Design & Architecture, East Asian History & Political Economy, Korean History, Modern Japanese History
Selected Research and Publications
BOOKS

Building a Heaven on Earth: Religion, Activism and Protest in Japanese Occupied Korea (January 2015, University of Hawai'i Press)

Encountering Modernity: Christianity in East Asia and Asian America, Albert L Park and David Yoo, eds. (Honolulu: University of Hawai'i Press, 2014)

ARTICLES

"Social renewal through the rural: Agricultural cooperatives in South Korea as a form of critiquing capitalism," Global Environment 9 (2016)

"Reclaiming the Rural: Modern Danish Cooperative Living in Colonial Korea, 1925-37," Journal of Korean Studies, 19-1 (Spring 2014)

"What We Need to Understand in Order to Design Inclusive Rural Development," Policy Context Briefs. Published by the Pacific Basin Research Center, Soka University

"The Politics of Designing Agrarian Affairs in South Korea," On Korea (Published by the Korea Economic Institute), January 2012

ARTICLES IN EDITED BOOKS

"Religion 1876-1910," in Routledge Handbook of Modern Korean History. Edited by Michael J. Seth (London: Routledge, 2016)

"A Sacred Economy of Value and Production: Capitalism and Protestantism in Early Modern Korea (1885-1919)," in Encountering Modernity: Christianity in East Asia and Asian America

"Specters of the Past: Modernity in the Present," Asia in the Classroom and the Academy: New Ideas in Scholarship and Teaching. Edited by Suzanne Wilson Barnett (under review)
Selected Awards and Affiliations
FELLOWSHIPS AND GRANTS

EnviroLab Asia at the Claremont Colleges--Exploration Grant from Luce Initiative on Asian Studies and the Environment (LIASE, Henry Luce Foundation), 2015-2016

Association for Asian Studies NEAC Korean Studies Grants Short-Term Research Travel Outside North America, Spring 2014

Fulbright Hays Faculty Research Abroad Fellowship, 2010-2011 (Yonsei University, Institute for State Governance Studies)

Korea Foundation Field Research Fellowship, 2010-2011--Awarded

Korea Foundation Postdoctoral Award, 2006-2007--Awarded

Fulbright Hays Doctoral Research Abroad, 2002-2003 (Yonsei University, Institute for Korean Studies)

Fulbright IIE Fellowship (Korea)--Awarded

AFFILIATIONS

Associate Editor of Journal of Asian Studies (JAS)

Association for Asian Studies Northeast Asia Council (NEAC) Member (2016-2019)

Award Committee Member for American Historical Association John K. Fairbank Book Award

Steering Committee for Alliance for Scholars Concerned about Korea (ASCK)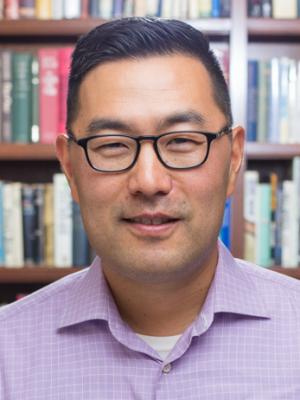 Albert L. Park, Ph.D.
Associate Professor and Co-Principal Investigator EnviroLab AsiaEducation: B.A., Northwestern University; M.A., Columbia University; Ph.D., University of ChicagoDepartment(s): HistoryEmail: albert.park@cmc.eduPhone: (909) 607-3931Address: Kravis Center 205Curriculum Vitae:
Park, Albert-CV 2016.pdf
Media Contact
For more information, please contact the Claremont McKenna College Public Affairs Office at (909) 621-8099