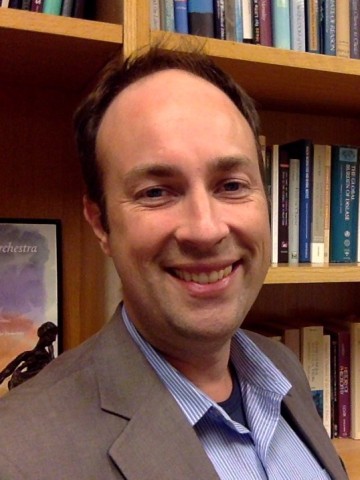 Andrew Schroeder, Ph.D.
Professor of Philosophy and Associate Dean of the Faculty for Research
Areas of Expertise
Bioethics and Medical Ethics
Ethics and American Democracy
Ethics and Moral Issues
Philosophy of Science
Political Philosophy
CV
Education
Ph.D., Harvard University; B.A., Carleton College
Awards and Affiliations
Glenn R. Huntoon, Jr. Award for Superior Teaching
Public Philosophy/Op-Ed Prize, American Philosophical Association
Frederick Burkhardt Fellowship, American Council of Learned Societies
Laurance S. Rockefeller Visiting Faculty Fellowship, Princeton University
Graves Award in the Humanities
Research and Publications
"Diversifying Science: Comparing the Benefits of Citizen Science with the Benefits of Bringing More Women Into Science," Synthese 200:4 (2022).
"The Limits of Democratizing Science: When Scientists Should Ignore the Public," Philosophy of Science 89:5 (2022).
"An Ethical Framework for Presenting Scientific Results to Policy-Makers," Kennedy Institute of Ethics Journal, 32:1 (2022).
"Thinking about Values in Science: Ethical versus Political Approaches," Canadian Journal of Philosophy 52:3 (2022).
"Democratic Values: a Better Foundation for Public Trust in Science," British Journal for Philosophy of Science 72:2 (2021).
"How Many Have Died?," Issues in Science and Technology (November 5, 2020).