Catherine L.
Reed
, Ph.D.
I am a cognitive neuroscientist in the Psychology Dept at CMC and Neuroscience group at Keck Science. Using EEG and behavioral methods, my research examines influences of the body on attention, perception, emotional processing, and economic decision making.
Areas of Expertise
Cognitive Neuroscience, Electroencephalography, Human Behavior and Human Factors, Multisensory Perception
Selected Research and Publications
Park, G., & Reed, C.L. (in press). Non-uniform changes in the distribution of visual attention from visual complexity and action: A driving simulation study. Perception, 43.

Reed CL, Leland DS, Brekke B and Hartley AA (2013) Attention's grasp: early and late hand proximity effects on visual evoked potentials. Frontiers in Psychology, 4, 420. doi: 10.3389/fpsyg.2013.00420.

Reed, C.L., & McIntosh, D.N. (2013). The response is more than reflection: Mirror neurons function within social contexts. Cortex, 49(10), 2960-2961. doi: 10.1016/j.cortex.2013.04.004

Park, G., Strom, M., & Reed, C.L. (2013). To the end! Distribution of attention along a tool in peri- and extrapersonal space. Experimental Brain Research, 227, 423-432.

Garza, J., Strom, M., Wright, C.E, Roberts, R., & Reed, C.L. (2013). Top-down influences mediate hand bias in spatial attention, Attention, Perception, & Psychophysics, 75, 819-823.

Kline, S. & Reed, C.L. (2012). Altered perception: The influence of dimension, speed, and direction on time perception. Attention, Perception & Psychophysics.

Reed, C.L., Cahn, S.J., Cory, C., & Szaflarski, J.P. (2012). Impaired perception of harmonic complexity in congenital amusia: A case study. Cognitive Neuropsychology, 28, 305-321.

Reed, C.L., Nyberg, A., & Grubb, J. (2012). The embodiment of perceptual expertise and configural processing. Perception, 41, 436-446.
Selected Awards and Affiliations
McElwee Family Professor of Psychology and George R. Roberts Fellow

Adjunct Professor of Psychology and Developmental Cognitive Neuroscience, University of Denver

Fellow, Association for Psychological Science

Fellow, Western Psychological Association

2012-2015 NSF BCS 11-51209, "Embodied Attention: Attentional Guidance by Body Position"

2010-2012 NSF BCS-1039791, Major Research Instrumentation Program: Instrument Acquisition or Development "MRI: Acquisition of a High-Density Electrophysiology Laboratory for Intercollegiate Research and Training in Cognitive Neuroscience"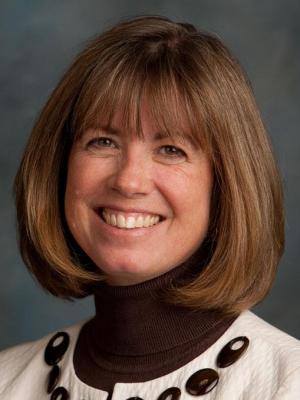 Catherine L. Reed, Ph.D.
McElwee Family Professor of Psychology and George R. Roberts FellowEducation: Ph.D. University of California, Santa BarbaraDepartment(s): PsychologyOffice Hours: Tuesday,1-2 p.m.Thursday, 1-2 p.m.Email: cathy.reed@cmc.eduPhone: (909) 607-0740Fax: (909) 621-8419Address: Seaman Hall 224Website: http://www1.cmc.edu/pages/faculty/CLReed/index.htmlCurriculum Vitae:
Reed_CV_10_2015.pdf
Media Contact
For more information, please contact the Claremont McKenna College Public Affairs Office at (909) 621-8099