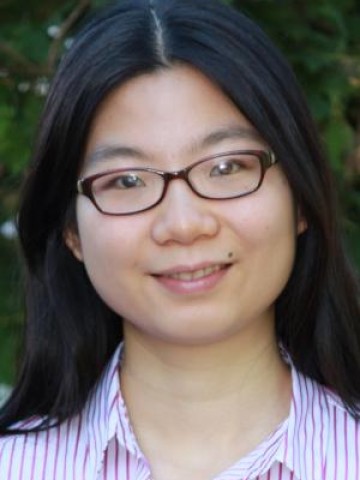 Chelsea Zi Wang, Ph.D.
Assistant Professor of History
CV
Office Hours
Wednesday 4-5 PM @ Kravis 213
Thursday 4-5 PM @ Kravis 213
Biography
Chelsea Zi Wang is a historian of late imperial China. Her research focuses on the intersection between communication and governance in premodern empires. Her book manuscript in progress, titled Logistics of Empire: Governance and Spatial Friction in Ming China, 1368-1644, examines how the Ming state maintained control over its vast territories using certain administrative practices that modern observers often find counterintuitive and strange.
In her teaching, Professor Wang likes to help students explore the internal logic of past societies that may initially appear strange to them, while guiding students to build a deeper understanding of how historians know what we know about the past.
Courses Taught:
Education
B.A., University of British Columbia; M.A., Ph.D., Columbia University
Research and Publications
"Taiwan kokka toshokan" 台湾国家図書館 [National Central Library of Taiwan], in Sekai no toshokan kara: Ajia kenkyū no tame no toshokan, kobunshokan gaido 世界の図書館から―アジア研究のための図書館・公文書館ガイド [From the Libraries of the World: A Guide to Libraries and Archives for Asian Studies], edited by Uehiro Project for the Asian Research Library (Tokyo: Bensei shuppan, 2019), 45-48.
Review of Hilde De Weerdt, Information, Territory, and Networks: The Crisis and Maintenance of Empire in Song China, in East Asian Publishing and Society 8.1 (2018), 85-90.