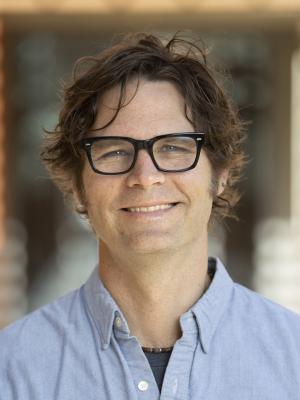 Russell S. Bock Chair of Public Economics and Taxation
Education
B.A., Carleton College; M.A., Ph.D., University of Wisconsin-Madison
Contact
(909) 607-4471
Bauer Center 313
Curriculum Vitae
cv1.pdf
Areas of Expertise
Crime and Criminal Justice, Discrimination, Inequality and Public Policy, Labor Economics, Law and Economics
Selected Research and Publications
"Thieves, Thugs, and Neighborhood Poverty," Journal of Urban Economics 68: 231-246 (2010).

"Glass Ceilings or Sticky Floors? Statistical Discrimination in a Dynamic Model of Promotion and Hiring," The Economic Journal 118(July): 961-982 (2008).

"Guilt Shall Not Escape or Innocence Suffer: The Limits of Plea Bargaining When Defendant Guilt is Uncertain," American Law and Economics Review 92(2): 305-329 (2007).

"Assortative Marriage and the Effects of Government Homecare Subsidy Programs on Gender Wage and Participation Inequality," (joint with Seungjin Han) Journal of Public Economics 91(5-6): 1135-1150 (2007).

"The Differing Nature of Black-White Wage Inequality Across Occupational Sectors." Journal of Human Resources 42(2): 398-434 (2007).

"How Much Can We Trust Causal Interpretations of Fixed Effects Estimators in the Context of Criminality?" Journal of Quantitative Criminology 25(4): 391-417 (2009).

"Racial Profiling, Statistical Discrimination, and the Effect of a Colorblind Policy on the Crime Rate," Journal of Public Economic Theory 9(3): 543-567 (2007).

"Beauty vs. Earnings: Gender Differences in Human Capital, Earnings, and Priorities Over Spousal Characteristics in a Matching Model," Journal of Economic Behavior and Organization 69: 248-259 (2009).

"On the Role of Plea Bargaining and the Distribution of Sentences in the Absence of Judicial System Frictions." International Review of Law and Economics 28(1): 1-7 (2008).

"Measuring the Relationship Between Youth Criminal Participation and Household Economic Resources," Journal of Quantitative Criminology 23(1): 23-39 (2007).

"Making the Crime Fit the Penalty: The Role of Prosecutorial Discretion Under Mandatory Minimum Sentencing." Journal of Law and Economics 48(2): 591-627 (2005).

"Re-examining the long-term consequences of dropping out on criminal and labor market outcomes," Economics of Education Review 31(1):110-122.