Emily
Wiley
, Ph.D.
I earned my PhD from the University of Washington, Seattle (where I also grew up). I research mechanisms the cell uses to control gene expression and packaging of the genome inside the nucleus. Many students have been involved in this research; they present our results at conferences and some are co-authors on my publications. I received a five-year NSF CAREER award to support this research and to develop an education initiative to broadly involve students in original research contributing to genome annotation. I continue to head the resulting Ciliate Genomics Consortium, which now involves faculty and students at eight other institutions across the country. Students in my molecular biology courses participate in this research. I also organize the "Undergraduate Research Symposium" held as part of an international molecular biology conference, and I co-edit a beginning molecular techniques manual (John Wiley & Sons, Inc) that won the 2009 PROSE award for "best resource in biological sciences". I also enjoy riding horses (english) or my mountain bike, rock climbing, backpacking, and skiing. Really anything that gets me outdoors into nature.
Areas of Expertise
Molecular Biology
Selected Research and Publications
Slade, KM., *Freggiaro, S., Cottrell, K.A., Smith, J.J., and Wiley, E.A. (2011) Sirtuins promote programmed nuclear degradation in Tetrahymena. BMC Cell Biology, in press.;

Coyne, R.S., Thiagarajan, M., Jones, K.M., Wortman, J.R., Tallon, L.J., Haas, B.J., Cassidy-Hanley, D.M., Wiley, E.A., et al. (2008) Refined annotation and assembly of the Tetrahymena thermophila genome sequence through EST analysis, comparative genomic hybridization, and targeted gap closure. BMC Genomics 9: 562-579.

Smith, J., *Torigoe, S., *Maxson, J., *Fish, L., and Wiley, E.A. (2008) A class II HDAC deacetylates newly-synthesized histones in Tetrahymena. Eukaryotic Cell 7(3): 471-482.

*Parker, K., *Maxson, J., *Mooney, A., and Wiley, E.A. (2007) Class I histone deacetylase Thd1p promotes global chromatin condensation in Tetrahymena thermophila. Eukaryotic Cell 6: 1913-1924.

Wiley, E.A., *Myers, T., *Parker, K., *Braun, T., Yao, M.-C. (2005) The class I histone deacetylase Thd1p affects nuclear integrity in Tetrahymena thermophila. Eukaryotic Cell 4: 981-990.

* indicates undergraduate student authors
Selected Awards and Affiliations
2010, Johnson Faculty Achievement Award for Teaching, Scripps College

2009, American Publishers PROSE Award for book (co-editor): "Current Protocols Essential Laboratory Techniques" Wiley and Sons, Inc., New Jersey

2006, NSF CAREER Award ($654,000 over 5 years)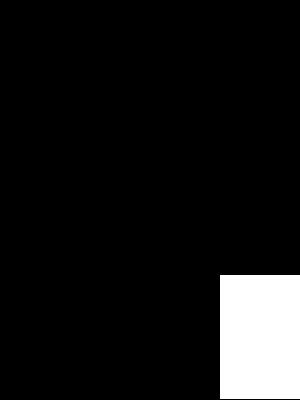 Emily Wiley, Ph.D.
Associate ProfessorEducation: B.A., Western Washington University; Ph.D., University of WashingtonDepartment(s): Keck ScienceOffice Hours: Monday, 1-3 p.m.Tuesday, 3-5 p.m.Thursday, 1-3 p.m.Email: ewiley@jsd.claremont.eduPhone: (909) 607-9698Address: W. M. Keck Science Center 210Curriculum Vitae:
EmilyWiley.pdf
Media Contact
For more information, please contact the Claremont McKenna College Public Affairs Office at (909) 621-8099