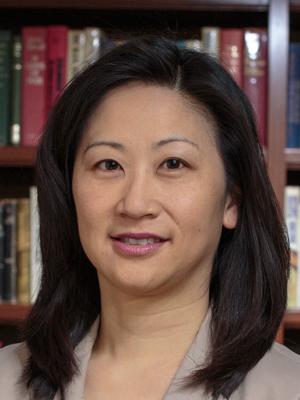 A professor of Religious Studies who specializes in the History of World Christianity, especially religious conflict and social change in Early Modern Europe. Her research examines the development of religious traditions, and the impact of religion on society, politics and economics in the early modern era. She also teaches the annual seminar on Poverty, Wealth and Social Change.
Education
B.A. Drew University, M.Div. Princeton, Ph.D. Duke University
Office Hours
By appointment
Contact
(909) 607-3880
(909) 621-8419
Kravis Center 270
Curriculum Vitae
Areas of Expertise
European History
Selected Research and Publications
Reformation Commentary on Scripture: Acts (February 2014)

Inventing Authority: The Use of the Church Fathers in Reformation Debates over the Eucharist (March 2011).

ARTICLES: "John Calvin on Poverty and Wealth," (2016); "Retrievals and Reception in the Renaissance and Reformation, " (2016); "Use of Wealth in the Christian Life: John Calvin's Biblical Interpretation," 2009; "Religious Ritual: Lord's Supper," 2011; "Use of the Fathers in the Eucharistic Debates between John Calvin and Joachim Westphal," 2009.
Selected Awards and Affiliations
Duke Scholars on Leadership Education

Dean's Summer Faculty Fellowship

Wesley Summer Seminar Fellowship, Duke University

Research Exchange Fellowship, Eberhards-Karls Universität, Tübingen, Germany

Phi Beta Kappa

Wabash Teaching and Learning Fellowship