Fan
Yu
, Ph.D.
Areas of Expertise
Financial Economics
Selected Research and Publications
"Modeling Municipal Yields with (and without) Bond Insurance," with Ethan Namvar and Xiaoxia Ye (2015)

"A Unified HJM Approach to Non-Gaussian Dynamic Term Structure Models: International Evidence," with Haitao Li and Xiaoxia Ye (2015)

"Credit Derivatives and Analyst Behavior," with George Batta and Jiaping Qiu (2015), forthcoming, Accounting Review

"Endogenous Liquidity in Credit Derivatives," with Jiaping Qiu, Journal of Financial Economics 103(3), 611-631 (2012)

"The Determinants of Operational Risk in U.S. Financial Institutions," with Anna Chernobai and Philippe Jorion, Journal of Financial and Quantitative Analysis 46(6), 1683-1725 (2011)

"The Market for Corporate Control and the Cost of Debt," with Jiaping Qiu, Journal of Financial Economics 93(3), 505-524 (2009)

"Risk and Return in Fixed Income Arbitrage: Nickels in Front of a Steamroller?" with Jefferson Duarte and Francis Longstaff, Review of Financial Studies 20(3), 769-811 (2007)

"Correlated Defaults in Intensity-Based Models," Mathematical Finance 17(2), 155-173 (2007)

"How Profitable Is Capital Structure Arbitrage?" Financial Analysts Journal 62(5), 47-62 (2006)

"Accounting Transparency and the Term Structure of Credit Spreads," Journal of Financial Economics 75(1), 53-84 (2005)

"Default Risk and Diversification: Theory and Empirical Implications," with Robert Jarrow and David Lando, Mathematical Finance 15(1), 1-26 (2005)

"Counterparty Risk and the Pricing of Defaultable Securities," with Robert Jarrow, Journal of Finance 56(5), 1765-1799 (2001)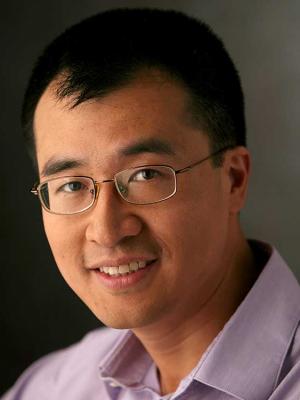 Fan Yu, Ph.D.
Gordon C. Bjork Professor of Financial Economics and George R. Roberts FellowEducation: Ph.D., Cornell University; B.Sc., McMaster UniversityDepartment(s): Robert Day School of Economics and FinanceEmail: fyu@cmc.eduPhone: (909) 607-3345Address: Bauer Center 319Website: http://sites.google.com/site/drfanyu
Media Contact
For more information, please contact the Claremont McKenna College Public Affairs Office at (909) 621-8099