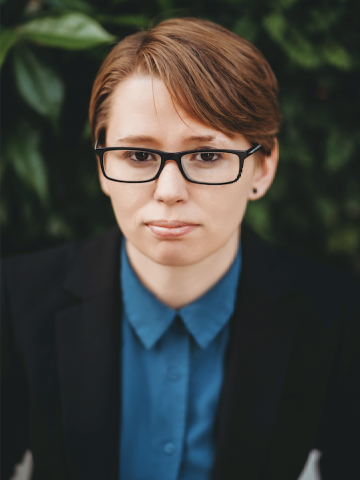 Gabbrielle Johnson, Ph.D.
Assistant Professor of Philosophy
Areas of Expertise
Philosophy of Mind
Philosophy of Psychology
Philosophy of Science
Philosophy of Technology
CV
Biography
Gabbrielle Johnson is joining the Philosophy Department as an Assistant Professor of Philosophy. Gabby works in philosophy of psychology, philosophy of cognitive science, philosophy of science, and philosophy of technology. She specializes in computational models in vision and social cognition, and her projects in these areas explore the nature and structure of social bias. Currently, her research extends theories of bias beyond individual agents to biases that manifest in machine learning algorithms and larger structural systems of injustice, and investigates the role of human values in scientific explanations involving burgeoning technology.
Education
PhD, University of California, Los Angeles; BA, The Ohio State University