Heather
Ferguson
, Ph.D.
Areas of Expertise
Early Modern Statecraft, Ethics and Moral Issues, Evolution of Muslim Societies, Legal History, Middle East, Ottoman History
Selected Research and Publications
Chapter submission "The Circle of Justice and Legal Vocabularies in Ottoman Administrative Genres" for Justice, Statecaft and Law: A New Ottoman Legal History (forthcoming under the editorship of Huricihan Islamoglu)

"Occupying the Future." The Tahrir Forum of the Cairo Review (November 29, 2011).

"Genres of Power: Constructing a Discourse of Decline in Ottoman Nasihatname." In Osmanli Arastirmalari Dergisi /The Journal of Ottoman Studies (Issue 35, 2010) 81-116.

"Reading Kanunname: Law and Governance in the Sixteenth-Century Ottoman Empire." In The International Journal of the Humanities 6 (2007-08).

"Property, Language, and Law: Conventions of Social Discourse in Seventeenth-century Tarablus al-Sham." In Beshara Doumani, ed., The Family in Middle Eastern History (New York: SUNY Press, 2002).

"Paths Through the Archives: Research as Storytelling," La Sierra University, 2007
Selected Awards and Affiliations
Gould Center for Humanistic Studies Faculty Research Grant, Summer 2012

al-Falah Dissertation Grant, CMES, UC Berkeley, Fall 2008

American Research Institute in Turkey Dissertation Research Fellowship, 2003-2004

Ford Foundation Research Grant for Social Science Concepts in Area Studies, Summer 1998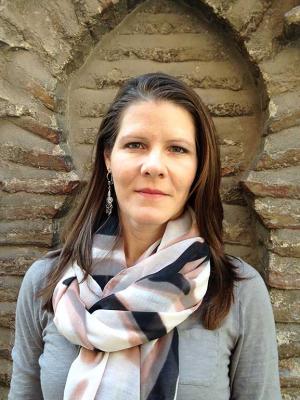 Heather Ferguson, Ph.D.
Assistant ProfessorEducation: University of California, Berkeley, Ph.D. University of Texas at Austin, Masters of Arts in Middle Eastern Studies, 1999Department(s): HistoryOffice Hours: Tuesday, 9:30 - 10:30 a.m.Thursday, 09:30 - 10:00 a.m.Email: hferguson@cmc.eduPhone: (909) 607-3814Address: Kravis Center 203Curriculum Vitae:
Ferguson-2014 CV.docx
Media Contact
For more information, please contact the Claremont McKenna College Public Affairs Office at (909) 621-8099