Hilary
Appel
, Ph.D.
Areas of Expertise
Central Europe and German Reunification, Comparative Politics, East Europe, International Political Economy, Political Economy, Russia
Selected Research and Publications
Appel, Hilary, Tax Politics in Eastern Europe: Globalization, Regional Integration and the Democratic Compromise. University of Michigan Press, 2011.

Appel, Hilary and Mitchell Orenstein, "Ideas versus Resources: Explaining the Flat Tax and Pension Privatization Revolutions in Eastern Europe and the Former Soviet Union," Comparative Political Studies, Forthcoming [volume 46, February 2013]

Appel, Hilary,"Is it Putin or Is it Oil? Explaining Russia's Fiscal Recovery," Post-Soviet Affairs, volume 24, October-December 2008, pp. 301-323.

Appel, Hilary, "International Imperatives and Tax Reform: Lessons from Postcommunist Europe," Comparative Politics, volume 39, October 2006, pp. 43-62.

Appel, Hilary, "The Ideological Determinants of Liberal Economic Reform: The Case of Privatization," World Politics, volume 52, July 2000, pp. 520-549.

Appel, Hilary, A New Capitalist Order: Privatization and Ideology in Russia and Eastern Europe, University of Pittsburgh Press, 2004.

"Anti-Communist Justice and Founding the Post-Communist Order: Lustration and Restitution in Central Europe," East European Politics and Societies, volume 19, August 2005, pp. 379-405.
Selected Awards and Affiliations
National Council for Eurasian and East European Research, Research Grant, 2007-10.

Woodrow Wilson International Center for Scholars, Kennan Institute Research Scholar, 1999

Social Science Research Council, Postdoctoral Fellowship, 2002-03.

Columbia University Harriman Institute, Postdoctoral Fellow, 2002.

American Council of Learned Societies, Postdoctoral Fellowship, 2001-02.

Woodrow Wilson International Center for Scholars, Kennan Institute Short-term Scholar, 2008.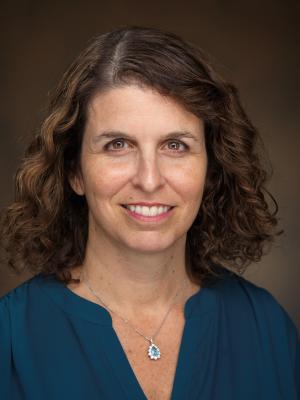 Hilary Appel, Ph.D.
Podlich Family Professor of Government and George R. Roberts FellowEducation: B.A., Williams College; M.A., Stanford University; Ph.D., University of PennsylvaniaDepartment(s): GovernmentOffice Hours: Monday, 9:30-11:30 a.m.Email: hilary.appel@cmc.eduPhone: (909) 607-1491Fax: (909) 621-8419Address: Kravis Center 239Curriculum Vitae:
HilaryAppel-CV.pdf
Media Contact
For more information, please contact the Claremont McKenna College Public Affairs Office at (909) 621-8099