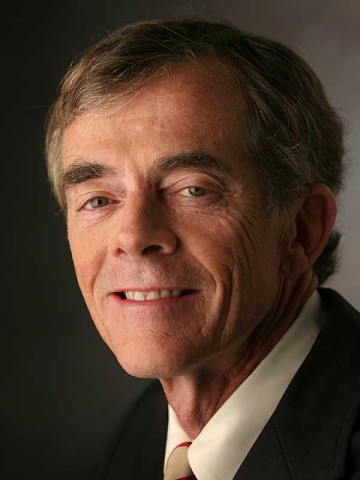 James D. Taylor, J.D.
Senior Lecturer in Accounting
Department
Robert Day School of Economics and Finance
Areas of Expertise
Accounting
Business Law
Tax Law
CV
Education
Georgetown University, BSBA, 1969; University of Michigan, MBA, 1971; Wayne State University, JD, 1973; CPA, (formerly) California, Michigan
Research and Publications
"A Review of DISC Operations, Recent Case Law and New Administration Alternatives," delivered at the Seventeenth International Atlantic Economic Conference in San Juan, P.R., March 13, 1984, published in conference proceedings.
"Discharge of Indebtedness Income Results from Discounted Prepayment of Mortgage," The CPA Journal, December 1988.
"Income from Discharge of Indebtedness," Taxation for Accountants, November 1988.
"Options Available Under Post-TRA 86 Depreciation Methods," The Practical Accountant, November 1988.
"Leases - When to Capitalize and How to Depreciate," The Michigan CPA Journal, Summer 1988.
"Determination of Filing Status," The Michigan Bar Journal, July 1988.
"Selection of a Calendar Year-End Offers Dramatic Tax Savings for Non-Corporate Taxpayers," The Tax Adviser, October 1984.
"Should Does Not Mean Shall - A Critical Review of a Taxpayer's Obligation to File an Amended Tax Return."
"Exclusion for Damages to Professional Reputation Upheld"
"Liability of Tax Return Preparers for Negligent Overpayments"