Janet Kiholm
Smith
, Ph.D.
Areas of Expertise
Antitrust Economics, Contract Economics, Entrepreneurial Finance, Financial Economics, Law and Economics, Organizations and Markets, Strategy, Valuation
Selected Research and Publications
BOOKS AND ARTICLES

"The Early Decision Option in College Admission and its Impact on Student Diversity," with H. Antecol, Journal of Law and Economics, forthcoming, 2012.

Entrepreneurial Finance: Strategy, Valuation, and Deal Structure, with R. Smith, and R. Bliss, Palo Alto: Stanford University Press, 2011.

"The Paradox of Fraud-on-the Market Theory: Who Relies on the Efficiency of Market Prices?" with G. Erenburg, R. Smith, Journal of Empirical Legal Studies, 8 (2011): 260-303.

"Public Information, IPO Price Formation, and Long-run Returns: Japanese Evidence," with K. Kutsuna and R. Smith, The Journal of Finance, 64 (2009): 505-546.

"What's in Your 403(b)? Academic Retirement Plans and the Costs of Underdiversification," with J. Angus, W. Brown, R. Smith, Financial Management, 36 (2007): 87-124.

"Banking Relationships and Access to Equity Capital Markets: Evidence from Japan's Main Bank System," with K. Kutsuna and R. Smith, Journal of Banking and Finance, 31 (2007): 335-360.

"Corporate Philanthropic Practies," with W. Brown and E. Helland, forthcoming, Journal of Corporate Finance, 12 (2006): 855-877.

"Are NBA Fans Becoming Indifferent to Race? Evidence from the 1990s," (with R. Burdekin and R. Hossfeld), Journal of Sports Economics, 6 (2005): 144-159.

"Opportunity Cost of Capital for Venture Capital Investors and Entrepreneurs," (with F. Kerins and R. Smith), Journal of Financial and Quantitative Analysis, 39 (2004): 385-405.

"The SEC's 'Fair Value' Standard for Mutual Fund Investment in Restricted Shares and Other Illiquid Securities," (with R. Smith and K. Williams), Fordham Journal of Corporate & Financial Law, 6 (2001): 421-474.

"Competitive Impact of Strategic Restructuring: Evidence from the Telecommunications Industry," (with M. Hertzel and R. Smith) Industrial and Corporate Change, 10 (2001): 207-246.

"Evidence on the Determinants of Credit Terms Used in Interfirm Trade," (with C. Ng and R. Smith) Journal of Finance, 54 (June 1999), 1109-1129, abstracted in CFO Europe, July 1999.

"Decisions to Retain Attorneys and File Lawsuits: An Examination of the Comparative Negligence Rule in Accident Law," (with S. Low)Journal of Legal Studies, 14 (June 1995), 535-557.

"An Empirical Examination of Organizational Structure: The Economics of the Factoring Decision," (with C.Schnucker) Journal of Corporate Finance, 1 (March 1994): 119-138.

"Industry Effects of Interfirm Lawsuits: Evidence from Pennzoil v. Texaco," Journal of Law, Economics and Organization, (with M. Hertzel), 9 (October 1993), 425-444.

"The Effect of Gender-Sorting on Propensity to Co-author an Implications for Academic Promotion," (with J. McDowell), Economic Inquiry, 30 (January 1992), 68-92.

"Contract Law, Mutual Mistake, and Incentives to Produce and Disclose Information," Journal of Legal Studies, (with R. Smith) 19 (June 1990), 467-488.

"The Pricing of Legal Services: A Contractual Solution to the Problem of Bilateral Opportunism, Journal of Legal Studies, (with Steven R. Cox) 14 (January 1985), 167-183.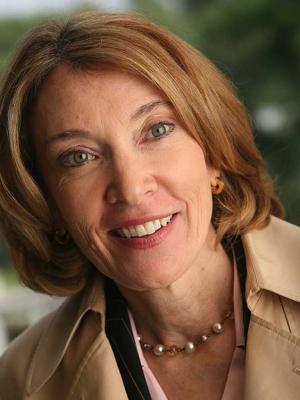 Janet Kiholm Smith, Ph.D.
Von Tobel Professor of EconomicsEducation: B.S., University of Utah, Salt Lake City; Ph.D., University of California, Los AngelesDepartment(s): Robert Day School of Economics and FinanceOffice Hours: Tuesday, 3-4 p.m.Thursday, 3-4 p.m.Email: janet.smith@cmc.eduPhone: (909) 607-3276Address: Bauer Center 309Curriculum Vitae:
JanetKiholmSmithCV.pdf
Media Contact
For more information, please contact the Claremont McKenna College Public Affairs Office at (909) 621-8099