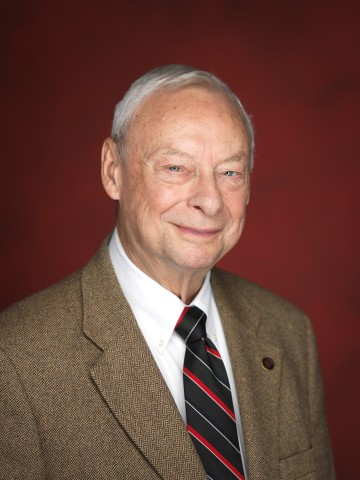 Jay Martin, Ph.D.
Edward S. Gould Professor Emeritus of Humanities
Areas of Expertise
American Culture
Biography
Literary Studies
Psychoanalysis
CV
Education
A.B., Columbia University; M.A., Ph.D., Ohio State University; Ph.D., Southern California Psychoanalytic Institute
Awards and Affiliations
Distinguished Emeritus Professor University Award for Career Research, USC (2001)
Named as one of the ten leading literary critics in America by Dictionary of Literary Biography (1994)
Distinguished Lecturer, Herman Serota Foundation Annual Lecture (1992)
Burlington Northern Foundation Award for Outstanding Scholarship (1991)
Distinguished Parmenter Lecturer, Children's Hospital, San Francisco (1989)
Franz Alexander Prize for Psychoanalytic Research (1989)
Marie H. Briehl Prize for Research in Child Psychoanalysis (1984)
Fritz Schmidl Memorial Prize for Research in Applied Psychoanalysis, Seattle Association for Psychoanalysis (1982)
Phi Kappa Phi Prize for Best Faculty Publication (1977-81)
Research and Publications
Winfield Townley Scott, New Haven: Yale University Press, Yale series of Recorded Poets, Jacket essay
Conrad Aiken: A Life of His Art, Princeton, NJ: Princeton University Press, 280 pp. (1962)
Harvests of Change: American Literature 1865-1914, Englewood Cliffs, NJ, 382 pp. 1st edition, hardcover (1967)
Twentieth Century Interpretations: A Collection of Critical Essays on "The Waste Land", edited by Jay Martin, Englewood Cliffs, NJ: Prentice-Hall, "T.S. Eliot's "The Waste Land," pp. 1-14; 112 pp. (1968)
Nathanael West: The Art of His Life, London: Seeker and Warburg, 435 pp. (1971)
Robert Lowell, Minneapolis: University of Minnesota Press, 48 pp. (1970)
"A New American Writer, by William Carlos Williams," trans. by Jay Martin from Italian, William Carlos williams, "Un nuovo scrittore Americano," II Mare, 11, January 21, 1938, p. 4, in Twentieth Century Views of Nathanael West, ed. Jay Martin, pp. 48-49 (1972)
Nathanael West: The Art of His Life, New York: Hayden Book Co., 435 pp. (1972)
The Dunbar Reader, New York: Dodd, Mead & Co. Edited with Gossie H. Hudson, with introductions by Jay Martin, 477 pp. (1975)
A Singer in the Dawn: Reinterpretations of Paul Laurence Dunbar, New York: Dodd, Mead & Co., 255 pp. (1975)
Always Merry and Bright: The Life of Henry Miller, Santa Barbara: Capra Press. First edition, 560 pp. (1978)
"Toujours vif et joyeux: La vie de Henry Miller," Paris: Buchet-Chastel, 362 pp. (1979)
Winter Dreams: An American in Moscow, Boston and New York: Houghton Mifflin, 261 pp. (1979)
William Faulkner: A Question of Place. Sound Portraits of Twentieth-Century humanists. One-hour radio drama starring Tennessee Williams, Glenn Close, Colleen Dewhurst, and John Lithgow. Washington DC: National Public Radio (1980)
Always Merry and Bright: The Life of Henry Miller: An Unauthorized Biography, Harmondsworth, Middlesex, England, New York, etc: Penguin Books, rev. ed., 560 pp. (1980)
"Henry Miller," The Academic American Encyclopedia, Princeton, NJ: Arete Publishing Co. (1981)
"Nathanael West," Oxford Book of American Literary Anecdotes, ed. Donald Hall, New York and London: Oxford University Press (1981)
Henry Miller: Die Liebe zum Leben, trans. Werner Waldhoff, Bergischgladback, Baster-Lubbe-Taschenbuch: 1st German paperback ed., 484 pp. (1983)
Nathanael West: The Art of His Life, New York: Carroll & Graf, 2'd paperback ed., 435 pp.
"Caught in Fantasyland: Electronic Media's Hold on Society," USA Today Magazine, 117, No. 2518, pp. 92-93 (1988)
Who Am I This Time? Uncovering the Fictive Personality, New York and London: W. W. Norton Co., 255 pp. (1988)
"The Whole Burden of Man's History of His Impossible Heart's Desire: The Early Life of william Faulkner," On William Faulkner: The Best from "American Literature", ed. Louis J. Budd and Edwin H. Cady, Durham and London: Duke University Press, pp. 162-84. Revised version. (1989)
"The Last Book," trans. into Japanese by Emiko Ohsawa from Always Merry and Bright, Bulletin of the Henry Miller Society of Japan No. 5, Japan: Henry Miller Society, pp. 57-86 (1989)
Quern Vou Ser Desta Vez? Who Am I This Time?, trans. into Portuguese by Jurandyr B. Nogueira, Sao Paulo, Brazil: Edicoes Sicilianos, 201 pp. (1980)
"Little Henry and His Horse Dexter," trans. into Japanese by Emiko Ohsawa, from Always Merry and Bright Bulletin of the Henry Miller Society of Japan, No. 6, Japan: Henry Miller Society, pp. 80-94 (1991)
"The New Neighborhood," trans. into Japanese by Emiko Ohsawa from Always Merry and Bright Bulletin of the Henry Miller Society of Japan, No. 7, Japan: Henry Miller Society, pp. 24-35 (1992)
"Faulkner's Male 'Commedia': The Triumph Over Manly Grief," Faulkner and Psychology, ed. Donald M. Kartiganer and Ann J. Abadie, Jackson: University Press of Mississippi, pp. 123-64. Paperback ed. (1994)
"The Psychoanalysis of Oppression," Psychotherapy East and West. ed. Kang Suk-Hun, Seoul, Korea, pp. 247-56 (1995)
Henry Miller's Dream Song. Ann Arbor, MI: Roger Jackson Publisher (1996)
A Corresponding Leap of Love: Henry Miller. Living and Dying. Ann Arbor, MI: Roger Jackson Publisher. (1996)
Swallowing Tigers Whole: Conceptions of the Desirable in American Life and Education, Claremont CA: Gould Center Publications, Center for Humanistic Studies, Monograph #7 (1996)
Robert Lowell, China: Choy Wong University Press (1999)
"Biographers With Blue Guitars: How to Remember a Political Leader--Two Exemplary Spectacles," Partisn Review, Winter 2001, 24 pp. (2001)
"Trial Days at Coyoacan," Antioch Review, Summer, 2001 25 pp. (A docu-drama about the Trotsky Trial in Mexico, 1937) (2001)
Journey to Heavenly Mountain, Prescott, Arizona: Hohm Press (2002)
The Education of John Dewey: A Biography, New York, Columbia University Press, 538 pp. (2003)