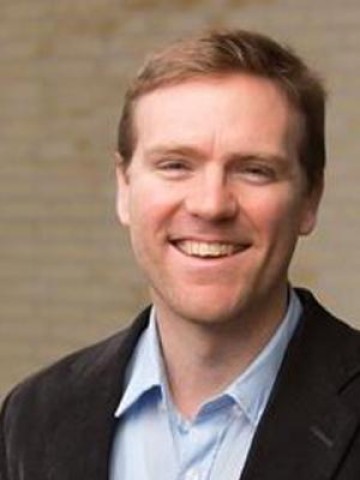 Jeffrey Flory, Ph.D.
Associate Professor of Economics
Department
Robert Day School of Economics and Finance
Areas of Expertise
Development Economics
Economics of Gender
Experimental Economics
Race and Ethnicity
Biography
Professor Flory examines questions in the economics of diversity, labor market questions around gender and race, and development economics -- mainly through field experiments. He has received grants from the Russell Sage Foundation, the World Bank, DFID, and the Low Institute of Political Economy, and is currently designing a large field experiment that examines diversity in teams, worker production and interpersonal behaviors across gender and racial differences. Professor Flory spent a year as a Visiting Scholar at the University of Chicago Economics Department, during which he launched the Science of Diversity and Inclusion Initiative (SODI.org), a collaboration of economists and other social scientists with industry leaders that works to advance the frontiers of research and practice in Diversity, Equity, and Inclusion (DEI). He is on the board of the Equity at Work Council, a member of the Bias Interrupters Working Group, and a Research Director of SODI. Professor Flory is fluent in Spanish, French, and Mandarin Chinese, and has conducted extensive field-work in Malawi. He joined the Robert Day School in 2013 from the University of Chicago.
Education
Jeffrey Flory received his B.A. from Reed College, his Ph.D. from the University of Maryland, and he did his post-doctoral work at the University of Chicago.
Research and Publications
"Do Competitive Work Places Deter Female Workers? A Large-Scale Natural Field Experiment on Gender Differences in Job-Entry Decisions." The Review of Economic Studies, 82.1 (2015): 122-155, (with Andreas Leibbrandt and John List). [LINK]
"Gender, Age, and Competition: the Disappearing Gap." Journal of Economic Behavior and Organization, 150 (2018): 256-276 (with Uri Gneezy, Kenneth Leonard, and John List).
"Increasing Workplace Diversity: Evidence from a Recruiting Experiment at a Fortune 500 Company." Journal of Human Resources, 56.1 (2021): 73-92 (with Andreas Leibbrandt, Christina Rott, and Olga Stoddard).
"Who Values Diversity?" (with Andreas Leibbrandt, Olga Shurchkov, Olga Stoddard, and Alva Taylor), Claremont McKenna College, 2022.
"Formal Finance and Informal Safety Nets of the Poor: Evidence from a Savings Field Experiment." Journal of Development Economics, 135 (2018): 517-533.
"The Effects of Wage Contracts on Workplace Misbehaviors: Evidence from a Call Center Natural Field Experiment." (with Andreas Leibbrandt and John List). NBER Working Paper w22342 [LINK] Under Review.
"Leader Signals and 'Growth Mindset': A Natural Field Experiment in Attracting Minorities to High-Profile Positions," Management Science (Forthcoming) (with Andreas Leibbrandt, Christina Rott, and Olga Stoddard).
"Perceptions of Gender Diversity in Occupations," American Economic Association, Papers & Proceedings (Forthcoming). (with Andreas Leibbrandt, Olga Shurchkov, Olga Stoddard, and Alva Taylor).
"Pushing Good Women Leaders Away? Competition and the Leadership Gender Gap," in Women's Leadership Journeys Revealed. Eds. Tiffany Nolasco and Sherylle Tan. Routledge, 2018. 226-246.
"Birds of a Feather and the Glass Ceiling: Impacts of Gender Homophily in Medicine," Under Review. (with Andreas Leibbrandt and Maria Suurna)
"Bridging the Savings Gap: A Field Experiment in Malawi." Economic Development and Cultural Change, Forthcoming.
"Women's Competition, Biology, and Social Structure: Evidence from Patrilocal and Matrilocal Society," Journal of Economic Behavior and Organization (Revise & Resubmit). (with Kenneth L. Leonard, Magda Tsaneva, and Kathryn Vasilaky)