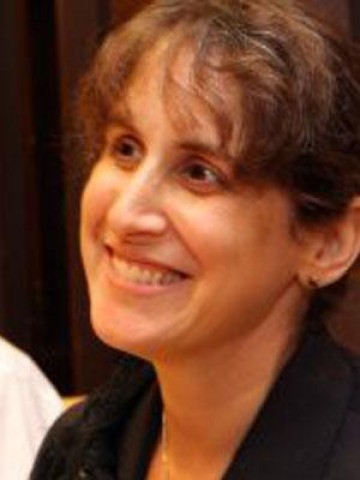 Jennifer Taw, Ph.D.
Associate Professor of Government and International Relations
Department
Government
International Relations
Areas of Expertise
American Foreign Policy
Conflict
Defense
Defense Policy of the U.S.
Foreign Policy
International Relations
International Relations Theory
International Strategic Studies
Security Studies
War and Foreign Relations
War/Strategy
Biography
I maintain a CMC IR/Gov LinkedIn page and post jobs and internships as they pop up. I post about the books I read on Goodreads (some are for work, most are sci-fi or other fiction). I host a Slack page to share and discuss current events (What's Happening in the World): https://join.slack.com/t/tawheadquarters/shared_invite/zt-1wjhbuoj8-XgcZkrcb7LI5IrY9wgVf9A
Trans Lifeline: 877-565-8860. Crisis counselors are also at The Trevor Project for LGBTQ youth: 866-488-7386 or text "START" to 678678. 988 Suicide & Crisis Lifeline is at 988.
Education
B.A., M.A., Ph.D., University of California, Los Angeles.
Research and Publications
Mission Revolution: The U.S. Military and Stability Operations (NY: Columbia University Press, 2012).
"Conventional Retaliation and Cyber Attacks", Sarah Chen and Jennifer Taw, The Cyber Defense Review, forthcoming 2022
"Has Russia's Anti-NATO Agenda Succeeded?" Hilary Appel and Jennifer Taw, Problems of Post-Communism, 2o2o, online at https://doi.org/10.1080/10758216.2020.1844024
"Preventive Force: The Logic of Costs and Benefits," chapter 2 in Kerstin Fisk and Jennifer M. Ramos, eds., Preventive Force: Drones, Targeted Killing, and the Tranformation of Contemporary Warfare (New York, NY: New York University Press, 2016)
"Colombia: A Case Study," chapter in C. Christine Fair and Sumit Ganguly, eds. Policing Insurgencies: Cops as Counterinsurgents (NY and New Delhi: Oxford University Press, 2014)
"Distributive Domestic Response: How Local Politics Transform External Powers Foreign Policy Outcomes," Review of International Studies, August 2010.
"Stability and Support Operations: History and Debates," Studies in Conflict and Terrorism, Vol. 33, No. 5, May 2010, pp. 387-407.
World Politics in a New Era, 6th edition, with Steven L. Spiegel, Kristen P. Williams, and Elizabeth Matthews, (Oxford: Oxford University Press, 2014)