Minju
Kim
, Ph.D.
Selected Research and Publications
Grammaticalization in Korean: the Evolution of the Existential Verb, Saffron Korean Linguistics Series 5, Saffron Books (London) in conjunction with the Centre of Korean Studies, School of Oriental and African Studies, University of London (2011).

"The Historical Development of Korean siph- "To Think" into Markers of Desire, Inference, and Similarity," Journal of Pragmatics, 42:4 (2010), 1000-1016

"The Historical Development of the Korean Suffix –key," In H. Sohn, H. Cook, W. O'Grady, L. Serafim, and S. Cheon (eds.), Japanese Korean Linguistics, 19 (2011) Center for the Study of Language and Information/ Stanford University.

"The Intersection of the Perfective and Imperfective Domains: A Corpus-Based Study of the Grammaticalization of Korean Aspectual Markers," Studies in Language, 33:1 (2009), 175-214.

"A Corpus-based Study of the Grammaticalization of 'Take' in Korean: Focusing on the Developmental Paths into Instrumental, Sequential, and Causal Functions," Korean Journal of Linguistics, 33:3 (2008), 387-420.

"On the Semantic Derogation of Terms for Women in Korean, with Parallel Developments in Chinese and Japanese," Korean Studies, University of Hawaii Press, 32 (2009), 148-176.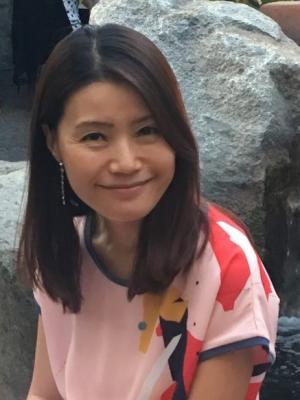 Minju Kim, Ph.D.
Associate ProfessorEducation: B.A., M.A., Yonsei University; Ph.D., University of California, Los AngelesDepartment(s): Modern Languages and LiteraturesOffice Hours: Tuesday, 09:00AM - 10:00AMThursday, 09:00AM - 10:00AMEmail: minju.kim@cmc.eduPhone: (909) 607-2503Address: Roberts North 216Curriculum Vitae:
MinjuKim.pdf
Media Contact
For more information, please contact the Claremont McKenna College Public Affairs Office at (909) 621-8099