Norman
Valencia
, Ph.D.
Norman Valencia is a Colombian professor whose work has focused on comparative approaches between Brazilian and Hispanic American Literatures and Cultures. He is interested on the relationships between literature, culture and politics in Latin America. His current project focuses on a political reading of the figure of the father in novels from Mexico, Brazil and Cuba.
Areas of Expertise
Brazilian Literature & Culture, Latin American Literature, Literary Theory, Portuguese Language, Spanish Language
Selected Research and Publications
"Prólogo" in Cuervo, Rufino José. Apuntaciones críticas sobre el lenguaje bogotano. Bogotá, Instituto Caro y Cuervo, 2013. Print.

"Prólogo" in Galvão, Walnice Nogueira. Las formas de lo falso. Un estudio sobre la ambigüedad en Gran sertón: veredas. Bogotá, Instituto Caro y Cuervo, 2013. Print.

"Gramática y poder en Colombia: el caso de Rufino José Cuervo." in: Revista Itinerarios. Vol 15 (2012): pp. 67-82. Print.

"As palestras norte-americanas de Joaquim Nabuco: uma recepção contemporânea de Os Lusíadas de Luis de Camões." In: Jackson, K. David (Ed.): Conferências sobre Joaquim Nabuco. Yale- Wisconsin. Rio de Janeiro: Bem-Te-Vi, 2010, pp. 163-175. Print.

"Andrés Caicedo, el viaje y el concepto de Bildungsroman en América Latina." in: Duchesne-Winter, Juan and Felipe Gómez (eds.) La estela de Caicedo. Pittsburgh: IILI, 2009, pp. 263-77. Print.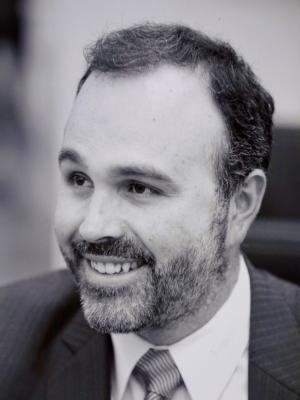 Norman Valencia, Ph.D.
Assistant ProfessorEducation: Ph.D., Yale University (Brazilian and Hispanic American Literatures); M.A., New York University (Humanities and Social Thought); B.A., Universidad de los Andes (Magna cum Laude in Literature)Department(s): Modern Languages and LiteraturesOffice Hours: Tuesday, 9-10 a.m., or by appointmentThursday, 9-10 a.m., or by appointmentEmail: nvalencia@cmc.eduAddress: Roberts North 211
Media Contact
For more information, please contact the Claremont McKenna College Public Affairs Office at (909) 621-8099