Ronald
Riggio
, Ph.D.
Professor Riggio has been at CMC since 1996. Prior to that he worked in the Cal State and University of California systems for many years. He is a leadership scholar and organizational psychologist, but his early background was in social psychology and nonverbal communication.
Areas of Expertise
Human Resources Management, Innovation, Leadership, Non-Verbal Communication, Organizational Psychology
Selected Research and Publications
Recent Leadership Publications

Riggio, R.E., & Harvey, M. (Eds.). (2012). Leadership Studies: The Dialogue of Disciplines. Edward Elgar.

Special Issue on Longitudinal Studies of Leadership Development. The Leadership Quarterly, Vol. 22 #3. Guest Editor: Ronald E. Riggio

Bass, B.M., & Riggio, R.E. (2006). Transformational leadership (2nd Ed.). Mahwah, NJ: Lawrence Erlbaum Associates.

Riggio, R.E., & Tan, S.J. (Eds.). (2014). Leader Interpersonal and Influence Skills: The Soft Side of Leadership. Routledge/Taylor & Francis.

Recent I/O Psychology Publications

Riggio, R.E. (2013). Introduction to Industrial/Organizational Psychology. (6th ed.). Upper Saddle River, NJ: Prentice-Hall.

Schleicher, D.J., Day, D.V., Mayes, B.T., & Riggio, R.E. (2002). A new frame for frame of reference training: Enhancing the construct validity of assessment centers. Journal of Applied Psychology, 87, 735-746.

Recent Publications in Nonverbal Communication

Riggio, R.E., & Feldman, R.S. (Eds.) (2005). Applications of nonverbal communication. Mahwah, NJ: Lawrence erlbaum Associates.

Riggio, R.E. (2010). Before emotional intelligence: Research on nonverbal, emotional, and social competences. Industrial and Organizational Psychology: Perspectives on Science and Practice, 3, 178-182

Riggio, R.E. (2010). Emotional intelligence and interpersonal competencies. In M. Rothstein & R. Burke (Eds.), Self-management and leader development. (pp. 160-182). Cheltenham, U.K.: Edward Elgar Publishing.

Recent Publications in Higher Education/Outcome Assessment

Riggio, R.E., Ciulla, J., & Sorenson, G. (2003). Leadership education at the undergraduate level: A liberal arts approach to leadership development. In S.E. Murphy & R.E. Riggio (Eds.). The future of leadership development. (pp. 223-236). Mahwah, NJ: Lawrence Erlbaum Associates.

Riggio, R.E., Mayes, B.T., & Schleicher, D.J. (2003). Using assessment center methods for outcome assessment. Journal of Management Inquiry.12, 68-78.
Selected Awards and Affiliations
Outstanding Teacher Award, Western Psychological Association, 1993

Meritorious Performance and Professional Promise, Cal State Fullerton, 1985/86, 1986/87, 1987/88, 1988/89, 1989/90

Professor of the Year, Dept. of Psychology, CSUF, 1982/83, 1984/85, 1994/95

Honorary Faculty Member, Golden Key National Honor Society, 1990

Honorary Life Membership, Claremont McKenna College Alumni Association, 2013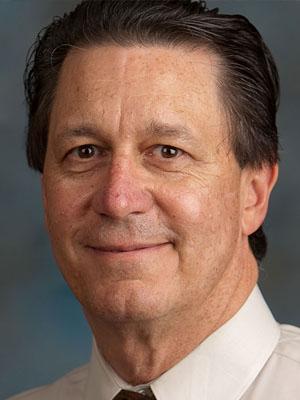 Ronald Riggio, Ph.D.
Henry R. Kravis Professor of Leadership and Organizational PsychologyEducation: B.S., Santa Clara University; M.A., Ph.D., University of California, RiversideDepartment(s): PsychologyOffice Hours: Tuesday, 12-1 p.m.Friday, 12-1 p.m.Email: ronald.riggio@cmc.eduPhone: (909) 607-2997Fax: (909) 607-5252Address: Kravis Center 448Website: http://riggio.socialpsychology.org/Curriculum Vitae:
rriggio.pdf
Media Contact
For more information, please contact the Claremont McKenna College Public Affairs Office at (909) 621-8099