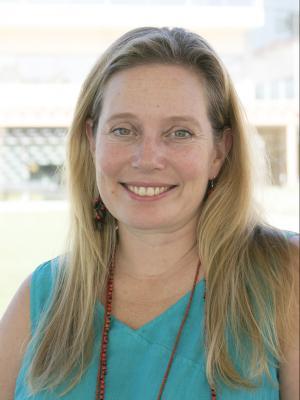 Department(s)
History
Office Hours
Tuesday, 12-2 p.m.
Contact
(909) 607-1243
(909) 621-8419
Kravis Center 215
Curriculum Vitae
Areas of Expertise
Brazil, Cold War, Gender and Sexuality, Memory, Modern Latin America, Popular Culture and Film Studies, Race and Ethnicity, Visual Culture
Selected Research and Publications
"Documenting the Social Reality of Brazil: Roberto Rossellini, the Paraíban Documentary School and the Cinemanovistas." In Global Neorealism, 1930-1970. The Transnational History of a Film Style, eds. Saverio Giovacchini and Robert Sklar. University Press of Mississippi, 2011.

"The Popular, the Political and the Ugly: Brazilian Nordesterns in a Comparative Cold War Context, 1960 – 1976." In Rethinking Third Cinema: The Role of Anti-Colonial Media and Aesthetics in Postmodernity, eds. Frieda Ekotto and Adeline Koh. Berlin: LIT-Verlag, 2009.

Luca Fanelli and Sarah Sarzynski,"The Concept of Sem-Terra and the Peasantry in Brazil," The Journal of Developing Societies 19: 2-3 (September 2003): 334-364.
Selected Awards and Affiliations
Title VI Conference/Workshop Grant for "Feminist Constellations: Intercultural Paradigms in the Americas" (Spring 2013). New York University and Columbia University

Center for Latin American and Caribbean Studies Faculty Research Grant, New York University. "Visual Culture of the Amazon." Manaus, Brazil, 2011

Faculty Development Grant for Summer Research, Mount Holyoke College. "Jorge Bodanzky's Celluloid Jungle." São Paulo, Brazil, 2009

Department of History, University of Maryland Dissertation Writing Award, 2006-2007

Fulbright-Hays Doctoral Dissertation Research Abroad Fellowship Dissertation research conducted in Pernambuco, Paraíba, Rio de Janeiro, and São Paulo, Brazil. December 2004 - December 2005