Shane
Bjornlie
, Ph.D.
Professor Bjornlie is a historian of the Roman Mediterranean and Europe. His research examines the period known as Late Antiquity (4th through 6th centuries AD), with overlap in the study of the High Roman Empire (1st through 3rd centuries AD) and the Early Middle Ages (to the 9th century AD). Professor Bjornlie's primary historical interest is in the political, economic and cultural end of the Roman Empire in the western Mediterranean and Europe and in the ways that the end of the Roman Empire registered in the political, intellectual and religious lives of communities and individuals.
Areas of Expertise
Ancient & Medieval Literature
Selected Research and Publications
The Life and Legacy of Constantine: Traditions through the Ages, edited (Ashgate, forthcoming 2016)

A Companion to Ostrogothic Italy, co-edited with Jonathan Arnold and Kristina Sessa (Brill, forthcoming 2016)

"The rhetoric of varietas and epistolary encyclopedism in the Variae of Cassiodorus". In Geoffrey Greatrex, ed., Shifting Genres in Late Antiquity (Ashgate, 2015)

"Law, ethnicity and taxes in Ostrogothic Italy", Early Medieval Europe 22.2 (2014)

Politics and Tradition between Rome, Ravenna and Constantinople: A Study of Cassiodorus and the Variae (Cambridge UP, 2013) Winner of the Classical Association of the Midwest and South First Book Award for 2016
Selected Awards and Affiliations
Winner of the Classical Association of the Midwest and South First Book Award for 2016

Andrew Heiskell Post-doctoral Rome Prize Winner for the American Academy in Rome 2011

Contributing Faculty, Claremont Colleges Intercollegiate Classics Program and Late Antique-Medieval Studies (LAMS) Program

Member of the Editorial Board for the Bryn Mawr Classical Review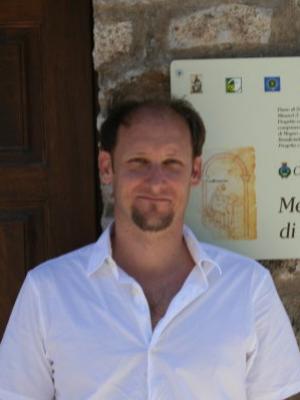 Shane Bjornlie, Ph.D.
Associate ProfessorEducation: B.A., University of Alabama in Huntsville; M.A., Ph.D. Princeton UniversityDepartment(s): HistoryOffice Hours: Monday, 1:00 - 4:00 PMWednesday, 1:00 - 4 PMEmail: shane.bjornlie@cmc.eduPhone: (909) 621-8840Address: Kravis Center 208Curriculum Vitae:
Curriculum Vitae, online version.docx
Media Contact
For more information, please contact the Claremont McKenna College Public Affairs Office at (909) 621-8099