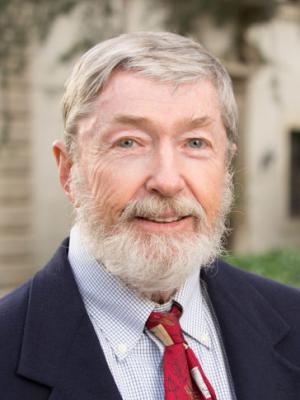 Horton Professor of Economics
Education
A.B., College of William and Mary; Ph.D., University of Virginia
Office Hours
Monday, 4:15-5:15 p.m., Wednesday, 4:15-5:15 p.m.
Curriculum Vitae
TWillett.pdf
Areas of Expertise
Financial Economics, Political Economy
Selected Research and Publications
The Dollarization Debate (co-edited with James Dean and Dominick Salatore) Oxford University Press, 2003.

Neoliberalism (co-edited with Arthur Denzau and Ravi Roy) Routledge, 2006.

"Endogenous OCA Analysis and the Early Euro Experience," (with Orawan Permpoon and Clas Wihlborg), The World Economy, Vol. 33, No. 7, July 2010: pp. 851-872.

"China as a Reserve Sink" (with Yuan-Feng Ouyang and Ramkishen Rajan); Journal of International Money and Finance, Volume 29, Issue 5, September 2010, Pages 951-972.

"The Role of Defective Mental Models in Generating the Global Financial Crisis," Journal of Financial Economic Policy, Vol. 4, No. 1, January 2012, Pages 41-57.

Global Imbalances and Financial Stability, guest editor, Special issue of the Global Economic Review, 2012, vol. 41, issue 4.