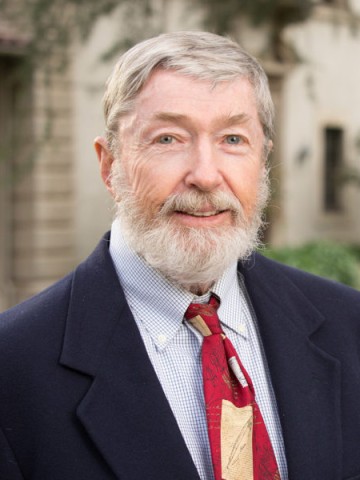 Thomas Willett, Ph.D.
Horton Professor of Economics
Department
Robert Day School of Economics and Finance
Areas of Expertise
Financial Economics
Political Economy
CV
Office Hours
Monday, 4:15-5:15 p.m.
Wednesday, 4:15-5:15 p.m.
Education
A.B., College of William and Mary; Ph.D., University of Virginia
Research and Publications
International Comparisons of Financial Policies and Their Interactions, (co-edited with Penny Angkinand) Special issue of the Journal of Financial Economic Policy, 2011, issue 4 and 2012, issue 1.
"The Political Economy of the Euro Crisis: Cognitive Biases, Faulty Mental Models, and Time Inconsistency." (with Nancy Srisorn). Journal of Economics and Business Vol. 76, November–December 2014, Pages 39–54.
"Capital Flow Surges as Bubbles: Behavioral Finance and McKinnon's Over-borrowing Syndrome Extended" (with Levan Efremidze and John Rutledge), Singapore Economic Review, 2016
"Efficient Markets and Behavioral Finance: What does the euro crisis tell us?" (with Graham Bird and Wenti Du), Open Economies Review, (forthcoming)
"The Relationships among Capital Flow Surges, Reversals, and Sudden Stops" (with Levan Efremidze, Sungsoo Kim, and Ozan Sula) Journal of Financial Economic Policy (forthcoming)
The Dollarization Debate (co-edited with James Dean and Dominick Salatore) Oxford University Press, 2003.
Neoliberalism (co-edited with Arthur Denzau and Ravi Roy) Routledge, 2006.
"Endogenous OCA Analysis and the Early Euro Experience," (with Orawan Permpoon and Clas Wihlborg), The World Economy, Vol. 33, No. 7, July 2010: pp. 851-872.
"China as a Reserve Sink" (with Yuan-Feng Ouyang and Ramkishen Rajan); Journal of International Money and Finance, Volume 29, Issue 5, September 2010, Pages 951-972.
"The Role of Defective Mental Models in Generating the Global Financial Crisis," Journal of Financial Economic Policy, Vol. 4, No. 1, January 2012, Pages 41-57.
Global Imbalances and Financial Stability, guest editor, Special issue of the Global Economic Review, 2012, vol. 41, issue 4.